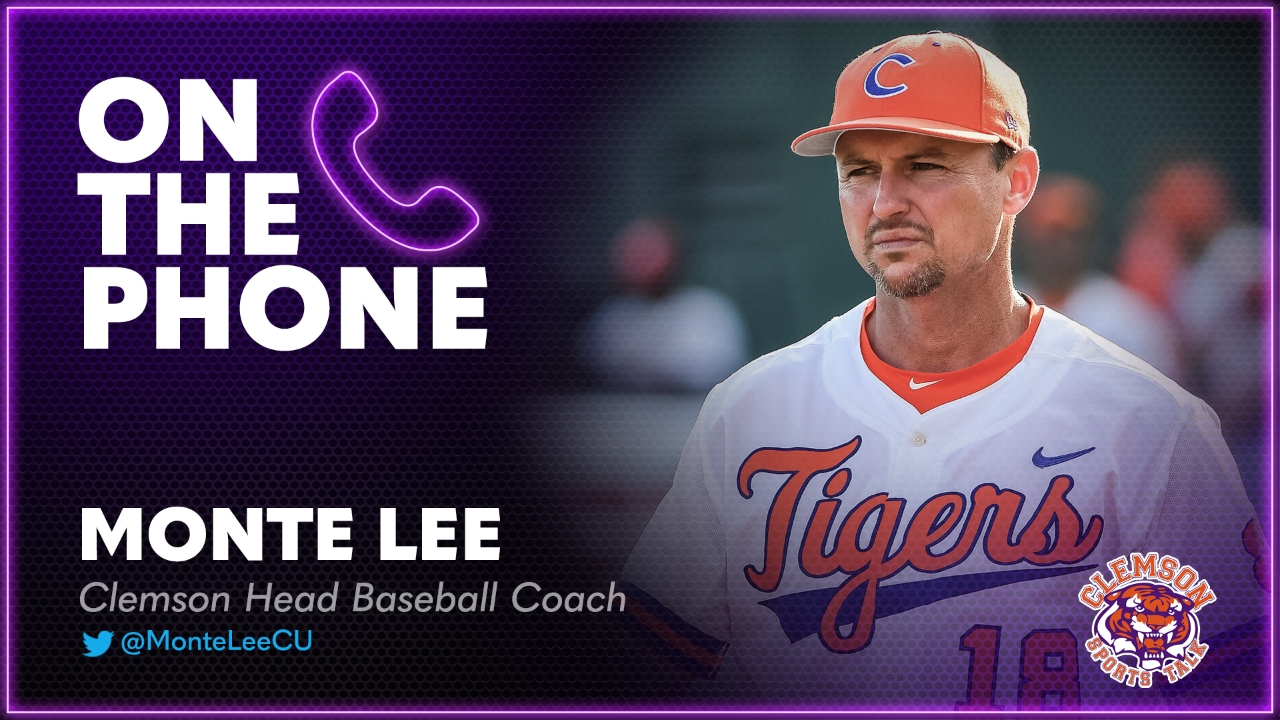 Clemson Baseball
Monte Lee on Clemson vs. South Carolina: 'One of the greatest rivalries in baseball'
---

Feel the difference - The MOST DIGITAL CONTENT covering your CLEMSON TIGERS! Avoid clickbait and sites bloated with advertising! Subscribe to our site and YouTube Channel today!
---
On The great start to the season including a 28-run performance:
"Well, we are off to a great start. And we've won in a number of different ways. We've had huge offensive days.…and we've won a couple of games by one run that were pitching and defense-heavy-- and then we've won by swinging the bat really well."
On roster management due to COVID years:
"There was just a series of adjustments that had to be made. Once that season had ended, and everybody got their year back, it really threw a wrench into things in regards to that you basically had what felt like five classes on your roster versus four. Just because again, you know, we had a lot of guys come back that had additional years."
On allowing the leadership role among players this season:
"Well, I feel like it's been great. I feel like the energy in the dugout has been outstanding because of the leaders and just them setting the tone in the dugout. The engagement in the dugout-- I've seen the difference-- the guys that are playing for us, after they have a tough at-bat or something. I see those guys up on the rail cheering for the next guy."
On the attendance and energy in Doug Kingsmore stadium the first seven games:
"It's been amazing and you know, to have our fans come out and support us the way they have and I'll tell you this another thing that's been unbelievable so students we've had more students it feels like this year and they have been phenomenal. They've been rowdy they've been letting the other team have it."
On the South Carolina series:
"Well, it's a special weekend because it feels like we have one of the greatest rivalries in all of college baseball. South Carolina as a state, look there are no pro teams in South Carolina so Clemson and USC are the pro sports you know so to speak for the fanbase of the state it's a big deal in that regard and the way we play this series three games and three different mall parts is very unique and special to our state."
Never miss the latest news from Clemson Sports Talk!
Join our free email list