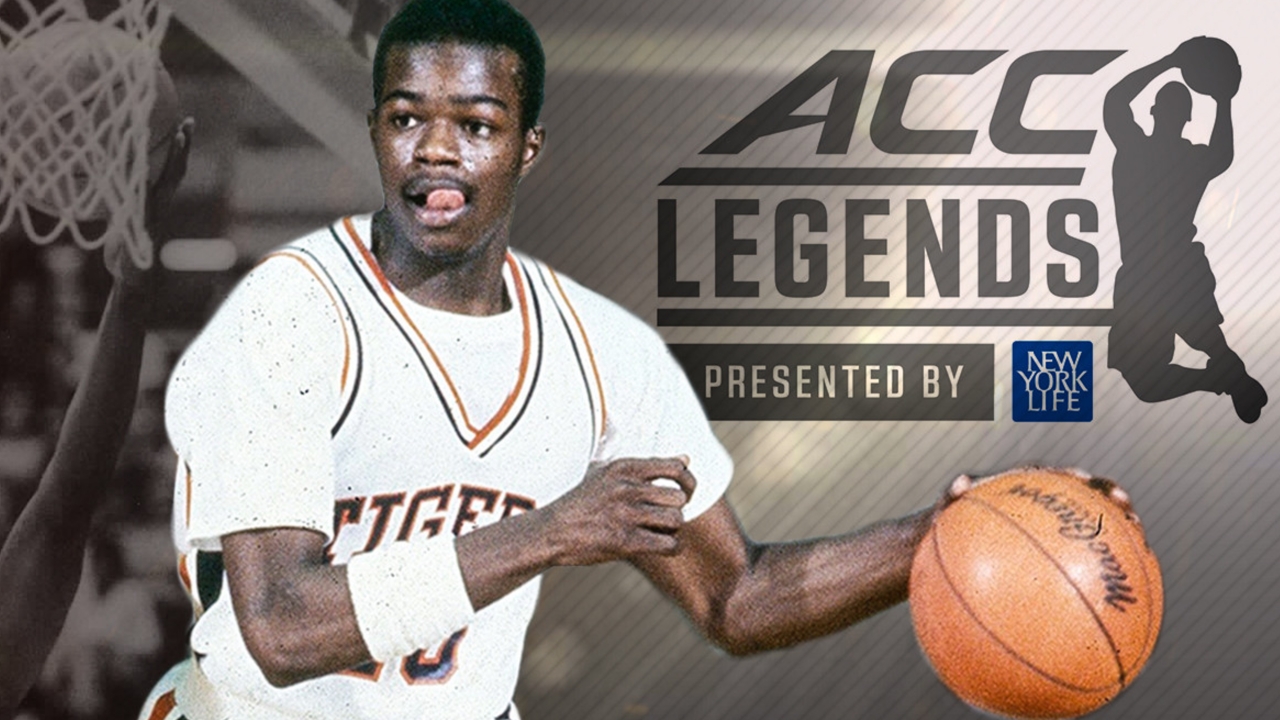 Clemson Basketball
Grayson Marshall on his time at Clemson: 'We really had a new flavor'
---
Swanny recently sat down with former Clemson Tiger guard Grayson Marshall to discuss his time at Clemson and the upcoming 3rd Annual Clemson Alumni Reunion Golf Tournament Benefit. Learn more about the event by clicking the link or read more at the bottom of this page.
Grayson Marshall
On his drive and determination:
"I think it's just in my DNA. I'm an assist guy. Who can I help, who can I set up for success? Being Clemson's career assist leader, playing with guys like Elden (Campbell), Dale (Davis) and Horace (Grant) and just having a great time distributing the ball to them and watching them finish."
"Every part of my life has been how can I make someone else look better? So I think that for me, that's always been the quintessential drive. Who can I make look good? Who can I help? Who can I assist?"
On being able to give back to some of his teammates:
"Well the first year was for Sharone Wright. Sharone is a little big brother to me, with him being six-nine-- being able to work with him, again, in his health challenges. I think what's awesome about what Buck (Wayne Buckingham) has done is that he's been able to do something that."
"Frankly, Clemson alumni hasn't been able to do-- and that's bringing back in athletes from all sports, collectively, and get them together in a unified space to enjoy each other's company for a great cause."
"When we got together, obviously it's for someone and we've chosen who that is. But nobody has been able to get people from every sport and do this. IPTAY hasn't been able to do it, Block C hasn't been able to do it, nothing like this.:
"So if you're listening, and you really want to see what real collective Clemson family looks like, as a collective athletic department, not just football, not just basketball, not just baseball. If you want to see what the whole collective looks like when we get together, come join us that Sunday. I mean, if nothing else just come hang out. You will see a different side of Clemson Athletics and Clemson alumni that you've never seen before. And it will add to what you really feel about what's in those hills."
On his perspective of the Clemson program during his years:
"Clemson's always been a football school. I think for that 12 years Cliff (Ellis) was there, it really balanced itself out and even people could have said we were probably more of a basketball school than football. Football was in a transitional time, and they weren't the elite of the elite like they are today. We really had a new flavor."
"Coach (Bill) Foster was more of a bring it up and set it up kind of guy, and Coach Ellis was our mission is transition. So we were fast break, we were high energy, we were putting points on the board. We used to pack Littlejohn like never before, it was rocking in the day. So just to have that type of engagement from the crowd and then being in the best conference in the country. Because when you not only look at what we have, but you looked at every other school, you look at some of the greatest college basketball players in the history of the game that were in the Atlantic Coast Conference...that was basketball at its best. It was a great thing to be a part of."
On the differences in basketball from his day to today:
"I think there's a whole lot of things that have watered down the game. The way it's played now is completely different, it's played outside instead of inside out, the transfer portal. I mean, there's so many things that have just disenfranchised this game from being in its purist place."
"College basketball, the NCAA Men's Basketball Tournament, used to be the amateurs' oasis, you know, everybody watched the tournament because it's so unpredictable. Now, it's boring. It's not even any fun. You don't know the players, you don't know who's on what team, the team winning national champnships has six transfers. I mean, it's just, it's a completely different game. So I'm glad that I was in the nostalgic time where the roots of good basketball and history can still be talked about and really appreciate it because it's so different now."
On the big men he played with:
"They were all alike and all different in the same fashion. Horace was probably the hardest worker, when it came down to it. That's not taking away anything from Dale. Dale was a hell of a worker. Elden probably had the most natural ability, great shooter could leap. He just had a natural flow for the game. He was very smooth with the game."
"Dale was an overachiever. When he came from Toccoa, Georgia he was six-six, by the time he was a freshman he was six-nine and a half, and he just bought his lunch pail every day, but he really played within himself. He never tried to do anything more than what Dale can do. Dale dominate the middle. He made an impact around the rim, he rebounded, and he made everything that you gave him near the bucket-- that was the good part about him."
"We know what kind of career Horace had in the league winning championships after championships. Elden and Dale both had 14, 15 years in the league. So we put out a bunch of great players, but I think obviously playing three years with Horace, our relationship and our connection was probably second to none. And I think a lot of his success was because of how we connected, me being able to pass the ball into him, him ready to receive it."
"When we first started, it was a whole different game coming from Sparta, GA, Hancock Central High School, it was a different game when we got here. I came from DC. So I had a little bit more of a ready basketball IQ. And so the whole thing was a dynamic change for everybody. But once we got on the same page, it was fun to watch. People loved it and we had a fun time doing."
---
Event Information: Former Clemson All-American Wayne Buckingham will be hosting the 3rd Annual Clemson Alumni Reunion Golf Tournament Benefit on June 26th. The tournament and other events that have become part of this weekend, help Wayne's organization, W.A.B. Sports, raise money to support local programs in the community as well as provide assistance to or honor a former Clemson athlete. Previous players we have supported include Sharone Wright (men's basketball) and Brian Mance (football). The event will also kick off our annual scholarship drive for the Wayne Buckingham Clemson Scholarship Fund.
This year, W.A.B. Sports will be supporting local organizations, including Boy Scout Troop 161 and The Ava Dae Autism Foundation. Additionally, we will be honoring Annie Tribble, Clemson Hall of fame Women's Basketball Coach, and Barbara Kennedy Dixon, the first woman to be inducted into the Clemson Ring of Honor. Both of these extraordinary women lost their battle with cancer, and as a way to honor their memory and recognize not only their contributions to Clemson, but the contributions of all of Clemson's women athletes, donated funds generated through this website will be directed to an organization that supports women's cancer research.
Never miss the latest news from Clemson Sports Talk!
Join our free email list
PRESENTED BY