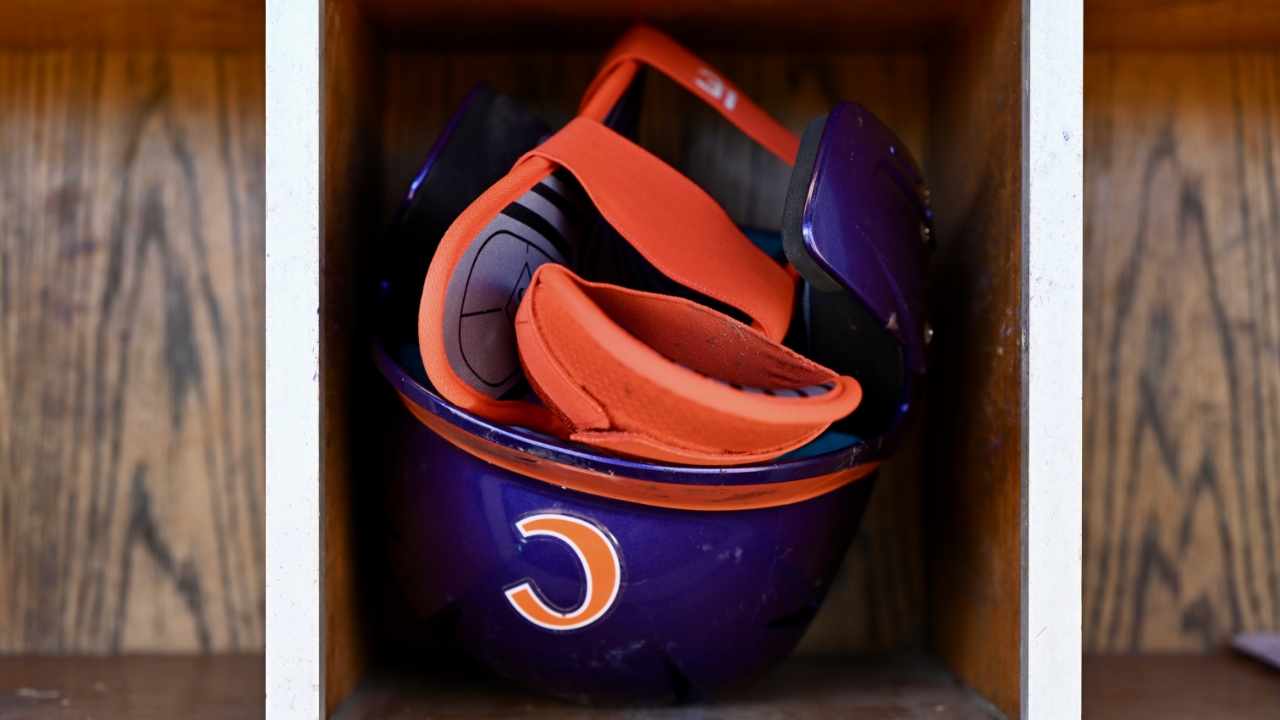 Clemson Baseball
Clemson Baseball | Season Predictions and Notes
---
One of our loyal listeners sent us a great breakdown of the Tigers as we head toward Clemson's season opener this afternoon. Take a look at some preseason thoughts on Erik Bakich's first team in Tiger Town from Tiger Chuck.
Projected Starting Lineup
LF Tyler Corbitt R .290
CF Will Taylor R .260
RF Jack Crighton R (Fr.) MI
C Cooper Ingle L .351
1B Caden Grice L .244
2B Riley Bertram S .298
SS Benjamin Blackwell .298
3B Blake Wright R .349
DH Cam Cannarella (Fr.) or Billy Amick R .105
This has a chance to be a great lineup for the Tigers in 2023. Will Taylor should have an excellent season at the plate for the Tigers. There's a lot to be contributed to his .260 average in just 50 official ABs in just 13 games (all starts). His OBP was .397, so he has a good eye as well. Taylor should make for a great leadoff hitter, hit double-digit home runs. Mark me down to have him lead the Tigers in stolen bases as well. He's a star in the making.
Benjamin Blackwell will be the guy for Clemson at SS, but it's a position to watch for a while. Riley Bertram, a transfer from Michigan, could see some time there, too, and has been a postseason stud for years for the Wolverines.
Bertram has a great glove in the field and will be a solid switch hitter at the plate. Bertram is a guy who hits contact to all fields with good bat control. Having a veteran player who can play multiple infield positions is critical-- especially if there are some injuries that pop up during the season. I'd think Bertram will likely play 2B at this point, placing Blake Wright on 3B to open the year.
© Ken Ruinard / USA Today Network
As for Wright, he's another really solid hitter with a good eye at the plate. He doesn't walk much, but that's a testament to his aggressiveness. He swings early and often makes contact. Probably had more first-pitch hits than any Tiger last season, just ahead of Blackwell. I'd project him to be a double-digit HR guy. Another versatile player in the field with a great glove at 2B, but can also play SS and 3rd if needed.
Tiger fans know what to expect at this point from Cooper Ingle, and he and Wright have become quite the combination at Clemson. The duo has been solid, and there is no reason to expect anything different with Bakich at the helm.
With Ingle, what do I need to say, really? This guy has the best bat control of any Clemson player since Brad Chalk (2006). He doesn't strike out. He walks a lot, with an OBP of .449 last season, nearly .100 points higher than his batting average, which is excellent. He's also the most versatile defender on the field. He can play anywhere, catcher, 2B, LF, RF. He would also make a great leadoff hitter with his bat control and patience.
When you evaluate LF Tyler Corbitt, he's got a chance to hit .300+ this year after a season flirting with it last season. The power is there, and he's a guy that could tack on 15+ home runs this season. If he wants to improve on his .290 avg., he needs to take the Max Wagner approach and work on what he's not good at instead of what he's good at. He needs to hit the other way consistently. On the inner half of the plate, he can turn on those balls and send a laser down LF line at any time-- but still needs to improve on hitting to all fields. If he can do that, his average could go up to .320+, making him a dangerous offensive player for Bakich.
First baseman Caden Grice is the guy and could be a catalyst to a special season-- If he goes back to old Caden, which is likely to happen then look out! I can see him batting cleanup this year.
Last season, Grice wasn't pulling off balls. He was still trying to use all fields. His pitch recognition was simply not good. The low off-speed pitches were killing him, leading to him having a "slower bat" because of it. That led him to sit on offspeed pitches, causing him to be late on fastballs. You could see the frustration on his face many times. I think this coaching change will help him more than most which is huge!
As for the two freshmen, RF Jack Crighton and 3B Nolan Nawrocki, the duo would both be projected as MLB Draft selections in the first seven rounds. Both players will threaten for time this year, and I'd suggest both players could start some games his year.
Nawrocki is Clemson's future at SS, but with Bertram and Wright being veterans, Nawrocki trends towards 3B to begin his career. This kid can throw the ball in the upper 90s across the diamond.
As for Crighton, he's also a former Michigan commit and his blazing fast-- running a 6.43 60-yard dash at PG events-- ELITE! He's a future infielder, but can also play outfield and has speed and LOTS of power at the plate. He's probably playing 3B by the end of his career, but can earn a spot in the outfield with that kind of speed. Crighton also has some pop at the plate and could become a playmaker for the Tigers.
I'd expect Billy Amick or freshman Cam Cannarella to take the DH role since David Lewis is no longer with the Tigers. It's certainly possible for someone else to emerge in this role, but coming into the season, I feel like Amick or Cannarella, and I'm leaning toward the freshman to be Clemson's DH.
After reviewing the lineup, I don't see any automatic outs as we have for years now in the batting order.
Of course, all of this is guesswork, and it's pretty much impossible to predict a baseball lineup, especially not knowing what the new head coach values the most.
Taylor and Ingle are two guys that are good candidates for the lead-off spot. I just prefer to have men on base for Ingle the way he handles the bat.
So here are a few questions that I think will be addressed at some point this season...
Does Bertram's switch-hitting ability earn him a spot in the top three of the order or does coach Bakich just go with the big bats 1-2-3? Taylor-Ingle-Wright?
Will Grice go back to his old ways and become a big bat for Clemson again?
Who will be that guy when Ingle needs a day off from catching and will he DH when that happens?
Pending the improvement of the pitching staff, this is an offensive lineup capable of winning 42+ games.
We fired Jack Leggett and hired Monte Lee to win regionals-- not just make them. Although we haven't made the postseason in two years, that same standard still applies to Coach Bakich with the talent he is receiving. Just because Coach Lee underachieved while he was here doesn't mean that just making the postseason is the standard now.
Win regionals and fight for a spot in Omaha!
– Tiger Chuck
Never miss the latest news from Clemson Sports Talk!
Join our free email list