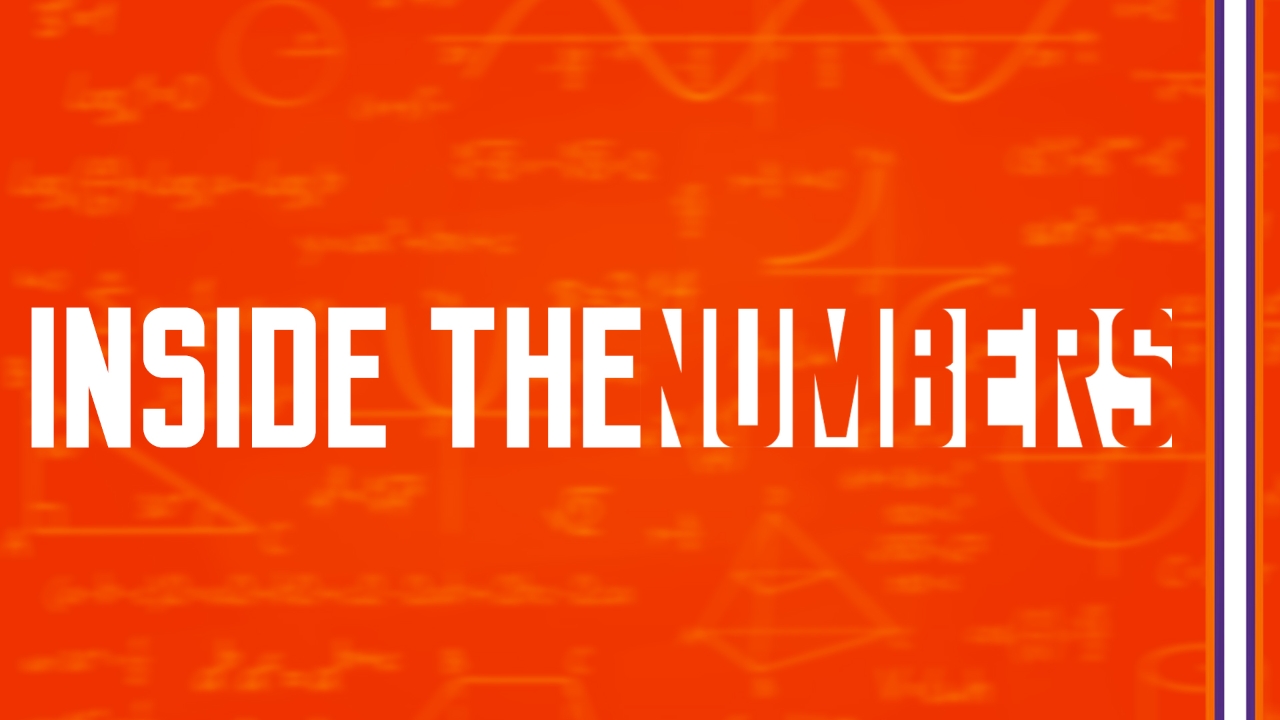 Clemson Football
Inside the Numbers: No. 4 Clemson 41, Georgia Tech 10
---

Avoid clickbait and sites bloated with advertising!
---
Here's a statistical look, by the numbers, at the Tigers' 41-10 win over Georgia Tech on Monday in the 2022 season-opener.
0 - Interceptions thrown by D.J. Uiagalelei in the season opener certainly felt like a step in the right direction. Uiagalelei had a slow start but finished 17-26 for 162 yards and one touchdown-- including several key drops that would have gone a long way in bolstering his stat line during the opener.
1 - Will Taylor's receiving touchdown was the first of his career. Taylor, a dual-sport athlete at Clemson, became the first Clemson Baseball player to score a touchdown for Clemson since Kyle Parker's three-yard touchdown run against Wake Forest in 2009.
2 - Clemson blocked two punts in a game for the first time since 2007 against South Carolina. Nelson Faerber and La'Donte Harris recorded the blocks in that 2007 contest.
Safety Carson Donnelly blocked a punt in the second quarter, Clemson's first fully blocked punt since Jadar Johnson blocked a punt for a safety against Georgia Tech in 2015. (Note: Tanner Muse tipped a 25-yard punt in the National Championship Game to end the 2016 season against Alabama.)
Clemson added its second punt block in the fourth quarter. True freshman Wade Woodaz was credited with the block in his collegiate debut.
3 - Total receptions for Beaux Collins against Georgia Tech on Monday. The sophomore from California led the Tigers with 54 yards and a score in the contest. Collins, who didn't play contact football all fall, looked like his usual self at times in the season opener.
5 - K.J. Henry, wearing No. 5, was the best version we've ever seen on Monday night with an impressive performance. Henry finished with seven tackles, 2.5 tackles for a loss, one sack, and one forced fumble. Henry has now recorded at least a half-sack in five straight games, dating to last season, for the first time in his career.
7 - Incredibly, seven of Georgia Tech's 10 offensive drives in the game were for less than 8 total yards total. Clemson's defense held the Jackets to just 4.0 yards per play, allowing one RedZone visit all night.
10 - The number of plays it took freshman quarterback Cade Klubnik to lead his first scoring drive as a Tiger. Klubnik found Will Taylor open in the endzone running 'Orange Crush,' the same play that won Clemson the 2016 national title in Tampa.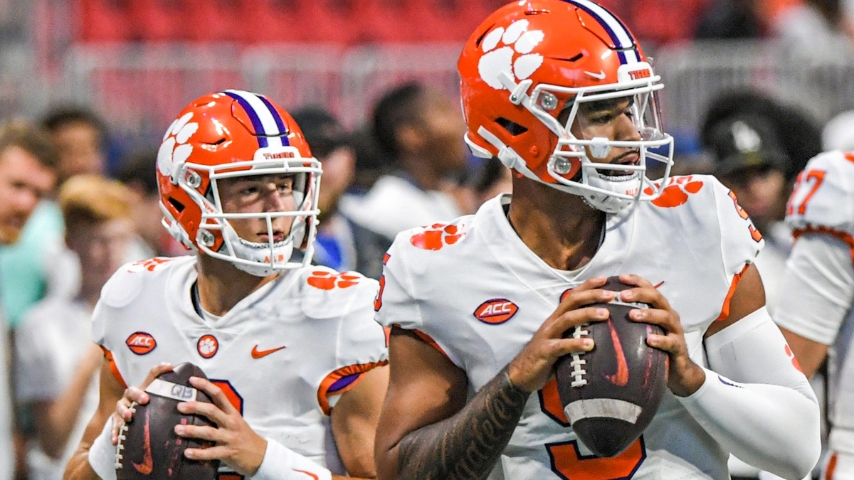 © Ken Ruinard / staff / USA TODAY NETWORK
12 - Quarterback D.J. Uiagalelei improved to 12-4 as a starter and completed 19-of-32 for 210 yards, a passing touchdown, a rushing touchdown and no interceptions. While the junior quarterback's play wasn't stellar-- the Tigers still managed to win their opening conference game by 31 points. By comparison, it took the 2021 squad FIVE conference wins to total a 31-point margin of victory, including a 14-8 win over Georgia Tech.
Clemson 14, Georgia Tech 8
Clemson 19, Boston College 13
Clemson 17, Syracuse 14
Clemson 30, FSU 20
Clemson 30, Louisville 24
26 - Clemson played its 26th Monday game all-time, but only its 10th regular season Monday game in school history. It was Clemson's first Monday night game since a 24-18 Labor Day win vs. Florida State in the 2007 season opener.
51 - Punter Aidan Swanson made his first career start and recorded a career-long 51-yarder on his first punt. He finished the game with a 44.0-yard average on six punts with three downed inside the 20-yard line.
73 - The combined rushing yardage for Clemson's stable of running backs. It's easy to say that this might be the most concerning statistic of the game. On the ground, a less-than-stellar Georgia Tech team controlled the line of scrimmage and didn't allow Will Shipley, Kobe Pace, or Phil Mafah to get going. If the Tigers are going to reach the CFB Playoffs, that's a number that has to be improved.
Even when you include D.J. Uiagalelei's 25 yards, the Tigers couldn't crack 100 on the ground against the Yellow Jackets.
205 - The total yards given up by Clemson's defense on Monday night. The number comprised of 138 passing yards and just 67 on the ground was an impressive start for Wes Goodwin's bunch. The Tigers managed one sack during the game but were consistently pressuring QB Jeff Simms.
Never miss the latest news from Clemson Sports Talk!
Join our free email list