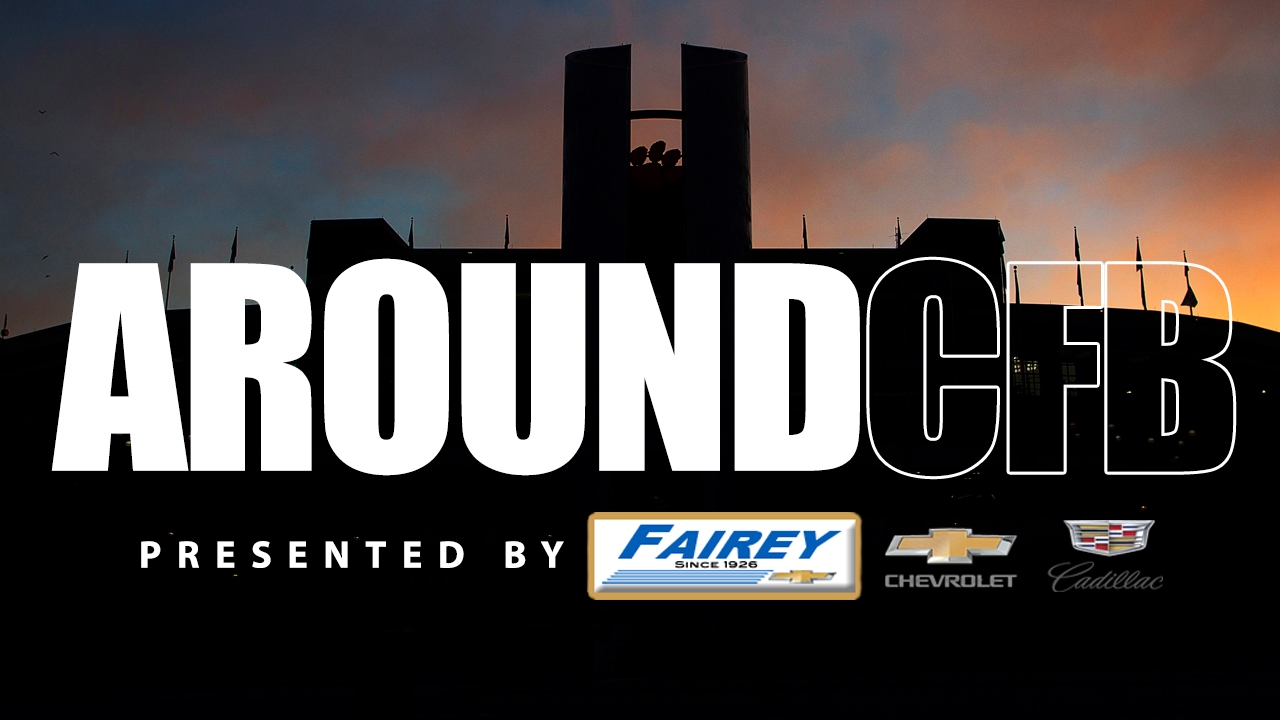 Clemson Football
Around CFB: Week One Recap
---

Avoid clickbait and sites bloated with advertising!
---
Pain in the Pac-12:
It looked on paper like we might have a fun game between No. 11 Oregon and No. 3 Georgia. Instead, the Bulldogs turned in touchdowns on their first seven possessions and kept Oregon out of the endzone completely en route to a 49-3 win. Oregon looked much smaller on both sides of the ball, and Georgia absolutely bullied them the entire game. Georgia doesn't appear to be going anywhere, and the Ducks seem to be a long way off from being a legitimate contender.
Meanwhile, No. 7 Utah traveled to the Swamp to take on the unranked Gators and lost after this play near the end of the game.
Gators quarterback Anthony Richardson also had a nice game, including this impressive pump fake before throwing a touchdown pass.
The Pac-12 appears to be out of the CFP running before the season has ever really started.
Florida State tops Cajun Kelly:
Florida State got what is arguably their biggest win since Mike Norvell was hired when they beat LSU in Louisiana on Sunday night. The Seminoles were much improved all the way around, and quarterback Jordan Travis looks to be stepping into his role.
However, what really won the game was special teams. The Seminoles recovered two LSU muffed punts and blocked an LSU field goal. Then, incredibly, the Noles fumbled the football with the game in hand and promptly gave up a 99-yard scoring drive. LSU kicker, Damian Ramos came on to tie the game only to have his kick blocked, ending a wild contest, 24-23, with the ACC taking a win over the SEC.
Clemson Rolls After Slow Start:
It took two and a half quarters, but the Tigers asserted their dominance against an outmanned Georgia Tech on Labor Day, 41-10. The play of the game came from much-maligned quarterback D.J. Uiagalelei as he escaped four Yellow Jacket defenders and dumped it off to running back Will Shiply to convert a third down. The play ended up No. 6 on SportsCenter's Top 10.
Uiagalelei is not out of the woods as Clemson's starting quarterback, however. Freshman Cade Klubnik impressed in his late scoring drive, and it would be worth keeping an eye on this situation.
Week Two Saturday Games to Watch:
No. 1 Alabama at Texas, 12:00 PM on FOX
South Carolina at No. 19 Arkansas, 12:00 PM on ESPN
Tennessee at No. 17 Pittsburgh, 3:30 PM on ABC
No. 20 Kentucky at Florida, 7:00 PM on ESPN
Never miss the latest news from Clemson Sports Talk!
Join our free email list