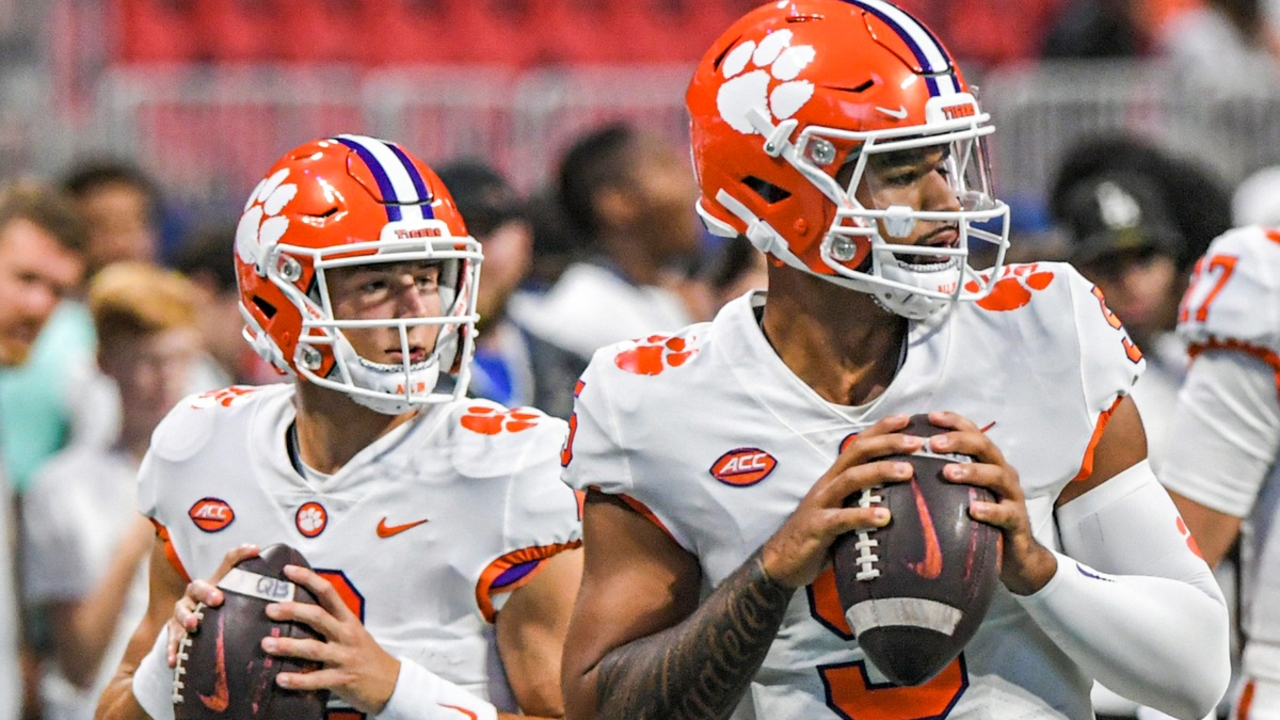 Photo by © Ken Ruinard / staff / USA TODAY NETWORK
Clemson Football
Keys to Victory: No. 4 Clemson vs. Furman
---

Feel the difference - The MOST DIGITAL CONTENT covering your CLEMSON TIGERS! Avoid clickbait and sites bloated with advertising! Subscribe to our site and YouTube Channel today!
---
Each week we give you a look at the game's history, three keys to success, plus Swanny's prediction.
The Match-Up:
No. 4 Clemson (1-0, 1-0 ACC) vs. Furman (1-0, 0-0 Southen Conference)
Saturday's contest against Furman will represent the 1,290th game in Clemson history but will be a rematch of the program's very first. Clemson played its first game in program history on Oct 31, 1896, with Coach Walter Riggs' Clemson squad collecting a 14-6 road victory against Furman in Greenville, S.C. Clemson is 43-10-4 all-time against Furman, including an active streak of 31 consecutive wins, Clemson's longest winning streak against any opponent.
Clemson vs. Furman 2018
Series History:
OVERALL: Clemson leads series, 43-10-4
HOME: Clemson leads series, 25-2
ROAD: Clemson leads series, 18-8-4
NEUTRAL: N/A
LAST MEETING: Sept 1, 2018 (48-7, W)
STREAK: Clemson, Won 31
Stat of the Week:
Clemson is attempting to win a 5th consecutive game against unranked opponents when ranked in the AP Top 5, the longest active streak in college football, according to ESPN Stats & Info.
Chasing History:
Clemson is attempting to win its 35th consecutive home game to extend its school record for both the longest home winning streak and longest home unbeaten streak in school history (as well as boost the nation's longest active home winning streak). No member of Clemson's roster has lost a home game at Clemson in their careers.
The Tigers are attempting to tie 2006-11 Boise State for the 14th-longest home winning streak in FBS history at 34 games. It would be only the 15th home winning streak of 35 games or more in FBS history and would pull Clemson within two games of the ACC record (Florida State, 37 from 1992-2001).
Clemson is also attempting to add to its national-best 53-1 record at home in the College Football Playoff Era dating back to 2014.
Key 1: Confidence from the start
I feel like a broken record with this theme, but here we are in D.J. Uiagalelei's junior season, and he still looks like a deer in headlights. The Tigers were markedly better-- no doubt, but for much of the early goings, it was that same-old-same from Uiagalelei. In fact, the Houdini moment, when he found Will Shipley with a flip of the football, was exciting-- but could have been disastrous.
With 3:53 left in the third quarter, the Tigers led just 17-10 when Uiagalelei was pressured, spun around, and flipped the ball to Shipley for a huge third down conversion. But go back and watch the play again. If the Yellow Jacket defender doesn't trip, it's possibly a huge turnover and maybe in a score for Georgia Tech
Uiagalelei has to play better, and his wideouts need to help him out. It's one thing to do it at practice, but quite another to pull it off with 80,000 people watching.
Key 2: Three-Headed Mystery
Clemson's 'Three-Headed Monster' was MIA for most of the game on Monday night. Most people assumed that the Tigers would have run all over Georgia Tech, but that wasn't the case.
The Tigers' trio of star backs managed just 73 yards on 18 attempts, a far cry from what most people expected heading into the opener, with a long of just 10-yards. Looking back, the matchup with Georgia Tech just turned out to be a strange one statistically, perhaps backed by two blocked punts that led to short-field possessions, but either way, the running game certainly didn't "wow" as many would have hoped.
Key 3: Offensive Line
Let's not complicate the process too much. Perhaps, Key 1 and Key 2 were a reflection of a more significant-- and continuing issue with Key 3-- the offensive line.
Even though Dabo Swinney said that the center-quarterback exchange had been really good during fall camp, it took precisely THREE plays to steal some of Uiagalelei's confidence on a first-drive third-down conversion attempt.
That's not great.
I'll tell you what else isn't great-- the right side of the offensive line. While Walker Parks had high praise for freshman Blake Miller, my goodness, there was plenty to review after week one for those two. The duo on the right side never seemed to control the line-of-scrimmage, and there were a few plays where I wasn't sure if Miller even knew what the call was.
Here's the good news-- Miller will only get better-- that's a fact. The following two weeks will be vital to solidifying the o-line and seeing how the right side is playing by the Wake Forest game on Sept 24.
Prediction:
First and foremost, I'm all about Power 5 programs doing what they can to help bolster the pocketbook of smaller schools, but man-- I hate these games.
Sure, it's a chance to knock off some additional rust and attempt to improve on issues from the opener against Georgia Tech, but even still, there's not much you can learn given the discrepancy in talent on the field.
The Tigers shouldn't have any issues with the Paladins, and the most significant takeaways will likely fall on how the two quarterbacks look. There is no denying that the Tigers were better against Georgia Tech than they were in most of their ACC games a season ago. However, offensively, confidence at quarterback still seems to be lacking when Uiagalelei is in the game.
Will there be significant growth in that department on Saturday? Time will tell, but the opposition should be one in which Uiagalelei is very confident-- so if he looks shaky-- that's a terrible sign moving forward.
Clemson 55, Furman 7
Swanny's Predictions:
| | | | |
| --- | --- | --- | --- |
| Date | 2021 Schedule Predictions | Swanny's Prediction | Actual Score |
| 9-5-2022 | No. 4 Clemson @ Georgia Tech | 31-14 Clemson | 41-10 Clemson |
| 9-10-2022 | No. 4 Clemson vs. Furman | 55-7 Clemson | |
*Correct predictions in bold
Never miss the latest news from Clemson Sports Talk!
Join our free email list