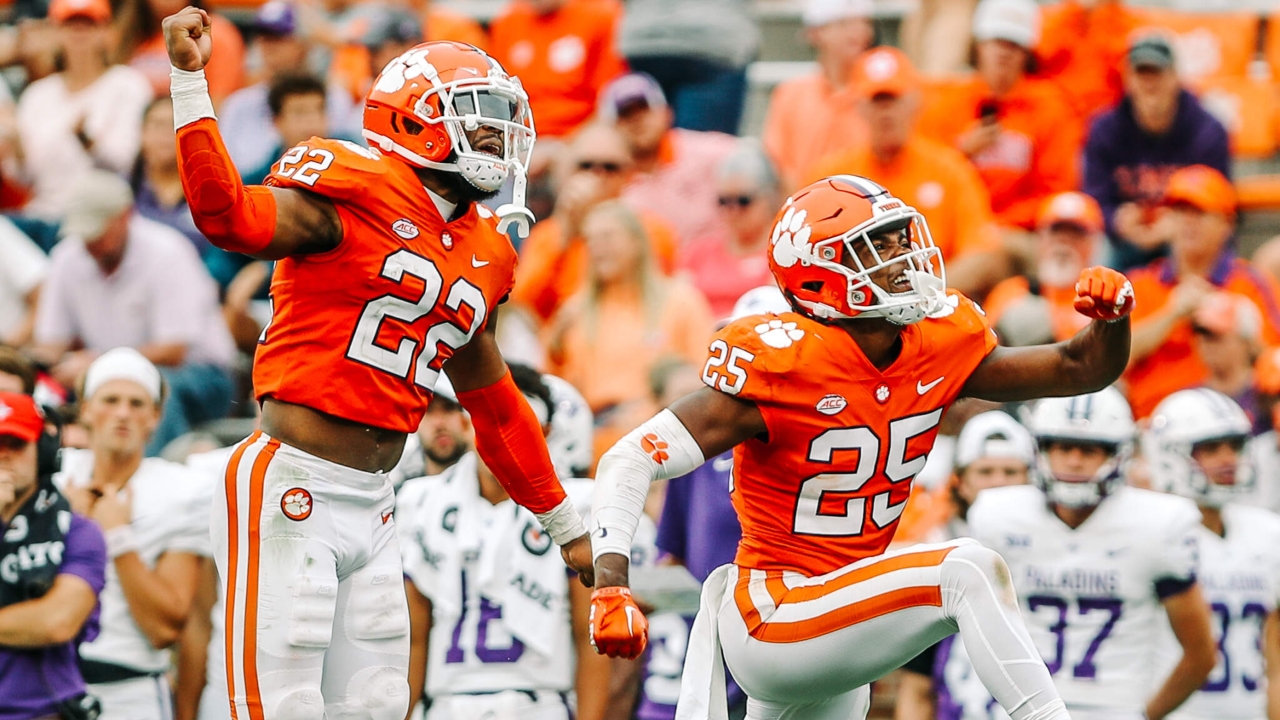 Photo by ClemsonTigers.com
Clemson Football
Levon Kirkland on playing LB: 'It's not just running around attacking the ball'
---

---
On being an honorary captain and taking part in Tiger Walk:
"You know, it was really cool to be able to go out and to not only just walk on the field, but to be able to go and do the Tiger Walk-- that I was able to do with the team. To see it from another perspective, as far as running down the hill, and then the new scoreboard that they have, and then the light show, it was really cool. We didn't really play a lot of night games when I was at Clemson-- really, we actually didn't play any-- so to see it like that? And to see how Clemson has grown over the years, everything that's new there is incredible. So it was a lot of fun."
On the new setup at the top of the hill:
"It seems like somebody kind of studied us running down the hill. I thought it was a lot better too. I love the big scoreboard, and it was tremendous. What do they call the Dabotron? I thought that was a really nice touch, man. You have to entertain the fans now because it's so easy just to watch it on TV. So you've got to give the fans something to come and see, and I'm telling you folks, if you haven't seen the scoreboard live and in living color, you're really missing out."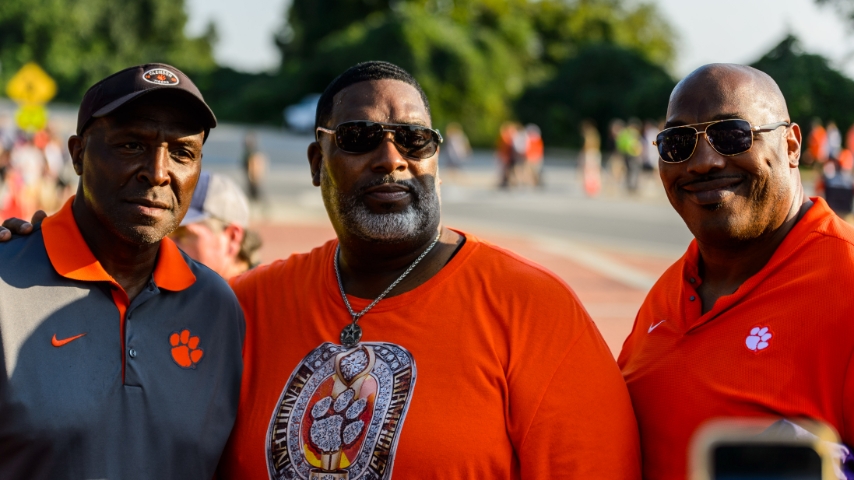 David Grooms
On Wes Goodwin:
"I do know Wes, pretty well. We actually worked in Arizona together. Wes really does know the game-- inside and out. He understands football. He understands every coverage, I mean, probably every front, how it works. I think that is the reason why he got the job that he did. He's also been working with Brent Venables for quite some time, as well. So although people may not know, Wes, he actually is a really sharp mind. As far as understanding football, and what to do with the X's and O's."
On the adjustment to an in-game play-caller:
"I think as a play-caller, and I've done it myself, on the high school level, and on the college level, it's really more than just understanding the game and knowing how the X's and O's go on paper because we can draw things up and we can say, 'hey, this will work if they run this.' But now you've got to think about that other guy, and how he may think and really just how the game is flowing. A lot of times, you can have a play that you really think works, you put it in there, but the players are not very comfortable with it. So what are you doing from that standpoint? You kind of throw it away. So it's more than just understanding, knowing the game, and studying the game. It's actually being able to adjust on the fly and putting your defense in a favorable position."
On getting the calls right:
"Sometimes, even on defense, I think you'd have to be smart enough to be simple. Let your players-- and especially if you got the athletes like Clemson's got, sometimes you just say, 'hey, we got to do something very basic, where everybody knows where they're going.' There is no confusion, and we're just going to play ball. We're just going to get after you."
On knowing what's happening on the field:
"It's not always easy. Honestly, a lot of times, you have to trust the players. 'Tell me what's going on.' It's like if you're driving a car, and you're on the passenger side, you're thinking, 'Man, that curves a little tight. You're gonna hit that car. Watch out! Watch out!' But sometimes, as the driver, you got it, you're in the driver's seat, you see it a little bit, you have a better perspective. So a lot of times, it is a combination of understanding what people in the headphones are telling you. Understanding what's going on as far as your eyesight is showing you. But a lot of times, I think you can get insight from the players because they're the ones out there that are playing the game. Sometimes they see it a lot better than you."
On the difficulty of playing linebacker:
"I would really concur with your assessment as far as (James) Skalski and (Ben) Boulware-- those guys understood the game a little better. They may not have been better athletes, but they understood the game a little bit better. They knew where everybody fit. As a linebacker, sometimes it depends on the person. It takes you a lot of time. You've got to see it. It's got to be repetition. and a lot of times, you're learning along the way-- as far as practice is concerned, what teams do what players do, it takes a little bit of time. Especially that middle linebacker or the inside linebacker position is more cerebral. Outside linebackers-- it's usually going away from you or coming to you. So it's quite simple. But when you're inside, you've got things coming at you from every angle. Not only that, you've got to be able to stop the run, hit and shed, be able to tackle in space. Be able to tackle where there is a lot of trash around you. Be able to get into that hole and stick a guy. Then you've gotta be able to cover not only zone concepts but man-to-man, so it takes a while. It's not that easy. It's not just running around attacking the ball all the time. You've got to be able to understand and know what not only your position is doing, but everybody else's position is doing and then be able to read and react in real-time."
Never miss the latest news from Clemson Sports Talk!
Join our free email list