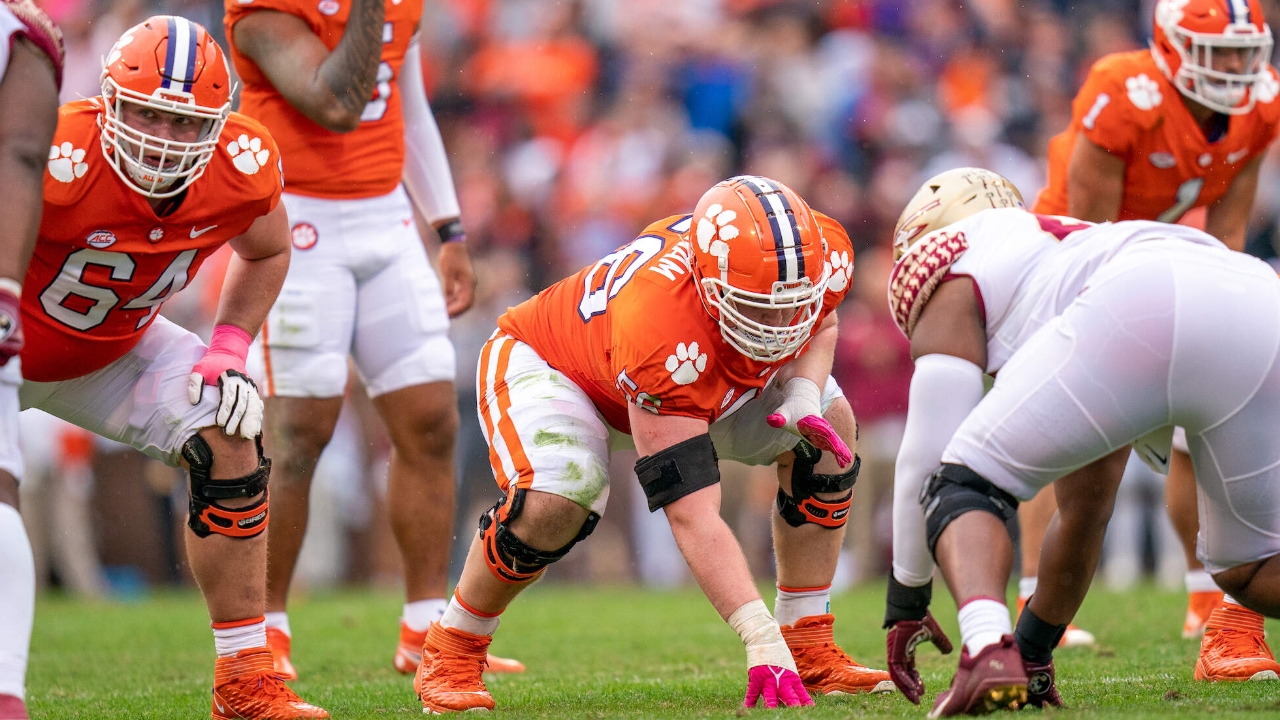 Clemson Football
Will Putnam says 'pressure is a privilege' as Tigers face Seminoles on Saturday
---

Feel the difference - The MOST DIGITAL CONTENT covering your CLEMSON TIGERS! Avoid clickbait and sites bloated with advertising! Subscribe to our site and YouTube Channel today!
---
On the offensive line's progression this season:
"I think we've definitely progressed. I would say we definitely feel more comfortable as a unit. It's the same starting five from week one until now, so I think that's helped a lot. I think we've definitely improved in our pass protection and picking up stunts and twists."
On how he's been able to stay so consistent:
"I think preparation and having good, intentional preparation and good routines. Some of it, too, is experience. I'm going on my fourth year, and one thing you can't replicate or prepare for is the game-day experience. That teaches you how to prepare, what to expect, and helps you build confidence throughout the week."
On the pressure of being hunted every week:
"Pressure is a privilege. I think it really makes the best out of all of us, because like it or not, everyone's coming for us, and that's something that we have to embrace. If you are truly a competitor and someone that wants to be the best, you have to embrace it. If we want to end our season where we want to be, which is being on top and winning the national championship, then we have to face the best and have to be able to defeat that."
On the next step:
"I would say our next big step is playing complimentary football as a team. So far, we've shown really really great stuff on offense, we've shown really great stuff on defense, and we've shown really great stuff on special teams, but we have yet to do all of that in the same game, for a full game. Maybe a quarter here, or a half there, but not a whole game. Our next tangible goal would be winning the ACC Division."
On DJ making a different in the running game:
"I think the difference is definitely visible with how our offense has gotten better from last year. That's something I know he's worked hard on, getting his body right and stuff like that. It brings versatility to our offense for sure, knowing that there's a guy that can actually run the ball and throw it at the same time."
Never miss the latest news from Clemson Sports Talk!
Join our free email list
SPONSORED BY