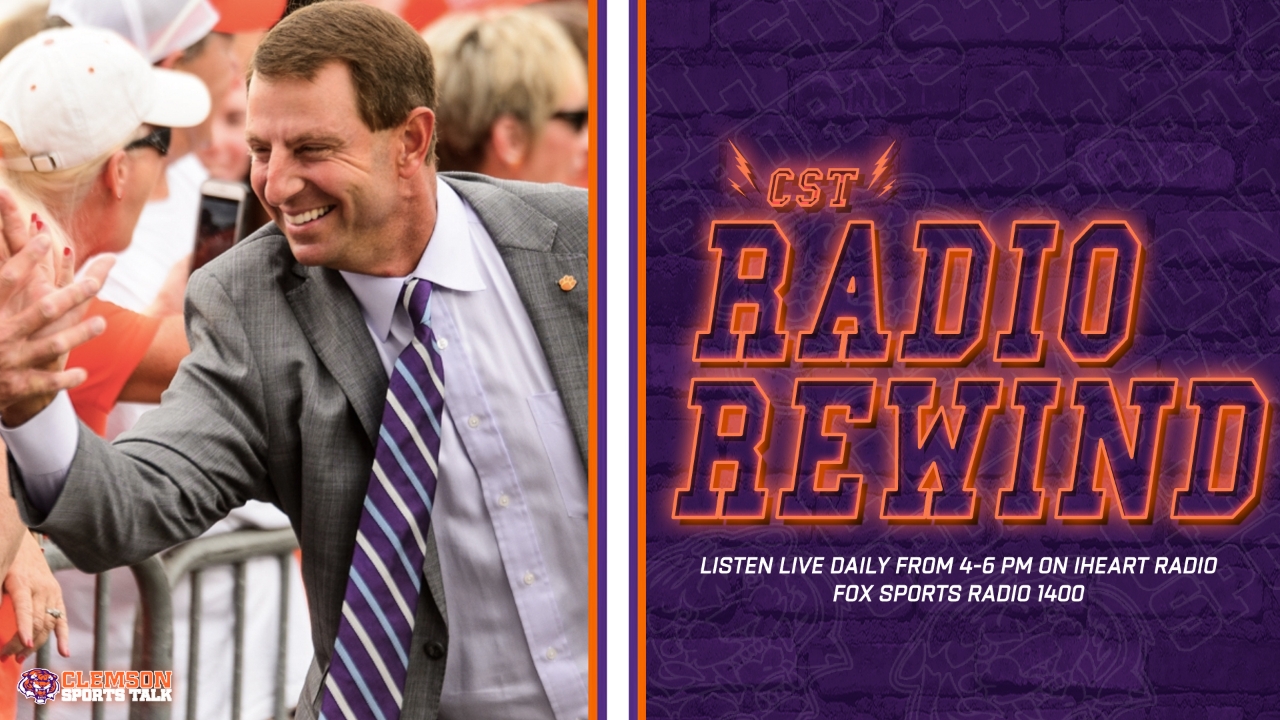 Clemson Football
CST Radio Rewind: The "Freedom to Choose" Edition
---

Avoid clickbait and sites bloated with advertising!
---
Swanny doesn't feel sorry for fans who run on the field or frustrated players who push camera workers.
If you can't listen live from 4-6 PM daily on iHeart Radio (Fox Sports Radio 1400), listen to the full show right here or SUBSCRIBE to Clemson Sports Talk in your favorite podcast app.
>
Never miss the latest news from Clemson Sports Talk!
Join our free email list