Photo by © Ken Ruinard / staff / USA TODAY NETWORK
Clemson Football
Uiagalelei focused on Syracuse, NFL conversations will wait
---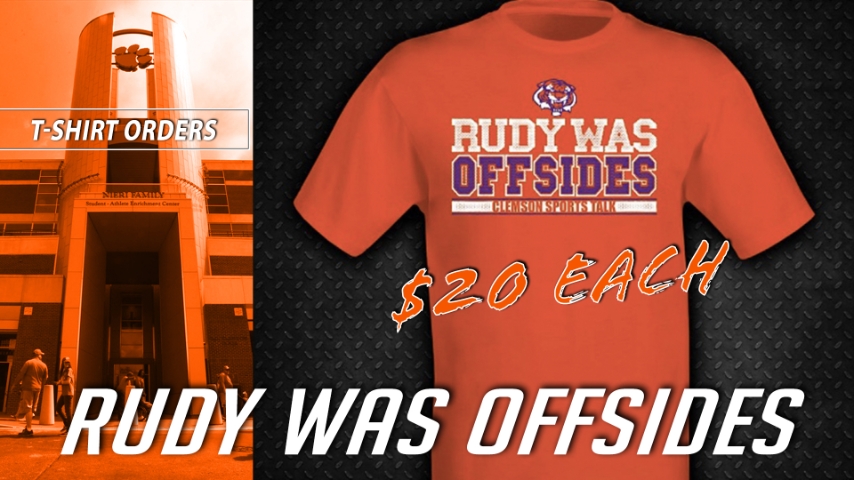 ---
On cleaning up 4th quarter play:
"We had a 20-point lead, and I feel like we definitely could have put it away. We got to maximize our drives, making the most of our drives each and every time we touch the ball. We got to do something with the ball, got to be able to score. That's our mindset every time we touch the ball, and we just kind of stalled out, but we got to regroup and continue to focus on getting better each and every game. Thought I did a good job of being efficient the whole night beside one or two drives, but for the most part I thought we did a really good job on offense."
On Syracuse:
"Shoot, ACC football, man, it's a great league. There are some really good teams. Syracuse has been a really good team this year. They do a lot of great things on offense and defense. They got a running back who is insanely good-- and the quarterback are probably the two biggest guys on their team. Their defense has been playing lights out. They played NC State last week and gave up 9 points. That's pretty impressive going against NC State. They have a really good Head Coach and a really good culture. It was tough for us to play up there last year. They did a really good job with us."
On Will Shipley:
"As the game went on, I feel like he got even better. As the game gets going, he gets better the more and more he runs the football. That's impressive for a running back to take so many blows, so many hits that you get better and better with contact and as the game goes on. He fights for every single yard. That's the biggest thing, every time he touches the ball, he's going full speed, full effort, and the guys that have to bring him down have to fight to bring him down because he's never stopped in his legs."
On his future and the NFL:
"I haven't thought about anything. I've just been focused on the season. Right now, I'm focused on Syracuse. That stuff will take care of itself. Whatever happens, happens. I feel like I can get a lot better each and every week. I don't know about NFL Scouts. I haven't talked to anybody about that stuff. Each and every week I play, I want to try and get better. There's a lot of good stuff I did last week. There's a lot of stuff I didn't do good last week."
On Cade Klubnik:
"I think he's done a really good job picking up the offense, being a leader. He's done a good job of staying focused, I know he hasn't played much, but he's definitely ready for his time. He's an energetic dude. It brings a lot of energy and joy to the game of football. The biggest thing I see is he has a lot of fun, it's good to see out of a young guy like Cade, and I like that."
Never miss the latest news from Clemson Sports Talk!
Join our free email list