Photo by Ken Ruinard / staff / USA TODAY NETWORK
Clemson Football
Syracuse defense 'relentless' according to Clemson OC Brandon Streeter
---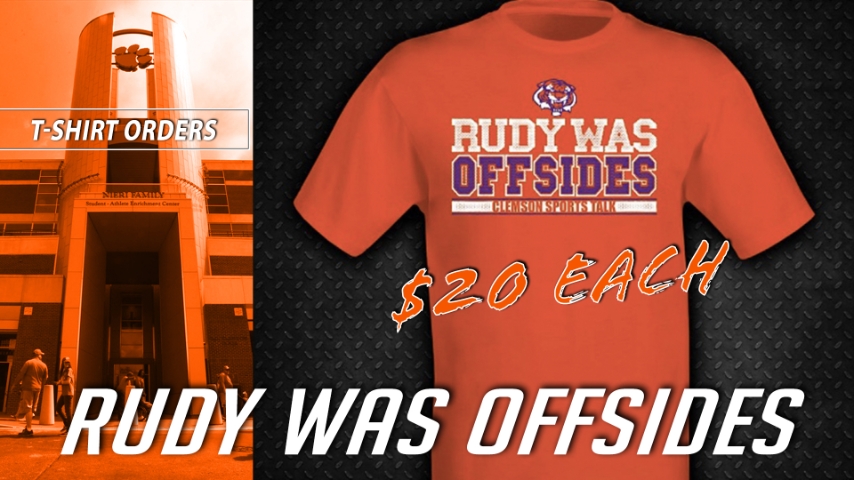 ---
On how DJ's running ability opens up the game:
"There's a lot of different ways to manipulate the defense when you have a guy that's willing to run and healthy enough to run, and that's what DJ has been able to do this year. He's really offset, not just running with the runningbacks. DJ has a lot of confidence in it right now. He takes care of the football very well."
On Shipley's mindset:
"That kid's a warrior. He craves not just the ball but the situations, period. He loves contact. He really does. He thrives off of contact. He's one of our best leaders on the team. How he plays is how he shows his leadership, and he's also a vocal guy too."
On Syracuse Defense:
"They do a lot of stuff on defense. They do a lot of different fronts, a lot of different blitzes and coverages, and so, that's kind of their style. They're very relentless to the ball, very high-effort guys. That's what has allowed them to be successful.
On the uniqueness of Antonio Williams:
"He's already playing like he's a junior or senior that has played a ton of football. Nothing has created him to slow down at all. He plays fast in every situation, and he just does things that are hard to coach. Above all, he just makes the catch. He finds ways to get it done."
On how winning at FSU helps with recruiting:
"I think it helps a lot. I mean, it helps a ton whenever you get to Florida-- not too far away. There's a lot of talent in that state, and we've had a lot of really good players that have played here at Clemson that have a big influence on that state, so that does nothing but help."
Never miss the latest news from Clemson Sports Talk!
Join our free email list