Photo by © Ken Ruinard / staff / USA TODAY NETWORK
Clemson Football
Clemson DC Wes Goodwin: Notre Dame's offense will be a 'tremendous challenge' for Tigers
---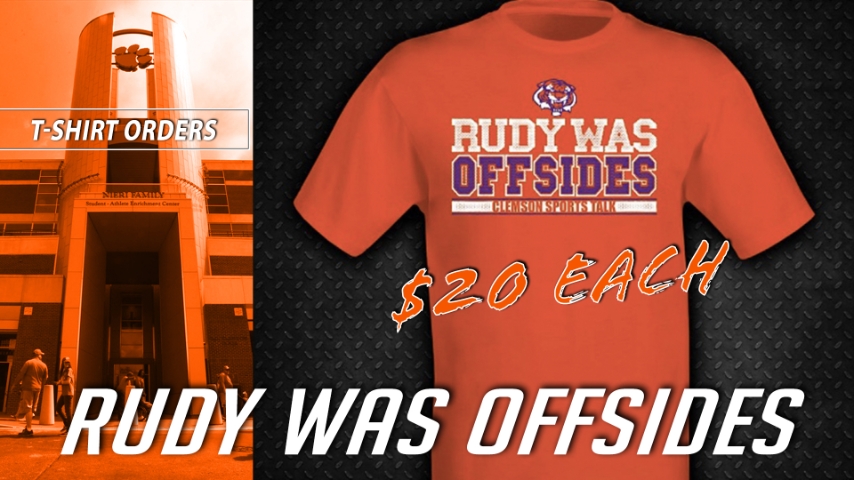 ---
Wes Goodwin
On the off week:
"It was a chance to get a head start on those guys, but also a chance to also look at yourself. Where you started and where you ended up in Week 8. And a chance to review some problems within the season as well as getting healthy and refreshed."
On the challenges Notre Dame may present offensively:
"They're physicality in the run game. You know what you have to stop. You have to stop the run game. You know the ball is going to No. 87 (Michael Mayer). They have some other players they spread it around to, but those running backs all have about the same carries. Stop the run game. and the passing game. No. 87 (Mayer) has about all the targets.
On missed tackles and run defense
"Yeah, the last couple of weeks definitely (On missed tackles being a problem), Florida State, I thought we gave up some big plays in the run game that we shouldn't have. Cleaning up missed tackles, a lot of that just comes from being in the lineup and gaining that confidence. Some of the issues were guys being out of the lineup and playing against athletic quarterbacks such as Jordan (Travis) at Florida State."
On the Notre Dame offensive line:
"Winning four out of their last five games, they're gaining more confidence from every position group. Their quarterback is gaining more confidence since becoming the starter. Their offensive line has really gelled together, and they've been really consistent up front. Running the football week in and week out, their backs are really good. It'll be a tremendous challenge."
On how he sees this Notre Dame team versus the last trip to South Bend:
"I think you definitely see his core philosophy (HC Marcus Freeman) and what he wants to do passing and running game-wise. You can see how he's molded it to his different teams. I think that the run and passing game were a little different in 2020. From a play caller and structure, they have stuff they hang their hats on."
Never miss the latest news from Clemson Sports Talk!
Join our free email list