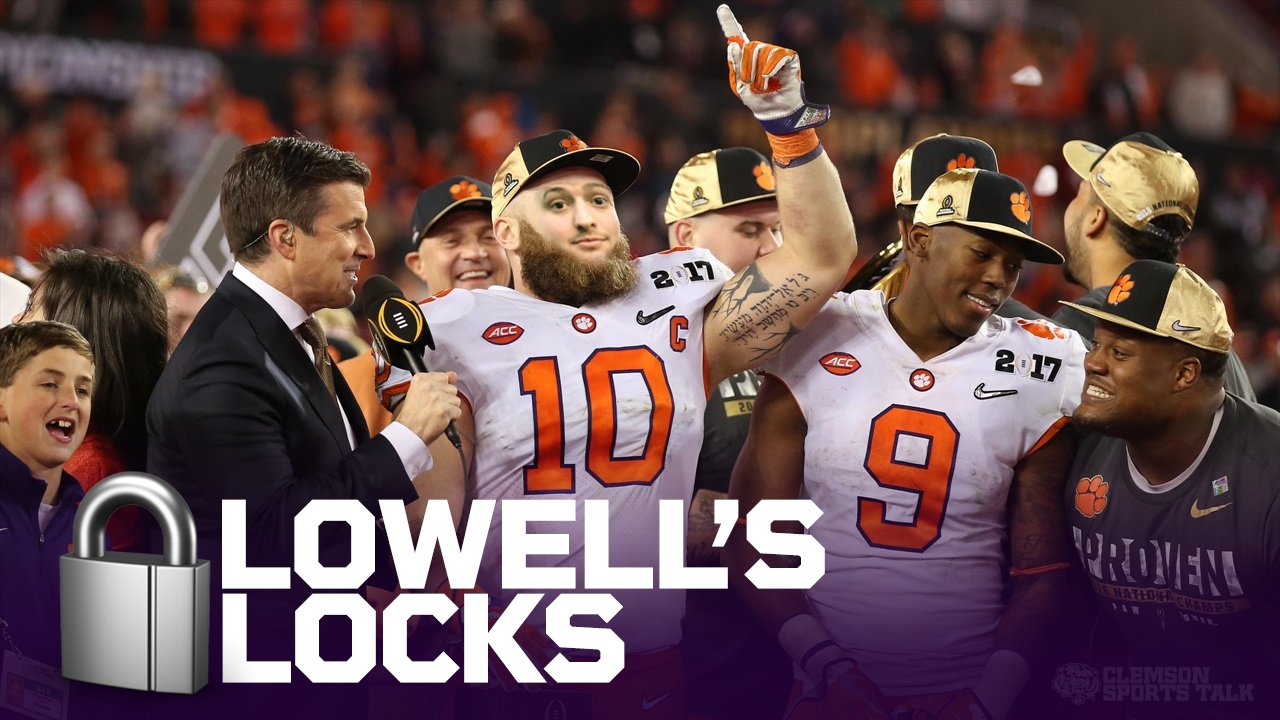 Clemson Football
Lowell's Locks: Week Ten
---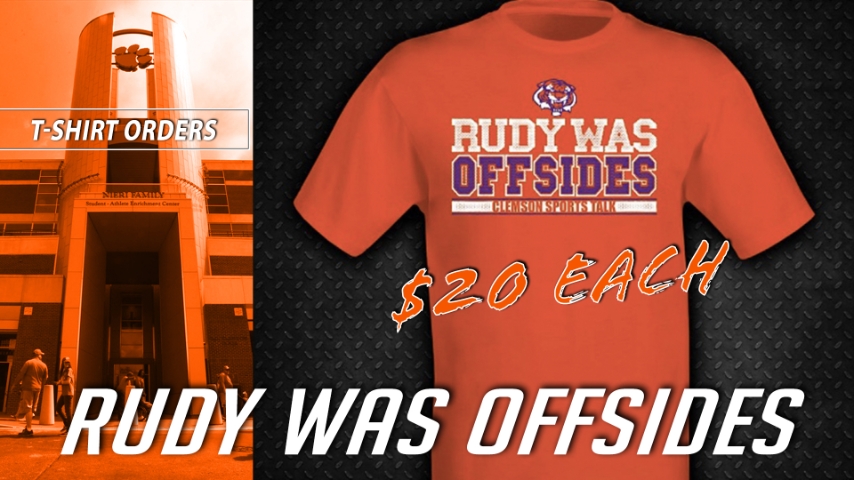 ---
Back to back 1-5 weeks, and suddenly I'm struggling to keep my head above .500. The only thing that went right last week was Florida managing to cover the spread against Georgia. Outside of that, Ohio State got backdoored by Penn State, Syracuse got knocked off by Notre Dame in a stunner, Oklahoma State got absolutely demolished by Kansas State, Kentucky couldn't even keep it close against Tennessee, and South Carolina lasted all of one week in the Top 25 before being upset by Missouri.
Just a brutal stretch of football over the past two weeks, and it has to change at some point. Why not now? There are some really fun games on the slate this week, so let's go!
Saturday, November 5th
#1 Tennessee at #3 Georgia (-7.5):
Tennessee has been a lot of fun this season, and the dominant win at LSU left a lasting impression on everyone, including the College Football Playoff Committee, who slotted them at No. 1 this week. I think people have forgotten the overtime win against Pittsburgh, and the tight battle against Florida, who both managed to play some defense with their offense by controlling the ball on the ground and control the time of possession. Unfortunately, neither team had the defense to win it, and Alabama was prime to be picked apart in the secondary.
Not this Georgia team. The Bulldogs have been coasting ever since their dominating win against a now top-10 Oregon squad, and they showed signs last week of waking back up when they played Florida. A talented defense, a good running game, and a night game between the hedges paired with a motivated team that was dropped behind Tennessee and Ohio State in the initial CFP rankings will carry the Dawgs to a statement win.
Lowell's Lock: Georgia covers -7.5
#6 Alabama (-13.5) at #10 LSU:
This line feels like a trap. It would be very easy to take Alabama here after watching them demolish Mississippi State two weeks ago, but they did that at home. So far on the road this year, Alabama has an average margin of victory of just 7, and that's skewed by a late fourth-quarter barrage against Arkansas, where they turned a five-point lead into a 23-point lead in a span of about eight minutes. It also includes a one-point victory against Texas and a loss to Tennessee. Now, not only do they wander into Tiger Stadium, but they do so for a night game against another dynamic quarterback who has weapons to work with. This won't be a two-touchdown game in Alabama's favor.
Lowell's Lock: LSU covers +13.5
#24 Texas (-2.5) at #13 Kansas State:
This Texas team can be incredibly explosive, but they're also very up and down. Bijan Robinson is still one of the best backs in the country, and they'll need him against a Kansas State team that is red hot right now. The Wildcats have won four of their last five, with the one loss coming to an even hotter TCU team, who they actually led by double digits at the half. I don't trust the Texas defense as much as I trust Kansas State's, so give me the Wildcats to cover at home and keep their momentum rolling.
Lowell's Lock: Kansas State covers +2.5
#21 Wake Forest (-3) at #22 NC State:
NC State found a spark offensively when they inserted MJ Morris in at quarterback. He put up 265 yards and three touchdowns through the air and showed some ability on the ground. They'll need him to take that performance and amplify it against Wake Forest. Sam Hartman had his worst game of the season last week, and it's tough to envision a player of his caliber having two duds in a row.
Lowell's Lock: Wake Forest covers -3
South Carolina (-6.5) at Vanderbilt:
This is going to be a weird, ugly, low-scoring game. South Carolina practically has, at the minimum, two turnovers baked into any game they play, but they can typically make up for it by forcing some turnovers of their own. Expect an incredibly sloppy game from two poor offenses, but at the same time, a good game from two defenses that have been solid this season. Vanderbilt covers and pushes for the win here, which would be their first since 2019 if they can pull it off.
Lowell's Lock: Vanderbilt covers +6.5
#4 Clemson (-3.5) at Notre Dame:
Notre Dame has been up and down this season, gettings wins against the likes of North Carolina and Syracuse but losing to teams like Marshall and Stanford. It all starts with the run, as Notre Dame ran for 286 yards in their victory against the Tar Heels and 246 in their win over the Orange, but just 150 against Stanford, 130 against Marshall, and 76 in their season-opening loss against Ohio State. They're 106th in the country in passing, so if they can't run the ball, they likely can't win. That's bad news against a rested Clemson defense that is 7th in the country in rushing defense, allowing just 87 yards per game on the ground.
On the flip side, Notre Dame has been solid defensively, ranking 28th in the country in total defense, but they have a huge fatal flaw; red zone defense. The Irish are dead last in the country in allowing scores in the redzone, which they do 100 percent of the time. In addition, 85% of the time, they're giving up a touchdown. That plays to Clemson's strengths, as they score 97% of the time they enter the redzone, and 71% of the time it's a touchdown. It will be a slow start, as it has tended to be for Clemson. However, Clemson will control the "middle eight" minutes once again, and the run game will take over in the second half.
Score Prediction: 30-17 Clemson
Lowell's Lock: Clemson covers -3.5
Lowell's Locks

Weekly Results
Season Results
Week 1
4-2
4-2
Week 2
3-3
7-5
Week 3
3-3
10-8
Week 4
3-3
13-11
Week 5
6-0
19-11
Week 6
4-2
23-13
Week 7
3-3
26-16
Week 8
1-5
27-21
Week 9
1-5
28-26
Week 10
Week 11
Week 12
Never miss the latest news from Clemson Sports Talk!
Join our free email list