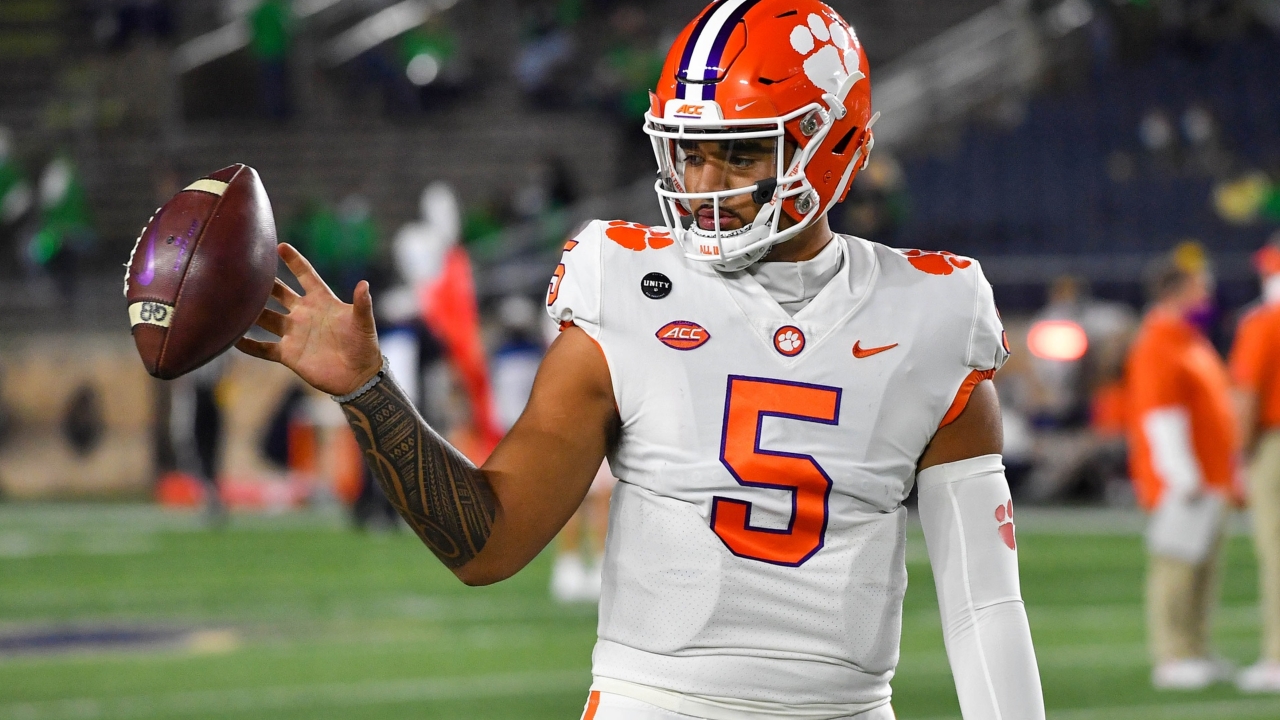 Clemson Football
Keys to Victory: No. 4 Clemson at Notre Dame
---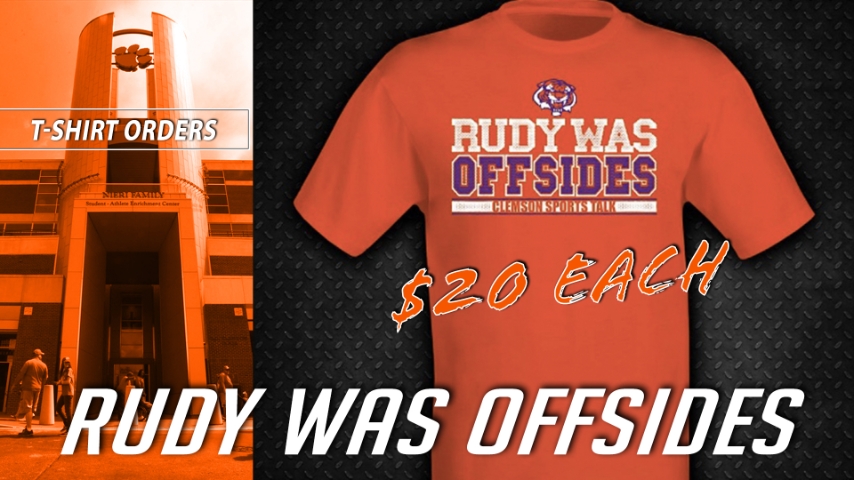 ---
Each week we review the game's history, three keys to success, and Swanny's prediction.
The Match-Up:
No. 4 Clemson (8-0, 6-0 ACC) at Notre Dame (5-3)
Clemson is attempting to open a season 9-0 for the seventh time in program history (1948, 1981, 2015, 2016, 2018, and 2019). Each of the last six teams won a conference title, and five of the six played for the national championship (1981, 2015, 2016, 2018, and 2019).
Clemson at Notre Dame (2020)
Clemson vs. Notre Dame (2020 ACC Championship)
Series History:
OVERALL: Clemson leads the series, 4-2
HOME: Series is tied, 1-1
ROAD: Series is tied, 1-1
NEUTRAL: Clemson leads the series, 2-0
LAST MEETING: Dec. 19, 2020 (34-10, W)
STREAK: Clemson, Won 1
Roster:
Clemson's roster will be put out two hours before kickoff. We will update this article when it's released.
Stat of the Week:
Running back Will Shipley is attempting to post three consecutive 100-yard rushing games for the first time in his career. He would be the first Clemson player to do so since Travis Etienne's school-record six-game streak in 2019.
Chasing History:
Clemson recorded its 38th consecutive home victory in its most recent contest, setting the ACC record and tying the 1919-27 Fighting Irish for the 10th-longest home winning streak in FBS history. Under the guidance of College Football Hall of Famer Knute Rockne, those Irish teams were a combined 78-7-3 at all venues in the seasons comprising that streak.
Key 1: Avenger's Assemble
It's no secret that the Clemson defensive line has been underwhelming this season, given the expectations for the group. The Tigers will need the group to show up against a Notre Dame team that loves to run the ball downhill.
On Halloween, the group dressed the in their Avenger costumes, and now it's time for the group to play like their identities on the field.
If Clemson's defensive line shows up, the Fighting Irish will have to rely on Drew Pyne's arm, and I don't think a one-dimensional Notre Dame team would stand a chance against this Tiger team. Pyne has thrown for 1,193 yards with 14 touchdowns and four interceptions this season, and if he's forced to carry the Irish, I'd bank on at least one interception for the Clemson secondary.
Key 2: The Fresh Prints
Will Shipley and Phil Mafah have become quite the 1-2 Combo for Clemson, and if the duo continues to punish teams on the ground, the Tigers will be a tough out. This season Shipley has amassed 739 yards and ten touchdowns, while Mafah has come on to add 283 yards and two scores.
The duo gives Clemson versatility on the ground with Shipley's speed and burst to go along with Mafah's blend of power-- once Kobe Pace returns, the Tigers will be as deep as any team in America at running back.
Tonight, I think the strength of Clemson's offensive line shows up, opening opportunities for Shipley and Mafah to both close in on 100 yards rushing as Notre Dame gives up over 129 yards per game on the ground.
Key 3: WRU?
Clemson has been one of the best teams in the past decade in elite wideout talent, but in the past two years, the Tigers have failed to produce top-flight numbers at the position.
While Antonio Williams (29 Rec, 375 Yds, 2 TDs) and Beaux Collins (18 Rec, 290 Yds, 5 TDs) have had moments where they appear on the brink of breaking out, we've yet to see it. If one or both of those two can emerge tonight, it would take this offense up a tick.
Additionally, when you mix in Joe Ngata (20 Rec, 324 Yds, 1 Td) and Adam Randall, the group has incredible potential-- but it just hasn't come together this season. There is so much talent in that room, but will they show up as WRU at some point? In my opinion, that's the biggest question for Swinney's squad for the rest of the year.
Prediction:
This 2022 team is easily the toughest Clemson team to predict in years. The Tigers have so much talent, but even at 8-0, there are questions all over the field. Swinney's team has flashed at times, and tonight on NBC would be an excellent time for the No. 4 Tigers to flex their muscles for the nation to see.
We've seen moments from every position group, but tonight feels like it's on the shoulders of that defensive front.
Years ago, I asked the question on our daily radio show, "Is Clemson elite?" I think that's a question again. The Tigers haven't fallen out of being one of the best teams in America, but only the elite win championships. You cannot climb that playoff ladder as a really good-- or even great team-- you have to become elite.
Tonight may very well be a chance to "wake up the echoes" for Clemson, proving themselves worthy of their No. 4 ranking and re-establishing the concept of being one of the elite teams in college football.
Clemson 31, Notre Dame 14
Swanny's Predictions:
Date
2022 Schedule Predictions
Swanny's Prediction
Actual Score
✅ or

❌

9-5-2022
No. 4 Clemson @ Georgia Tech
31-14 Clemson
41-10 Clemson
✅
9-10-2022
No. 4 Clemson vs. Furman
55-7 Clemson
35-12 Clemson
✅
9-17-2022
No. 4 Clemson vs. La. Tech
38-13 Clemson
48-20 Clemson
✅
9-24-2022
No. 5 Clemson @ No. 21 Wake Fores
38-17 Clemson

51-45 Clemson (2OT)

✅
10-1-2022
No. 5 Clemson vs. No. 10 NC State
34-20 Clemson
30-20 Clemson
✅
10-8-2022
No. 5 Clemson at Boston College
42-17 Clemson
31-3 Clemson
✅
10-15-2022
No. 4 Clemson at Florida State
34-14 Clemson
34-28 Clemson
✅
10-22-2022
No. 5 Clemson vs. No. 14 Syracuse
43-13 Clemson
27-21 Clemson
✅
11-5-2022
No. 4 Clemson at Notre Dame
31-14 Clemson
❓
❓
✅ = Correct Prediction
Never miss the latest news from Clemson Sports Talk!
Join our free email list