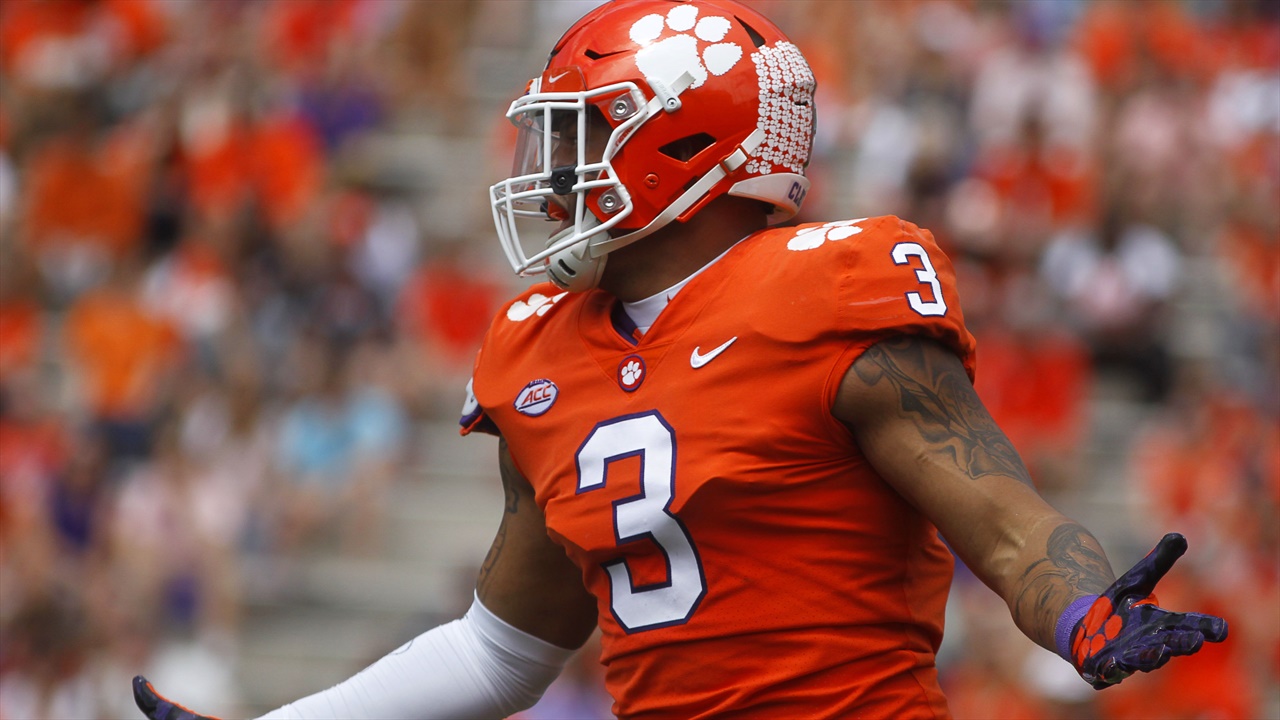 Photo by © Joshua S. Kelly-USA TODAY Sports
Clemson Football
Swinney: DE Xavier Thomas out for year, Clemson return possible
---
Dabo Swinney announced on his radio show tonight that defensive end Xavier Thomas is out for the year after reinjuring his foot but could choose to return to Clemson next season.
"We've had some really good conversations. He's really grown into an outstanding young man. He's got a whole different perspective on life. It's difficult to deal with. He's going to be fine. He could head onto the draft or come back to Clemson if we wanted to," Swinney noted of the 22-year-old veteran defensive lineman.
Thomas, whose return has been exciting, featuring a six-play ACC Defensive Lineman of the Week performance against Boston College earlier this year.
As for the situation, Swinney says they've spoken with Thomas' doctors, and unfortunately, there isn't an option for a return this year.
"They've consulted with Dr. Anderson & Dr. Martin, making sure everybody is on the same page as to what's best for him," Swinney said. He's going to be done for the rest of the year. He's not going to be able to come back and play."
For Thomas, the option is still available to return for another season at Clemson, and given his growth during his time in Tiger Town, it wouldn't be a shocking decision to see him in orange again next year, but a professional career is also possible.
"The best thing for him is to do what we need to do & reset. Make sure he's got the best of both worlds," Swinney said. "If he does decide to come back to Clemson, he's ready to go. If he does go ahead and go pro, he's fully ready for the combine and no limitations."
Never miss the latest news from Clemson Sports Talk!
Join our free email list