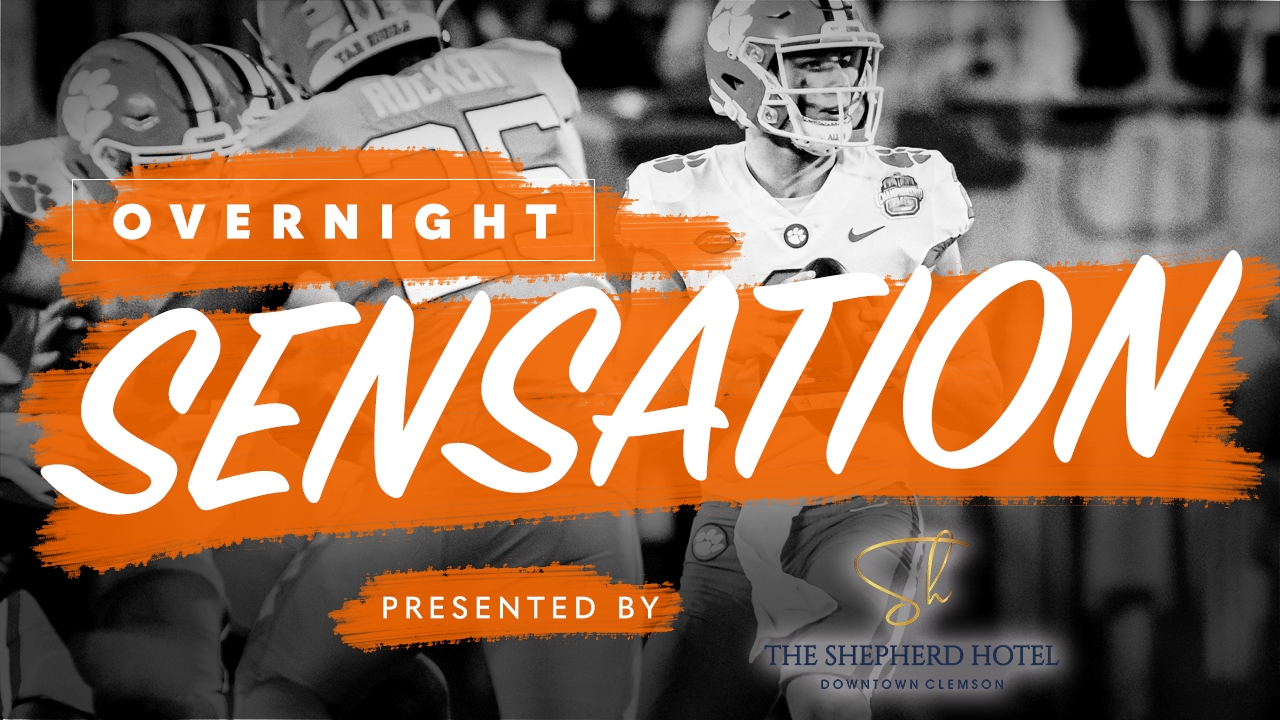 Clemson Football
Overnight Sensation: Cade Klubnik
---
The Shepherd Hotel Downtown Clemson | Where Southern Hospitality Meets Clemson Family
Welcome to a warm boutique experience in the heart of downtown Clemson. At The Shepherd Hotel, every room is curated for comfort, every event features a backdrop of spectacular views, and every guest is invited to experience the heartfelt hospitality of our team.
---
Freshman quarterback Cade Klubnik replaced quarterback DJ Uiagalelei at Saturday's game against UNC, resulting in a 39-10 victory and an ACC Championship for the Tigers.
Clemson coach Dabo Swinney said that Klubnik's entrance was planned but also reminded the media that Clemson would not have been in the ACC Championship without Uiagalelei.
During Klubnik's time in the game, he produced three straight touchdown drives and threw a 68-yard pass, had a 19-yard reception on a trick play, ran for one short TD, and passed for another. He also led Clemson in rushing with 30 yards on seven carries.
Following the victory, Klubnik said his time in the game felt like practice.
"It just felt like practice out there," Klubnik said after the game. "It really did… I think I had a little bit of a different mindset today. I'm not exactly sure what it was, but I was pretty pumped. I just came ready to play free."
When asked about the substitution, Swinney commented that he knew Klubnik was ready.
"Things have to happen the way they're supposed to happen, and tonight, that's the way it went, and Cade was ready," Swinney said.
"You got a chance to see what he can do. He played in rhythm. Guys made plays for him. He's really, really fast. He can really make plays with his legs. It was a great night and a glimpse of our future and what it looks like at Clemson."
Klubnik earned lots of recognition from the Clemson community after his impressive performance and will be the starting quarterback from this point forward after Uiagalelei entered the transfer portal.
"Moving forward, Cade will be the starter going in, and DJ will be the backup, and we'll keep moving forward," Swinney noted on Saturday night. Swinney noted that the move to Klubnik "could have happened earlier," but that "guy's got to earn it."
Klubnik will get his first career start as quarterback for the Tigers in their upcoming Orange Bowl game against No. 6 Tennessee on December 30.
Never miss the latest news from Clemson Sports Talk!
Join our free email list