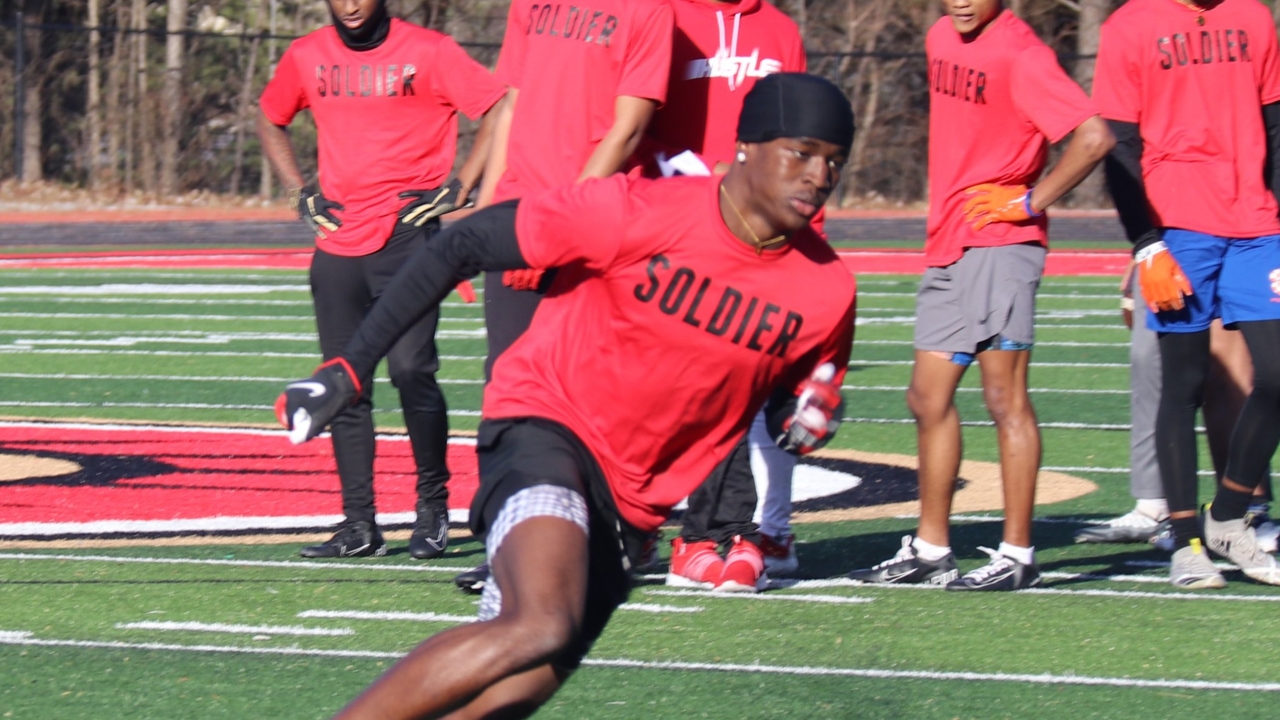 Clemson Football Recruiting
Peach State prospect a focal point of Clemson's 2024 recruiting efforts
---

---
Five-star Mike Matthews‍ is one of Clemson's top targets in the 2024 class. He's a five-star athlete at Parkview High School, the program that produced a bevy of prominent sports figures, including Jeff Francoeur (MLB), Matt and Jon Stinchcomb (NFL), and Clemson athletic director Graham Neff.
Matthews stands out as the most explosive player in the class and is the top-ranked 2024 player in Georgia (On3 consensus). His film dazzles coaches, and he is a game-breaking playmaker.
After an impressive tryout session with the Atlanta-based Hustle Inc. 7on7 program, Matthews broke down his recruitment process and thoughts about Clemson in a Clemson Sports Talk Exclusive interview.
Matthews has strong bonds with the Clemson staff, which has recruited him throughout his high school career.
"I truly like the coaching staff; I'm really cool with everybody," said Matthews. I'm always talking to everybody on the coaching staff, but along with how they want to channel the players into being a better man rather than an athlete. You know, it's not really about being an athlete, even though it is- but you know, it's always about the action path and the career, so just things like that really interest me."
Matthews is looking forward to visiting Clemson this spring and noted, "I just know that every time I go there, it's gonna be the best experience."
The Georgia native added, "They really bring everything to the table and really just make sure you've taken care of as a person, you know, not just an athlete. So I like that about them."
Clemson recruited well in Georgia in the 2023 cycle, signing a dozen players from the state. Matthews squared off against some of Clemson's top targets in the class, including cornerback signee Avieon Terrell‍ (Westlake High School) in the playoffs.
"Westlake was a great game for us," said Matthews. Avieon Terrell is a great player, also committed to Clemson. Just a great player going against him. We were battling, but sadly, we didn't come up with what we wanted. But life goes on."
The five-star added, "I've known him (Terrell) through media, but we're cool outside of that. I talk to him, you know, even in-game, I'll talk to him a little bit. But he's a real cool dude."
Matthews noted that while he would like to play some wide receiver in college, the Tigers are recruiting him heavily as a defensive back.
Matthews will be ridiculously busy this spring. On top of his academic pursuits, he stars on the Parkview basketball team, will travel to play football on the 7on7 circuit, and visit top colleges across the nation- including Clemson.
Throughout the spring, the Clemson staff will prioritize Matthews and attempt to make him the centerpiece of their 2024 class.
Never miss the latest news from Clemson Sports Talk!
Join our free email list
SPONSORED BY