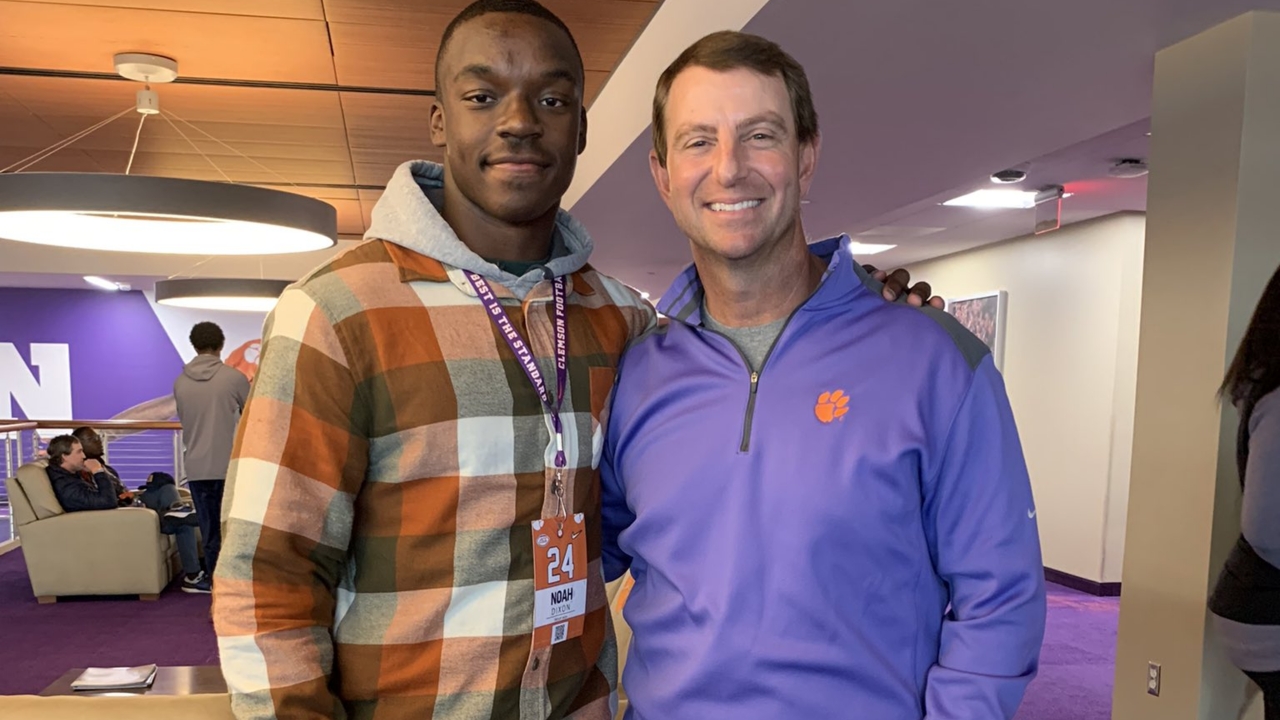 Clemson Football Recruiting
Clemson adds four-star safety to 2024 class
---

---
Four-star Noah Dixon‍ announced this afternoon on social media that he has committed to Clemson. He is a 6'0, 175-pound athlete from Troup County High School in LaGrange, Georgia.
Dixon will transition smoothly into Wes Goodwin's system as a safety. He missed one year of high school because he sat out the fall 2020 season due to COVID-19 precautions. Due to only playing two seasons of high school football thus far, Troup County head coach Tanner Glisson told Clemson Sports Talk that Dixon's "best football is ahead of him."
Dixon appreciated Clemson's approach to the recruiting process. He was among only a few recruits the Tigers offered at his position. After enjoying Clemson's junior day, the four-star decided he had seen enough and closed his recruitment.
Dixon doesn't often post on social media and rarely does interviews. His coaches note that he is business-like and quiet in his approach. He isn't an attention seeker, and prioritizes the team over himself- traits that can be rare among highly-touted recruits in this era of college football.
Dixon was considered a Clemson lean throughout the past several months, but his commitment wasn't expected this early. The program offered him on June 1, 2022, and pursued him throughout the fall.
The four-star plays at Troup County High School, a successful program that has produced four-star linebacker King Mwikuta (played at Alabama, recently transferred to Jackson State), four-star WR Kobe Hudson (played at Auburn, transferred to UCF), and three-star Jamari Thrash (Louisville WR). Dixon is the first of a strong batch of 2024 Troup County recruits to commit. The group includes fellow four-star defender Qua Birdsong and quarterback Taeo Todd, who holds a Power Five offer from Georgia Tech, alongside other Division I offers.
Dixon is a smooth, two-way player in high school. On defense, he closes space quickly and plays the ball well in coverage. While he appears most impressive in coverage, he has shown an ability to come up in the box and make plays in the run game. Dixon included several tackles for loss on run plays in his junior season highlight tape.
Offensively, he's a slot receiver with impressive speed and balance.
More coverage of Elite Junior Day and Noah Dixon's commitment will be coming soon. Stay locked into ClemsonSportsTalk.com for more.
Never miss the latest news from Clemson Sports Talk!
Join our free email list