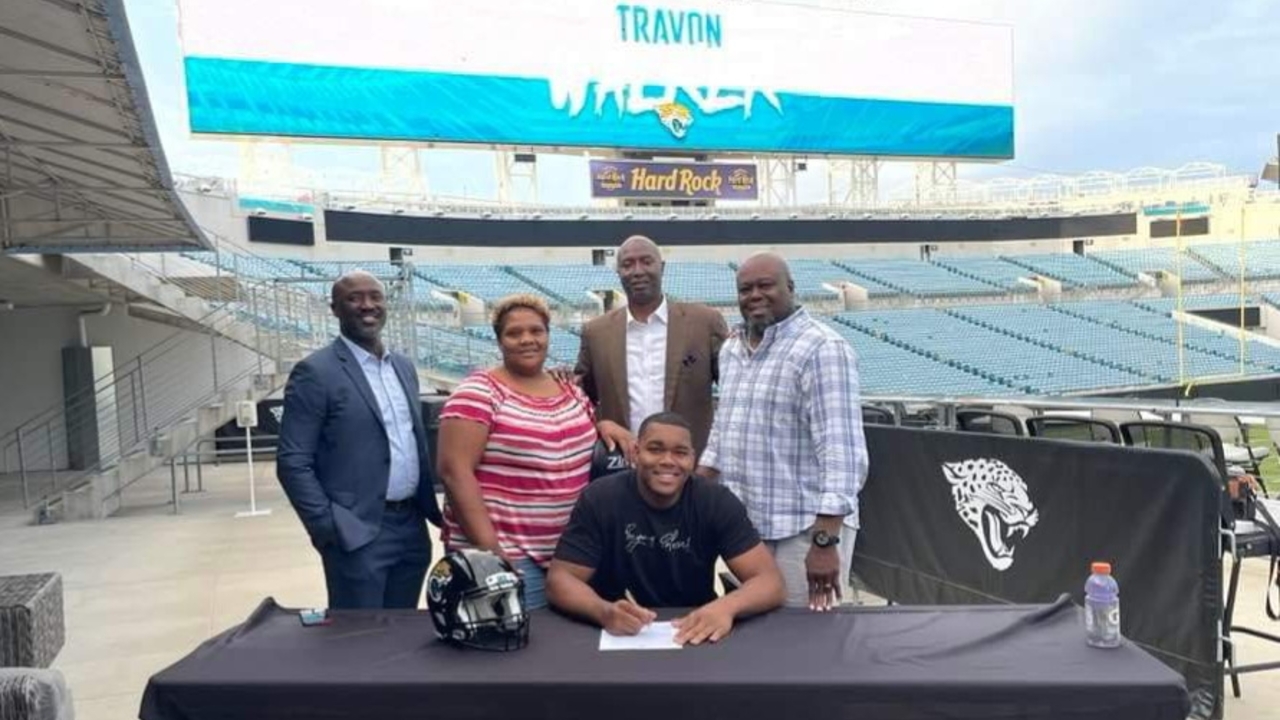 Photo by Donnell Bruce/Facebook
Clemson Basketball
Purpose, Relationships, Being 'God Tough' guide former Clemson Tiger in sports industry
---

---
In April of 1987, Branchville High standout Donnell Bruce signed with Clemson basketball over Purdue, Tennessee, and others.
Before arriving in Tigertown from Branchville, SC, a city of approximately 1,107 people, Bruce was named a 1987 McDonald's All-American nominee after averaging a state-leading 31.2 points per game. The third-ranked student in his graduating class was also MVP of the South Carolina High School Coaches All-Star game.
Bruce played in 25 games, six as a starter, and averaged 6.7 points, 2.8 rebounds, and 1.2 assists during his freshman campaign. He lettered from 1988 to 1991 when the Tigers were ACC regular season champions (1990) and made back-to-back NCAA Tournament (1989-90) appearances including a Sweet Sixteen (1990) under head coach Cliff Ellis.
The former 6-foot-6 guard graduated from Clemson with a Marketing/Management degree and is currently the owner and CEO of Famo Sports, a sports management company created in 2010 to help athletes and families stay connected both spiritually and financially throughout their careers and beyond.
Bruce represents several professional athletes, including Jacksonville Jaguars rookie defensive end Travon Walker, the No. 1 overall pick in the 2022 NFL Draft and teammate of former Clemson football players Trevor Lawrence, the 2021 No. 1 overall selection, Travis Etienne, and Tyler Shatley.
We caught up with Bruce to discuss his career in the competitive field of sports management and the ascension of Walker, who signed a four-year guaranteed $37.4 million contract in May.
Q: Let's just start here; how did you land Travon Walker?
A: Just from relationships. I worked for a player, who was one of his family members.
Q: It was initially believed by draft analysts that Michigan defensive end Aidan Hutchinson or offensive tackles Evan Neal (Alabama) or Ikem Ekwonu (N.C. State) would be the first player taken in the draft. Now, how soon did your team know that Walker would be the top pick? Can you talk about that?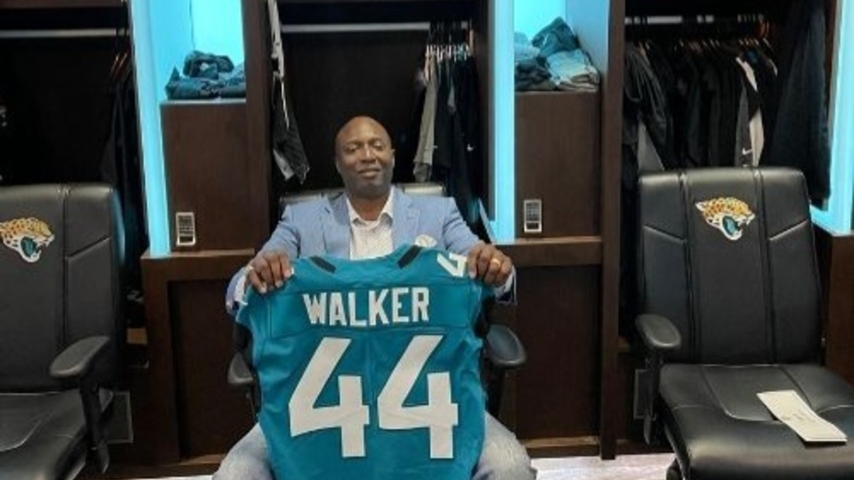 Famo Sports
A: We didn't. We just knew he was probably going to be a top 10 pick. It was kind of a process. We went from hearing he was going to be Top 20 to Top 10, two or three weeks before the draft, then we started hearing that he could go in the Top 10 or Top Five a week before, and finally, we heard like everybody else on draft night of him going No. 1.
Q: What kind of feeling was that? You're thinking Top 10 and Bam, he's No. 1.
A: Well, Vegas had him as the odds-on favorite to go number one a week prior, but you only can listen to so much in the media. So, we weren't shocked or surprised. It was just a blessing is the best way to describe it. We knew he had a chance, not just because of Vegas but also based on who he was as a person, his interviews with teams, his career, and his upside. It all just kind of all came to fruition.
Q: What has life and business been like since Draft night (April 28, 2022)?
A: It's been a blessing because the people are great. That's where it starts – a great family. I've had calls and different people reach out over social media and say congratulations.
People sometimes call and act as if I'm different or some genius or I got some magic but I'm still the same person. It just so happened that the man above said, "Okay, I'm going to connect you with a family and this kid is going to continue to rise up the charts. He's going to go No. 1.'' I didn't know that. His family didn't know that, but I've been out here doing this for a while.
"I'd like to think that I'm built God tough. I'm doing it for a purpose."
Q: We are approaching another draft, and as you said earlier, you've been in this business for a long time. With that in mind, how much has it changed, and have you seen anything drastic?
A: Things are more challenging in some ways because when you're trying to do honest business and help people, there's a lot of shiestiness in this business. So that's why a lot of people would not have survived 20 years in an industry where there are a lot of ups and downs. I'd like to think that I'm built God tough. I'm doing it for a purpose-- that sole purpose is not just to take care of my family and me but also to help other families as well. So sometimes I go in situations knowing that I may not win, but if I can educate the parents and the kids on how to start generating wealth and how to help each other out in the process, then that's a win for me. My mantra is - "It's a blessing to be a blessing."
Well, the changes that I've seen are the money is bigger, and people are getting more aggressive. They are coming up with more ways, like NIL deals, to get to the kids.
Q: You've just touched on my next question. How has Name Image Likeness [NIL] impacted you and your profession as a whole, and how do you traverse that new landscape?
A: I think it has impacted everybody in this business from all sports because what it has done is given people who want to do things the platform to do them without getting in trouble. I'm still out here trying to build relationships and get the kids through relationships. I don't think it's hurt me. I don't think it's helped me. But it has muddied the waters for everybody.
However, I think it's also good for kids and especially a lot of kids that look like me because they can now get money legally but with that, there's going to be some funny stuff behind the scenes and sometimes right in front of you.
Q: Is there any way to regulate NIL? I ask because you're in a business that kind of coincides and, in a way, intermingles with it.
A: No, the cat is out of the bag. They can't reel this thing back in. The only way they can reel it back in is to shut it down because it's not traceable. How do you legislate?
Never miss the latest news from Clemson Sports Talk!
Join our free email list