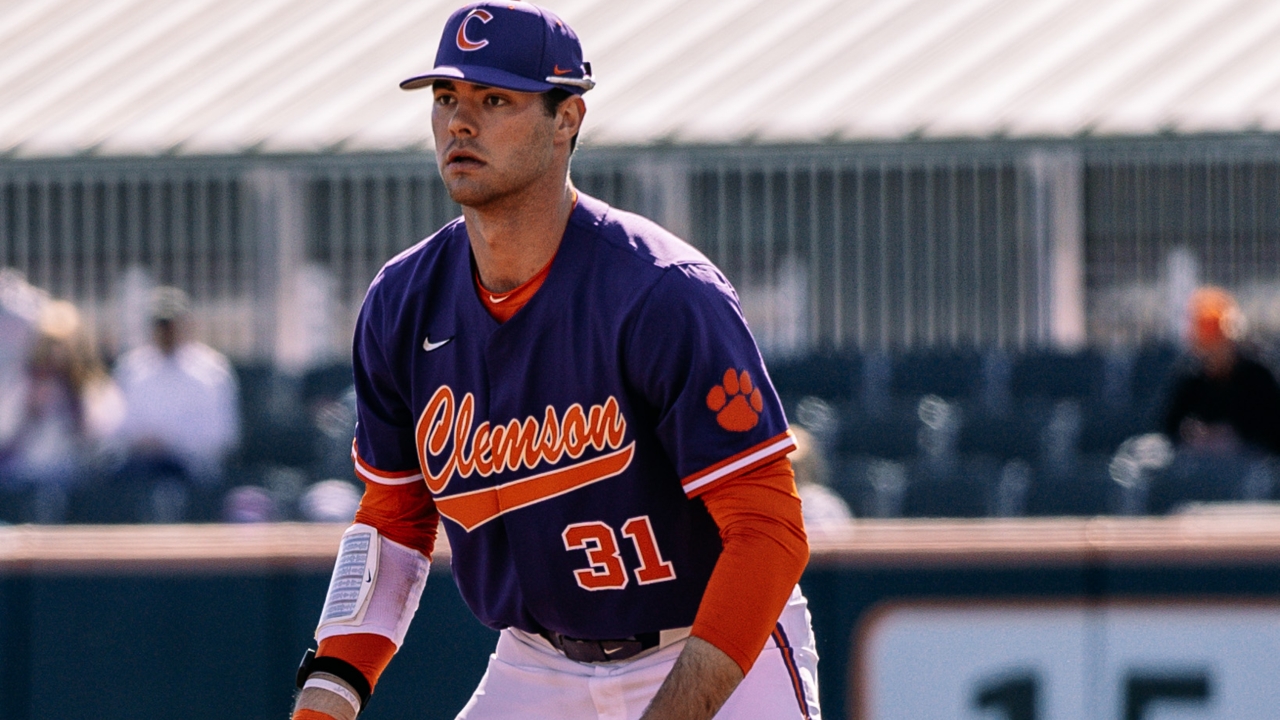 Clemson Baseball
Clemson Rallies To Top Bearcats 3-2
---
CLEMSON, S.C. - Cam Cannarella's double in the eighth inning plated the go-ahead run in Clemson's 3-2 win over Binghamton at Doug Kingsmore Stadium on Saturday afternoon. The Tigers took a 2-0 lead in the series and improved to 2-0 on the season, while the Bearcats fell to 0-2. The victory was Erik Bakich's 400th win as a head coach.
The Bearcats plated a run on a wild pitch in the top of the sixth inning, then Clemson threatened in the bottom of the sixth inning. With one out and runners on first and second, Blake Wright belted a ball to deep left field, but Tommy Reifler made a diving catch on the terrace to rob Wright of an extra-base hit. His throw back to the infield doubled off the runner at second base to end the inning.
In the eighth inning, Cooper Ingle led off with a walk, went to third base on Caden Grice's double and came home on Wright's sacrifice fly to tie the score 1-1. Cannarella followed with a double to score Grice for the go-ahead run, then Cannarella scored on a two-out wild pitch.
Willie Weiss (1-0) earned the win in his first outing as a Tiger by pitching the final 2.0 innings. Starter Austin Gordon (0-1) had a strong outing in his first career start. In 5.2 innings pitched, he gave up five hits, one run and no walks with two strikeouts. Tristan Smith recorded the final two outs to pick up the save in his first career outing. Binghamton reliever Jack Collins (0-1) suffered the loss.
The series concludes Sunday at noon on ACC Network Extra.
Never miss the latest news from Clemson Sports Talk!
Join our free email list