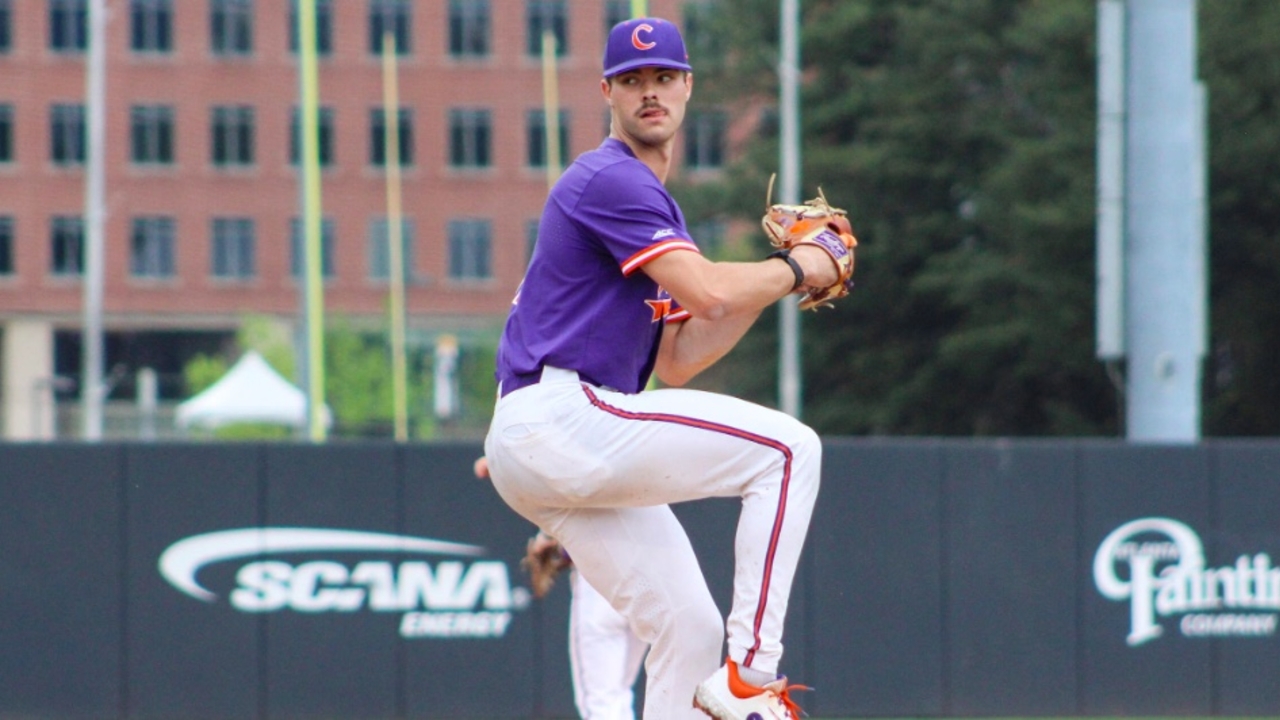 Clemson Baseball
Tigers Trounce Georgia Tech 14-5
---
ATLANTA - The Clemson Tigers scored four runs in the fifth inning and seven runs in the sixth inning to defeat Georgia Tech 14-5 at Russ Chandler Stadium on Sunday afternoon. The Tigers improved to 15-10 overall and 2-4 in the ACC. The Yellow Jackets, who won the series 2-1, fell to 16-8 overall and 5-4 in ACC play.

Caden Grice (1-0), who hit a three-run homer and two-run homer, earned the win by pitching a career-high-tying 5.0 innings, allowing three hits and one run with six strikeouts. Georgia Tech starter Jackson Finley (1-2) suffered the loss, as he yielded five runs (four earned) on six hits in 5.2 innings pitched.

Blake Wright went 3-for-5 with a homer, double, four RBIs and two runs to lead Clemson's 14-hit attack. Cooper Ingle went 3-for-5 with two doubles, three RBIs and three runs.

The Tigers scored the game's first run in the second inning on Wright's fielder's choice, then Wright lined a run-scoring double in the top of the fifth inning to double Clemson's lead. The Tigers doubled their lead again later in the frame on Ingle's two-out, two-run double.

After Georgia Tech scored a two-out run in the bottom of the fifth inning, Clemson scored seven runs, including five with two outs in the sixth inning to take a 12-1 lead. Wright blasted a two-run homer, his third of the year and first since opening day, then Ingle and Will Taylor hit two-out, run-scoring singles. Grice followed with a three-run homer.

In the eighth inning, Grice added a two-run homer, his second of the game and fifth of the season.

The Tigers travel to Columbia, S.C. to take on College of Charleston on Tuesday at 6 p.m. Clemson is the designated visiting team and occupies the first-base dugout.
Never miss the latest news from Clemson Sports Talk!
Join our free email list