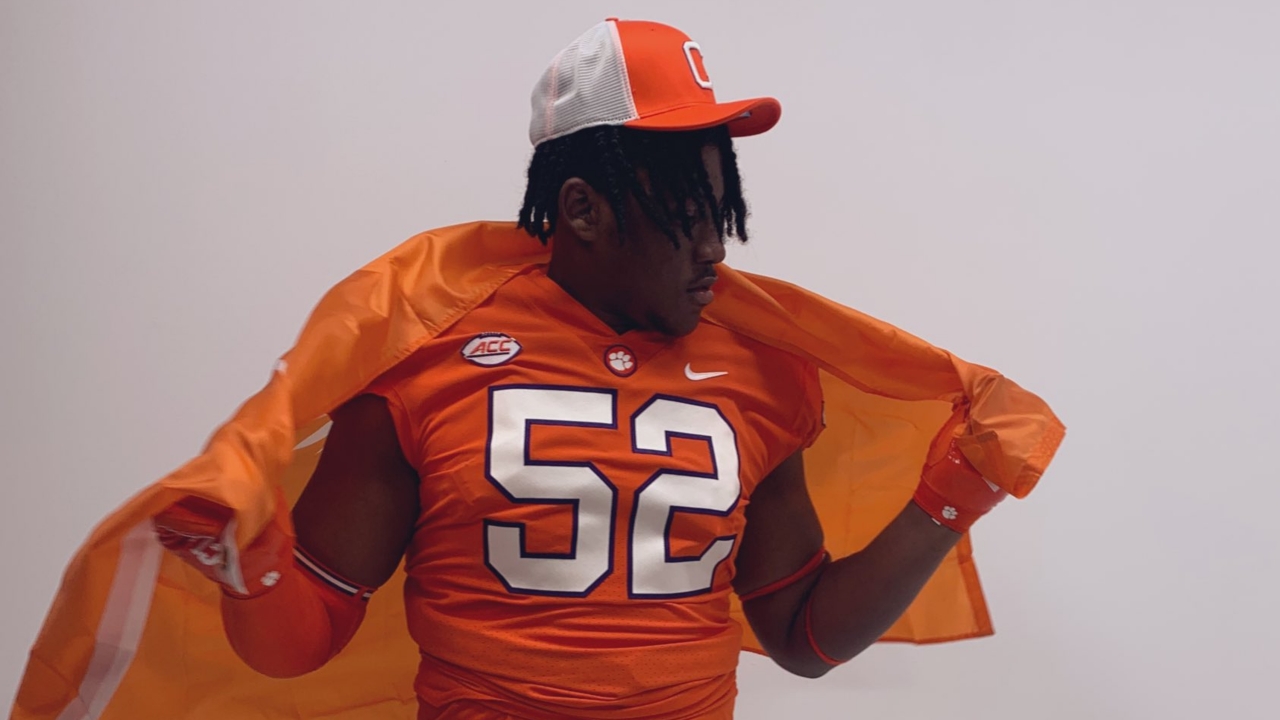 Clemson Football Recruiting
'They develop the freshmen' - top in-state recruits react to Clemson visits
---
Clemson hosted over a dozen notable national prospects over the weekend, including eight 2025 four-stars. The Tigers haven't extended an offer in the 2025 class yet, but likely will this spring.
Here's what some of the top in-state prospects told us following their weekend Clemson visits:
Amare Adams: five-star 2025 DL. 6'6, 250 pounds. Lake City – Lake City, SC.
Adams is the highest-ranked South Carolina native in the 2025 class and is close with defensive line coach Nick Eason on the Clemson staff.
"The vibe was like a real family. They were all about academics and the future after football."
What surprised him about Clemson: "They don't go get that many transfers; they develop the freshmen."
Marquise Henderson: four-star 2025 RB. 5'11, 172 pounds. Belton-Honea Path – Anderson, SC.
Henderson is close with CJ Spiller and the Clemson coaching staff. On the visit, he was surprised by how hard the players worked at practice and how well they were coached.
"Everything is literally about family there … What really impressed me about Clemson is how they're top in academics and on the field."
Tre Leonard: three-star 2025 RB. 5'11, 175 pounds. West Florence – Florence, SC.
Leonard enjoyed Clemson's straightforward approach to the recruiting process and NIL. He is closest with CJ Spiller and connected with Tajh Boyd on the visit.
"Everyone made me feel like they really care about me as a student and athlete," Leonard said. "It felt more like a big family vibe, and it all felt genuine. My family believes I would focus more on books and ball under their environment and coaching, and I agree."
Q&A with Brooks Horton: 2024 OT. 6'6, 315 pounds. Andrew Jackson High – Kershaw, SC.
1. What stood out to you on the visit?
"The coaching style I saw throughout the progression of the practice. The coaches were there to develop the players into champions, but more importantly, they influenced them to be better individuals."
2. What surprised you about Clemson?
"The tight-knit family atmosphere that was present throughout the campus. You always hear about the Clemson family, but it's hard to explain until you witness that firsthand. The fact that parents were there watching the players practice was something I'd never seen at my recruiting visits, but it really impressed me."
3. Which coaches are you closest with at Clemson?
"I'm the closest to Coach Caldwell. He's from a crosstown rival of my high school, and we have that connection. We know the same people and like to talk about those Friday Night Lights. He introduced me to Coach Austin, who is also from a crosstown rival of mine."
4. What impressed you most on your visit?
"What impressed me the most was definitely the staff and facilities. Since I was 10, I have attended the Dabo Swinney Football Camps, where we got a small glimpse of them, but to have seen it grow like it has the last seven years and to get an in-depth tour to see the trophies and rings showed me just how special that place is. The dining area, the weight room, the study areas, all of it was first class to support your growth as a student-athlete."
Never miss the latest news from Clemson Sports Talk!
Join our free email list