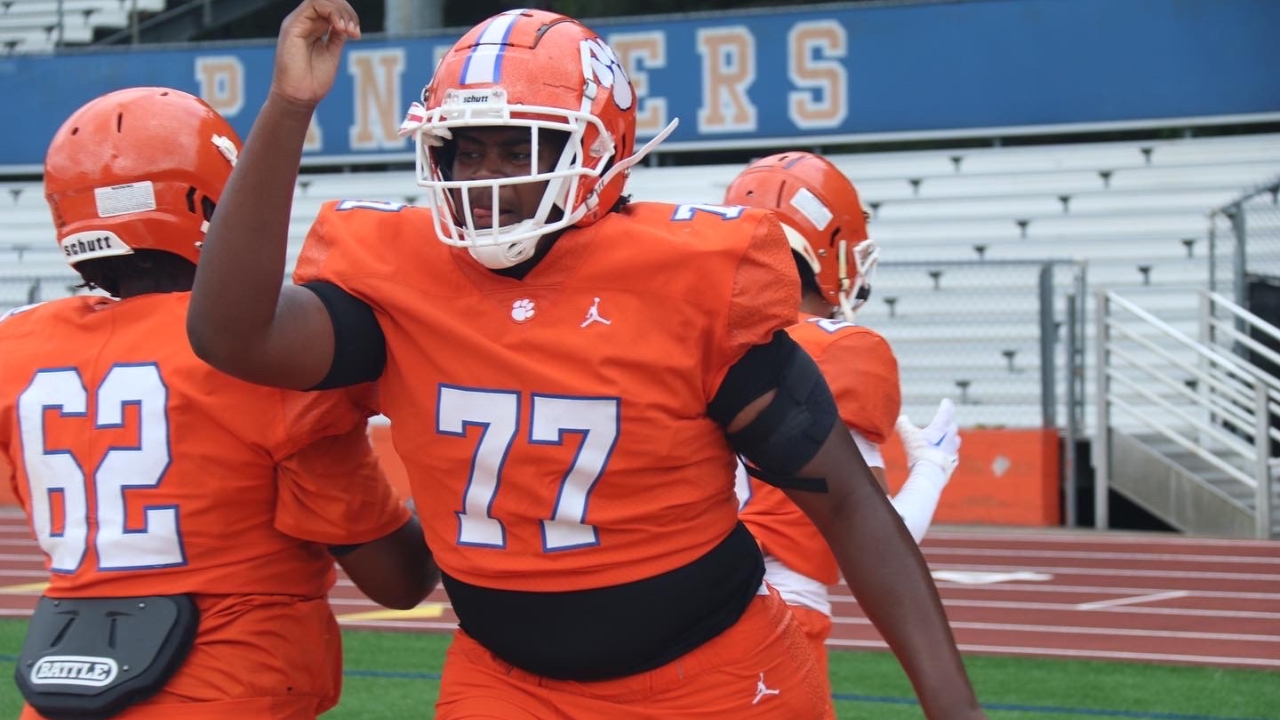 Photo by Luke Winstel
Clemson Football Recruiting
Four-star 2025 offensive lineman breaks down Clemson spring visit and the Tiger offense
---
Cortez Smith‍ is a four-star 2025 offensive lineman at Parkview High School (Ga.). He's a top-100 prospect in the 247Sports composite and has picked up offers this month from Texas, Miami, Ole Miss, and Mississippi State. He has started on varsity at Parkview since he was 13 years old and quickly earned a reputation as a "trench monster" in Georgia's highest classification.
Smith is a candidate to earn a Clemson offer this summer when the Tigers begin to extend their initial wave of offers to rising juniors. The four-star visited for the game against Louisiana Tech on September 17 and returned on April 4th for a spring visit. He plans to come back to Death Valley for camp this summer.
Spring visit to Clemson: "Man, they made everything special for our class. Everything just felt real special because coach, he made everything inclusive to our class. We got to take a photo shoot, he said the class of 2025 had never done that before. He said that's real special. So I felt connected."
What he likes about the offense: "I like their run scheme. And they have really good running backs that can get through the hole real fast, great explosion … Just straight downhill smash mouth football."
Recalling his visit to the Clemson vs. Louisiana Tech game in the fall: "They were tailgating five miles around everywhere. It took us like 30 minutes to get out, and we were parked far away."
His strengths: "I could get up in space and run at my size, and sometimes just regular pass protection. A lot of people can't just kick step. I can do everything well."
Relationships at Clemson: "I met a couple of people. My tour guide, he walked me around everywhere. He's majoring in marketing, which I want to major in. So, that's cool. He's talked me through all the stuff he had to do in marketing."
His summer plans: "I'm for sure going to Clemson, UGA, and Tennessee. I really just want to lay low, do all the camps I need to, go to colleges I want to see. Just see where I want to go for after college."
Never miss the latest news from Clemson Sports Talk!
Join our free email list