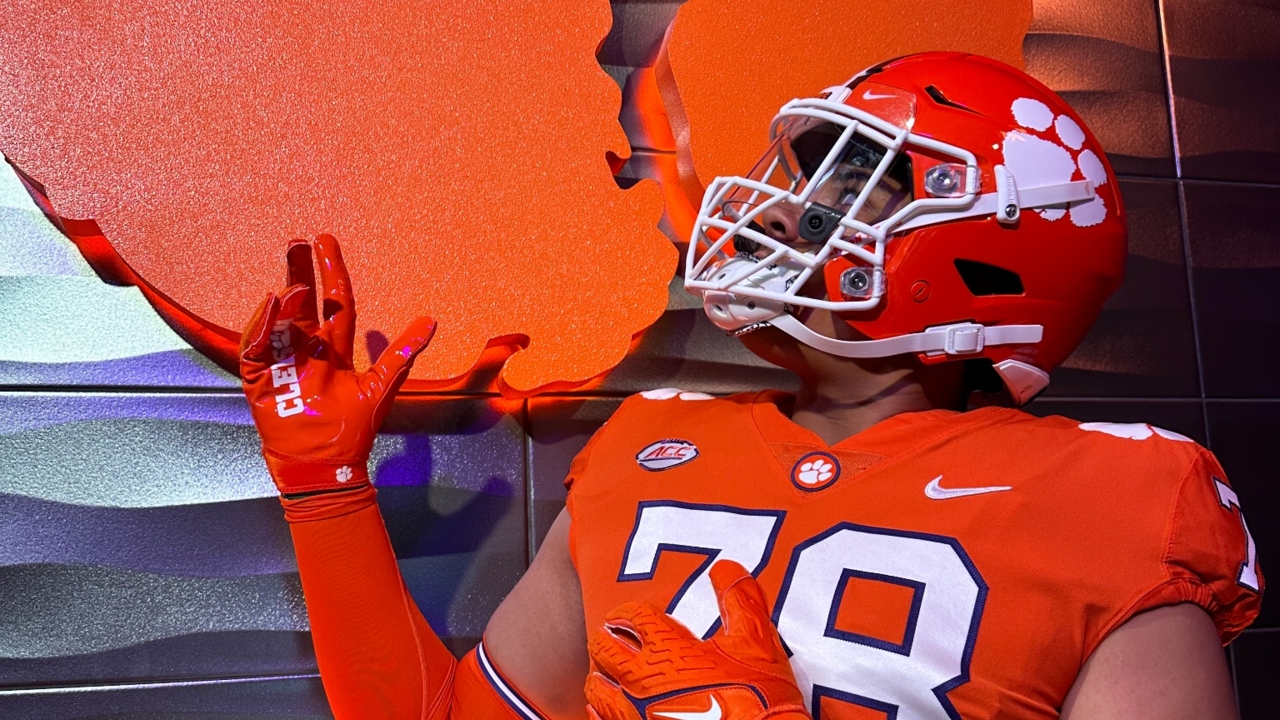 Clemson Football Recruiting
A dozen offers in a day, four-star running back Gideon Davidson, and an intriguing 2025 WR
---

---
Here we go… The Tigers kicked off their initial wave of 2025 offers at 1:12 p.m. today when they extended one to OL David Sanders‍, a North Carolina native. Sanders is a five-star prospect and a consensus top-three recruit in the class. It wasn't surprising that Clemson offered Sanders first- he's the top prospect on the board for programs nationwide.

1:39 p.m. Justin Hasenhuetl was the program's second offer in the class. He's a four-star, top-five offensive lineman in the 2025 class from Rabun Gap (Ga.).

1:53 p.m. Clemson's first quarterback offer went to George MacIntyre‍, a five-star Tennessee native. He visited Clemson earlier this spring and is part of a loaded group of quarterbacks stopping by Death Valley for camp this week.

2:02 p.m. Clemson offered Gideon Davidson‍, a four-star running back from Virginia - and CJ Spiller's first offer at the position in the 2025 class. He's a three-sport athlete and a top-70 prospect in the class.
Davidson told Clemson Sports Talk, "I was told to call at a certain time by my coach today. I'm at the beach, so my family was around me when I Facetimed with Coach Swinney and Coach Spiller. It was exciting for the whole family to hear Coach Swinney say I'm their first 2025 running back offer."
The Virginia native visited Clemson for the spring game in April and has built a relationship with the Tigers' running backs coach. Davidson says Spiller is a "humble person who has been there and done what I hope to do one day. I liked his competitive spirit yet calm under pressure coaching on the sidelines of the spring game. That's how I like to be in the game."
2:09 p.m. The Tigers offered four-star Jakaleb Faulk‍, the top linebacker in Alabama. The Tigers recruited his brother, Keldric, but failed to land him during the 2023 cycle.
Nighttime offers: 8:58 p.m. Na'eem Offord‍ (five-star CB), 9:06 p.m. Elijah Griffin‍ (five-star DL), 9:28 p.m. Chauncey Gooden‍ (four-star IOL), 9:33 p.m. Nate Roberts‍ (four-star TE) , 9:37 p.m. Brayden Jacobs (four-star OT), 9:47 p.m. Jourdin Crawford‍ (four-star DL), 11:05 p.m. Isaiah Campbell‍ (four-star DL).
#DeathValleyAfterDark: A whopping seven Clemson offers were posted after 8:58 p.m. last night, following a wave of five afternoon offers.
Positional breakdown: QB: 1, RB: 1, WR: 0, TE: 1, OL: 4, DL: 3, LB: 1, DB: 1.
Star power: The Tigers offered four five-star recruits and eight four-stars.
A 2025 receiver to watch: Jamauri Brice (Cartersville, Ga.) had a spectacular fall season, and his recruitment has blown up this spring. He's added eight offers in May, including Wisconsin and Ole Miss. We wouldn't be surprised if Clemson eventually jumped into the mix. Brice visited Clemson yesterday and told Clemson Sports Talk, "I love that place ... Most of all, I love the way they play and coach football. When you talk about dream schools, they definitely come to mind. Hopefully, one day I could be there."
Brice wasn't the only camp prospect mentioning Clemson was a dream school. 2026 defensive back recruit Syr Hunter (Gainesville, Ga.) - who visited Death Valley for a game in the fall - spoke highly of his return visit to Clemson.
"Coach Conn and Coach Reed were excited to see me and have me today … I have known Coach Reed since fourth grade. The history of their DBs and what it means to play DB at Clemson is major."
Note: I'll be at Clemson football camp tomorrow - be sure to follow live at clemsonsportstalk.com and on Twitter @lukewinstel for live updates.
Never miss the latest news from Clemson Sports Talk!
Join our free email list