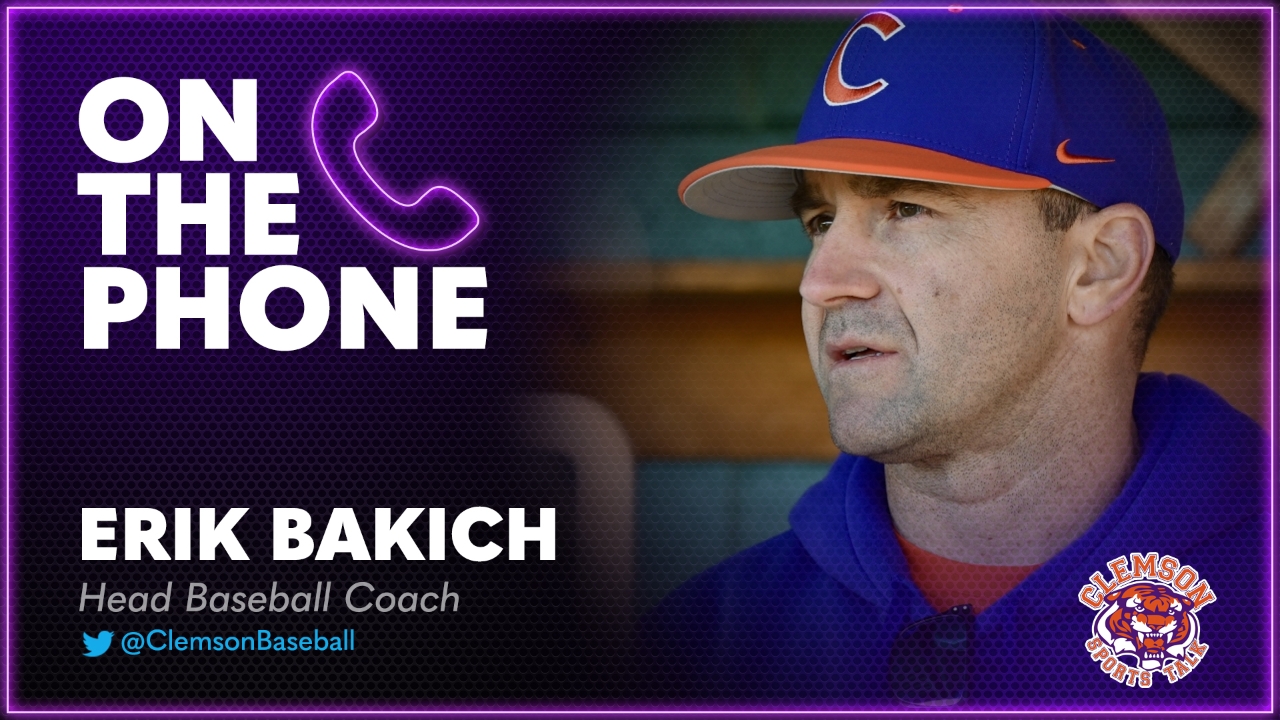 Clemson Baseball
Erik Bakich: 'Clemson's baseball standard is Omaha'
---

---
On the way the season ended:
"Well, you know, proud of the way we turned it around, very disappointed the way we didn't finish the regional. You know, we had every intention of continuing this hot streak all the way to Omaha-- and all of our guys had the full belief that that was exactly what was going to happen. I've said this before; it's the analogy of driving the car 100 miles an hour and slamming on the brakes. I'm sure I'll have a better perspective down the road, and we'll be able to reflect more positively on a successful season, but I just firmly believe that Clemson's baseball standard is Omaha. It always has been, it always will be, and any season that doesn't finish in Omaha is not the standard."
On what they've done this week:
"Well, we finished our exit meetings today (Wednesday), and we had a big team exit meeting a couple of days ago and then individual ones the last few days. I think the guys that they're either going off to play summer ball or kicking around to get more explosive and stronger and faster. Everybody's on a path for improvement and is laser-focused on growth and improvement to see how good they can get between right now and when we report back for our first team meeting."
On next season's projected roster:
"Most likely, we will lose Grice and Ingle-- which are two really, really significant contributors in our lineup this year, and Caden Grice and Cooper Ingle both what they brought to the table in a lot of areas, but especially looking to replace some of the offense that is going to be departing with them. Now we have a great nucleus returning-- we're excited about that, but we'll be hitting the portal hard for another left-handed hitter."
Never miss the latest news from Clemson Sports Talk!
Join our free email list