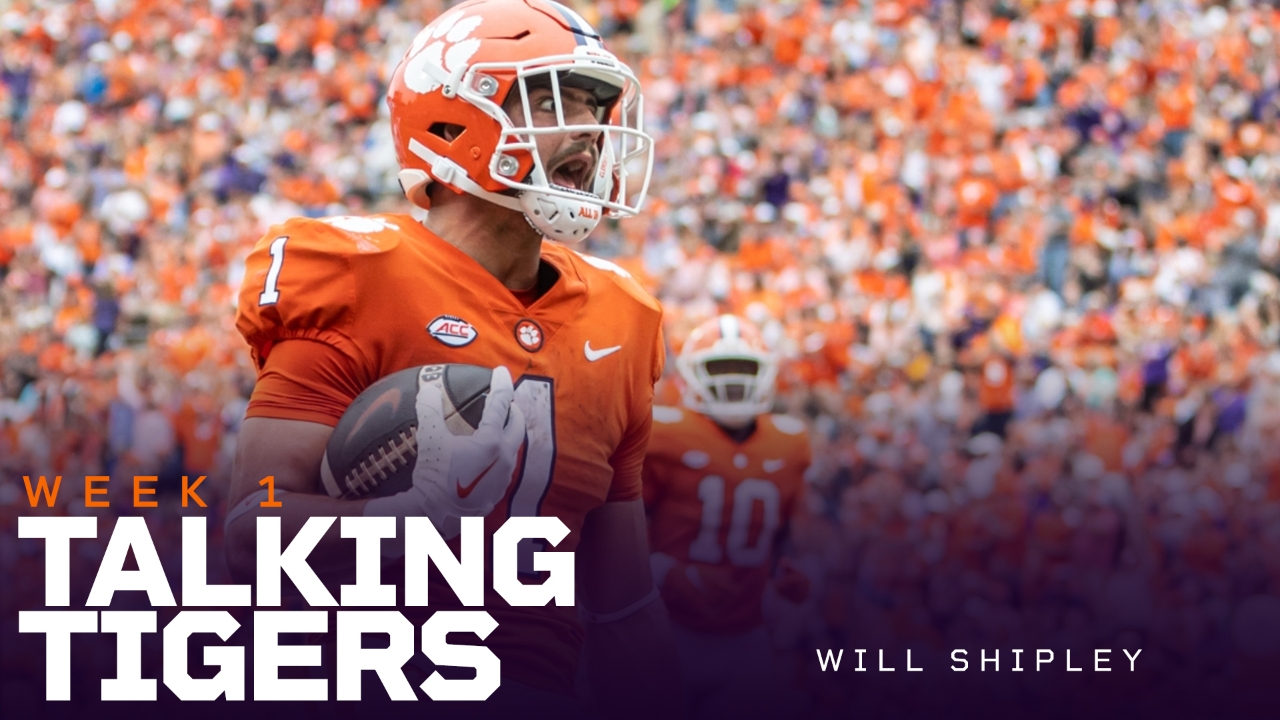 Clemson Football
Will Shipley says Clemson will 'give our all on Monday night' at Duke
---

---
On playing Monday night: "Excitement is at an all-time high. Anytime you get to start a season and compete against somebody else-- we've only been going good-on-good at Clemson, but to get out there and to see some other faces. To really go out there and do our thing. There's no holding back when you're playing somebody else. You don't want to cut Xavier Thomas or Barrett Carter, but when it's another uniform, there is no holding back."
On playing on Labor Day for a second consecutive year: "It's a great experience to have, especially having it two years in a row and knowing what the short week does to you. How you have to prepare for it. I think the coaching staff has done a great job of prefacing Charleston Southern while also getting us ready for Duke. Going into it, we've definitely got experience as a football team. We are going to give our all on Monday night."
On managing his energy: "There is a science to it being as emotional as I am. I wear everything on my sleeve. Just having that experience that I have, it being my third year. Understanding the energy and exertion it takes to play at the best of my ability. Just going into it and taking those other games as learning opportunities. There's always something that you can learn from, whether it's personnel problems, or someone not knowing the situation. I think shifting my focus to that and trying to take my mind off the game will be good for me."
On watching a game like FSU vs. LSU this weekend: "I think every team that plays, we will definitely check them out. Florida State, I know they've got LSU on Sunday. That's a great game to catch. I think we will definitely have our eyes on. Any pre-scouting you can get is useful down the road."
---
Are you a die-hard Clemson Tigers fan? Are you constantly searching for the latest news, updates, and analysis on your favorite team? Look no further than ClemsonSportsTalk.com! With our comprehensive coverage, exclusive interviews, and in-depth articles, we bring you all the inside information you need to stay on top of the game. And here's the best part: for a limited time, you can start your membership for just $1.00! That's right, gain access to our premium content, join our vibrant community of fellow fans. Don't miss out on this amazing offer—sign up today and become a true Clemson insider at ClemsonSportsTalk.com!
JUST ARRIVED! : Clemson Tigers Nike Unisex Zoom Pegasus 40 Shoe
Never miss the latest news from Clemson Sports Talk!
Join our free email list