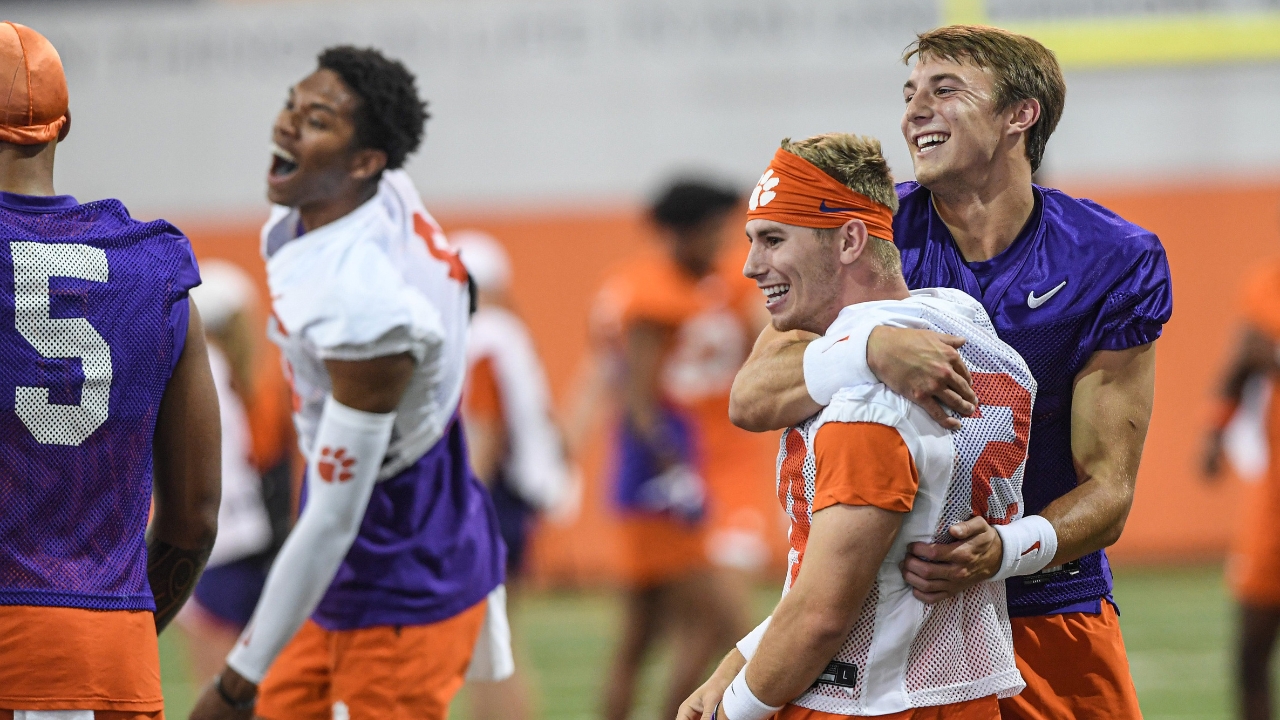 Photo by © Ken Ruinard / staff / USA TODAY NETWORK
Clemson Football
Hamp Greene on his No. 1 ESPN highlight play, 'The Lord blessed me with a pretty fun play'
---

---
On his one-hand 12-yard reception being featured on ESPN as Monday's No. 1 play on "SportsCenter's Top 10": "It was pretty surreal. A lot of fun. It's cool just to almost kind of see all of your hard work and labor come to fruition and it was cool just to get to celebrate with my teammates, There's a lot of fun enjoying that moment. And that opportunity, obviously being present with the generosity of Coach Swinney. So a lot of fun just to even have the opportunity. I tried to make the most of it and the Lord blessed me with a pretty fun play."
On what that reception can do for his confidence: "I feel I've always had that confidence. I feel it was more confirmation of my abilities. I've definitely put the work in. My receivers coach after the game asked me that same question. Why are you confident in yourself?
"I've put the work in and as well as my teammates. So when you and your teammates put in that work together, and all the blood, sweat, and tears in -- plays like that are ultimately just going to happen. But for sure it definitely boosts my confidence."
On finding out he was going on scholarship: I actually had no idea. So fall camp was coming to a close and coach Swinney had called up practice at the end and mentioned a few people getting on scholarship. In my mind, I've done what I could do. I've emptied the tank and tried to maximize all the opportunities that I had and whether I got on scholarship or not, that's not really something that would define the amount of work that I've put in. But it's definitely something that's just almost like a cherry on top.
On celebrating the catch with teammates: "It's one of those things that I guess you're kind of in shock per se, but also when I made that play, I'm seeing the formation and I'm ready to play the next play. I want to enjoy the moment. But at the same time, I'm ready to keep going. I was getting in my stance ready for the next play, but seeing a lot of my teammates celebrate me was just one of the coolest things. That's one thing I feel you can almost kind of see about the culture here at Clemson. It's such a family thing that when one person makes a play, we all make a play. Maybe, I was the one that made a play, but in my mind, we just made a play and let's go down and score."
Never miss the latest news from Clemson Sports Talk!
Join our free email list