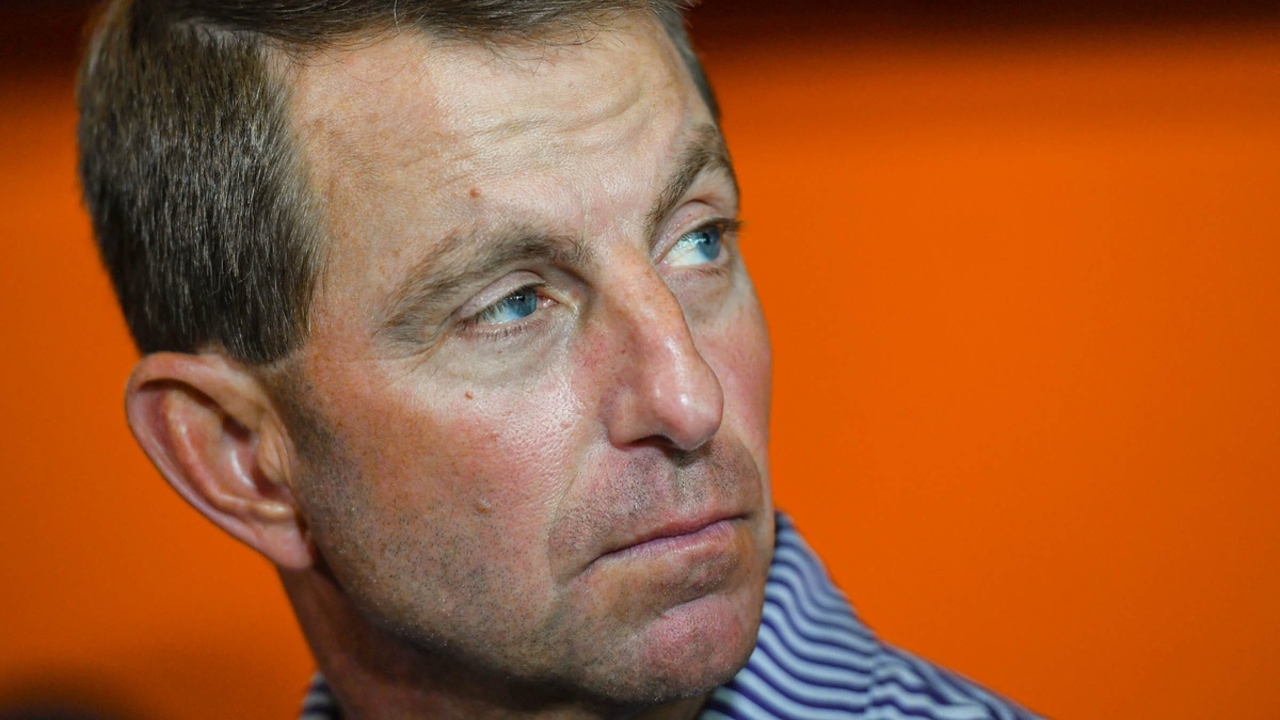 Clemson Football
Swinney on facing No. 4 FSU: 'Elite football players create problems'
---

---
ClemsonSportsTalk.com is owned by a proud 2002 Clemson graduate, Lawton Swann. Join now and get an unbeatable deal - THREE months for just $1! Don't miss out on this exclusive offer!! #TigersSupportingTigers
Catch a few unedited notes and quotes from Dabo Swinney's time with the media yesterday. If you like our style of coverage, consider subscribing!
Opening Statements: "This is a really good football team coming into the Valley this week. Excited to be back at home. Hard to believe this is our third home game already. Two great programs in a rivalry game, early in the season. This is Clemson-Florida State at its best-- for sure. This is a great football team we are getting ready to play. Mike's done a great job."
On FSU being ranked No. 4 and Clemson being unranked: "We aren't worried about the ranking stuff. We've played three ball games. We lost the opener on the road, and they are undefeated. That's just where we are. They don't give trophies out after three games. You've got to play the season out. There are a lot of teams that are ranked now that will not be ranked when the season is over. It's a long season. None of that stuff matters."
Swinney says Jordan Travis is a great football player, but "he's a great kid," and his "character shines through him in every aspect of his life."
On adding kicker Jonathan Weitz: "Yeah. How about that? Ya'll get more intel than I get. Ya'll usually know before I know. Ya'll ask me all these questions, and ya'll already know the answers before you ask them. Ya'll probably already know who's playing and who's not playing, but it's fun to come in here and go through the process anyway. I would miss ya'll if we didn't get to do this."
On Florida State's Wideouts: "Well, it's not just having big wide receivers. It's the totality of their package of what they do. They are physical up front. It's all built through trying to stay on schedule on first down through the run game. A lot of RPOs off the counter-scheme, and that's what creates problems. You can't just say, 'We are going to stop this great receiver over here,' because they've got a great running back. They are explosive in the run and the pass. They create one-on-one matchups. No. 14 is a giant. He's got a humongous catch radius. No. 4 is a big, strong, dynamic player. Strong hands. Strong runner. Fast. Elite football players create problems."
On the status of Andrew Mukuba and Walker Parks: "We're hopeful. They're with us and working. Still say, 'day to day,' we'll see."
On FSU using the transfer portal: "It's not different than any recruiting process. Just cause you evaluate them and like them don't mean they are going to like you. It's not like you want a nice pair of shoes, and you go get'em. The shoes have to want to go on your feet. It's a two-way street. They've done a nice job recruiting and identifying some needs that they've had."
Never miss the latest news from Clemson Sports Talk!
Join our free email list
SPONSORED BY