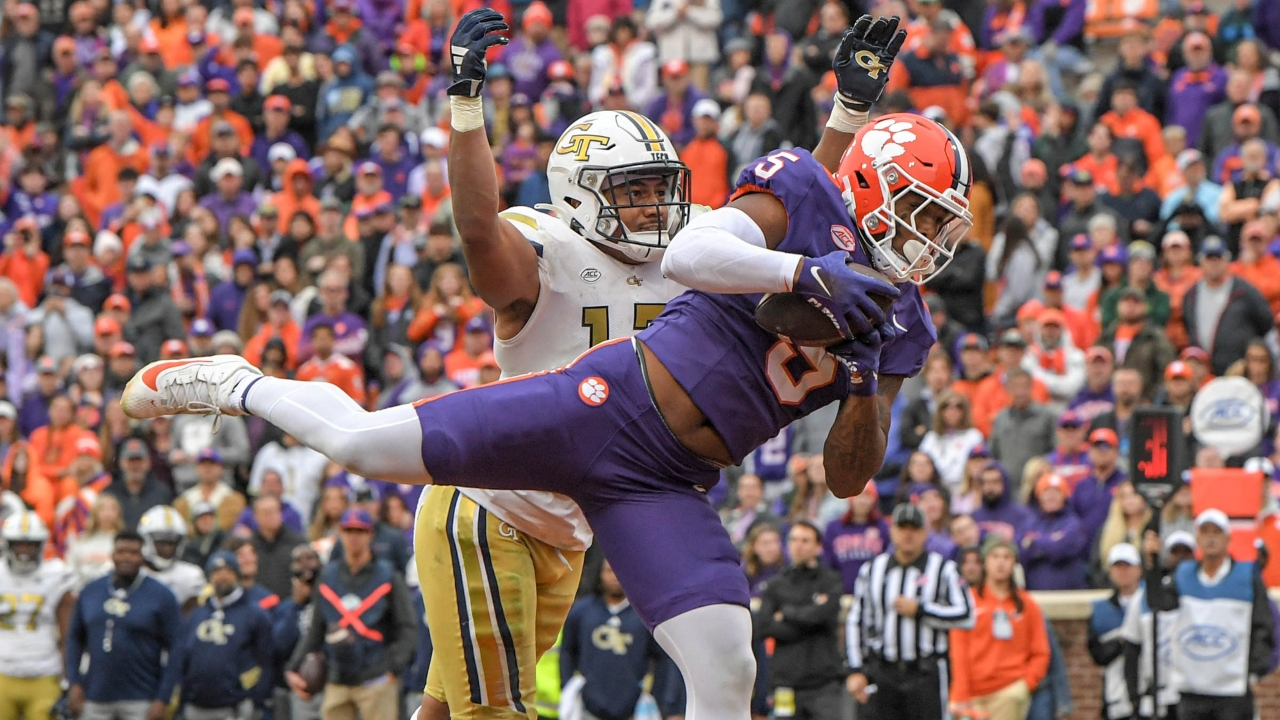 Photo by © Ken Ruinard / staff / USA TODAY NETWORK
Clemson Football
TE Josh Sapp is 'ready', Needs to put 'people in the dirt' to replace Sage Ennis
---
On having to step up on Saturday after Sage Ennis went down with a knee injury and assuming his role for the last part of the season: "They've been helping prepare me, coaches as well as Sage and Jake [Briningstool], this whole season. So, I know I'm ready, just watching and learning from them. They really helped me in a lot of ways."
On replacing the toughest aspect Ennis brought to the tight end position: "The main thing Sage brought was really being physical just coming in on those blocks putting people in dirt. So, I know I have to step up and replace those footsteps and bring the same physicality and just putting people in the dirt."
On being a tight end even though his father, Patrick Sapp, lettered at quarterback before finishing his career as a linebacker: "I played everything growing up in high school. I started out playing quarterback, defensive end, linebacker and then I moved to wide receiver and tight end (kind of the h-back position). It just came to me. I took it seriously, worked on the blocking part, route running, and took advantage of it."
On tight end blocking: "The best way I can say it, you just gotta bring it because those defensive guys are trying to hit you as well. So you have to bring it to them that's what Coach Rich [Kyle Richardson] always tells us – in that tight end room – be the most physical, knowledgeable man out there on the field."
On freshman tight end Olsen Patt-Henry: "He's just a working man. The hold tight end room -- we just work. We lift each other up and help each other out the best way we can. He's definitely a grinder. He works and stays to watch the film. He's a good player."
Never miss the latest news from Clemson Sports Talk!
Join our free email list