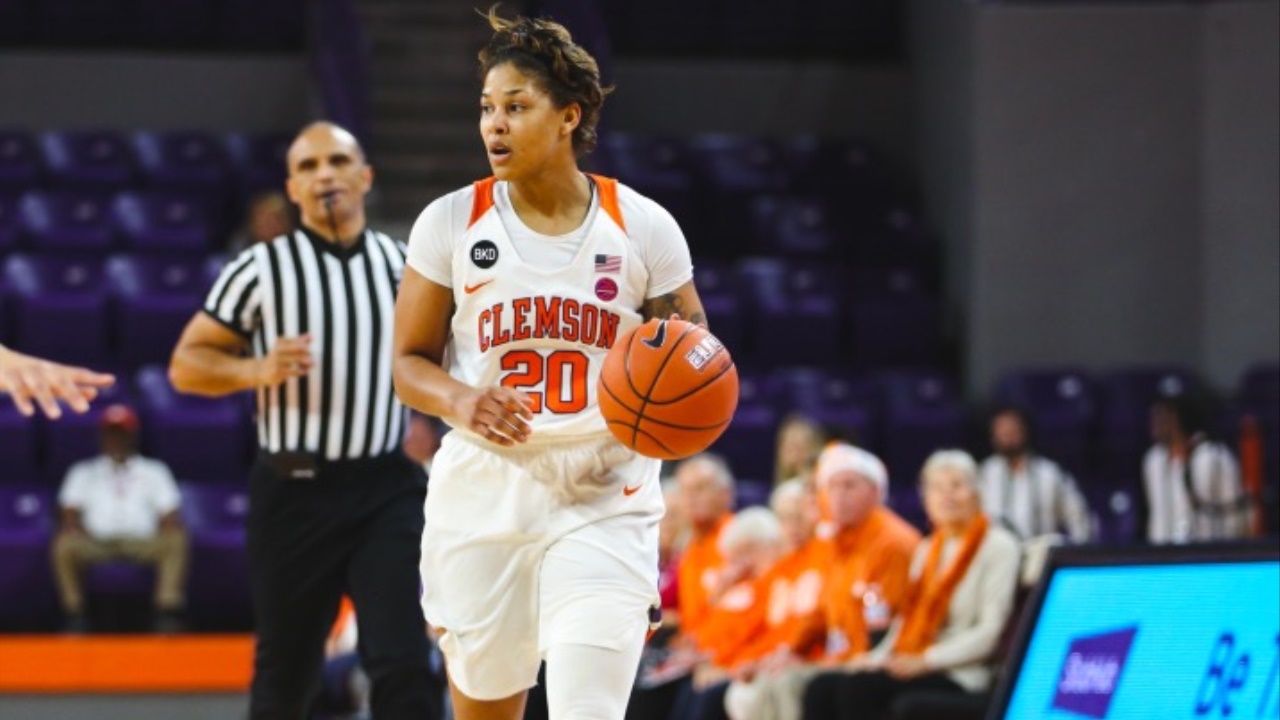 Clemson Women's Basketball
Clemson's Historic Season Comes to an End in the NCAA Tournament
---

---
STARKVILLE, Miss. — The Clemson Tigers' (20-13) historic season came to an end on Sunday as the Tigers fell, 85-61, to the No. 1 seed Mississippi State Bulldogs (32-2) in the second round of the NCAA Tournament.
The Tigers held their own against the Bulldogs, scoring 38 points in the paint and hauling in 29 rebounds. Clemson shot 41 percent from the floor and forced 17 Mississippi State turnovers by way of their defensive intensity. With 16 points bench points, Clemson manufactured a balanced scoring attack as seven different players scored for the Tigers.
Four different Tigers scored in double figures on the evening including seniors Aliyah Collier, Danielle Edwards and Simone Westbrook. Edwards tabbed 14 points and went 2-of-4 from beyond the arc, eclipsing the 100-career mark for made threes. Power forward Kobi Thornton scored 12 points for Clemson and was the Tigers' leading rebounder with eight boards.
Clemson scored the first points of the contest on a Westbrook jumper, but Mississippi State controlled the pace of the game for the rest of the contest. The Bulldogs led by 13 at the end of the first quarter and sported a 41-22 lead at halftime. The Tigers fought to the end, manufacturing an 8-0 run late in the third quarter to cut their deficit to 13 at the 1:05 mark. Clemson outscored the Bulldogs 24-21 in the third but could not keep the momentum rolling to produce a comeback.
The Tigers wrapped up an incredible season on Sunday, reaching the 20-win plateau for the first time since 2001. Playing in the second round of the NCAA Tournament, Clemson matched their best postseason run since the 2000-01 season when it also reached the second round.
Game Notes:
Senior Aliyah Collier hauled in four rebounds, finishing in 10th in program history for career rebounds (678)…The Tigers matched their best postseason run since 2000-01 (lost in the round of 32)…With 1274 career points, Danielle Edwards finishes her career in 14th in program history in scoring…Junior Kobi Thornton tallied a season-high four blocks in the contest.
Never miss the latest news from Clemson Sports Talk!
Join our free email list