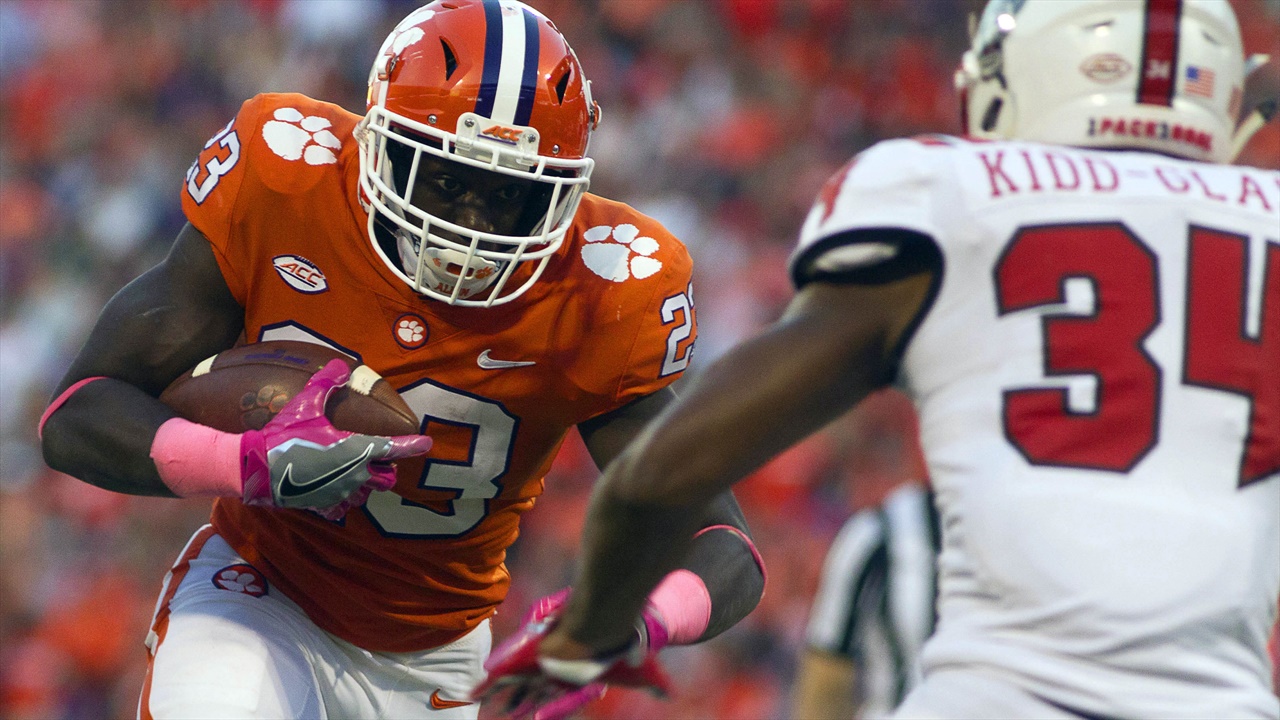 Clemson Football
Home Cooking: Clemson prepares to defend Death Valley
---
---
Dabo Swinney has always been quick to remind fans and media members that every week the upcoming game becomes "the most important" on the schedule and if you don't think it's important then, "lose it."
Swinney's mantra was almost funny at one time, but looking back at the rollercoaster ride Tiger fans went through under Tommy Bowden, and it's easy to see how a paradigm shift has helped propel Clemson to the top of college football.
Dating back to Florida State's 51-14 throttling over Clemson on October 19, 2013, the Tigers have put up an incredible 36-1 record in Death Valley.
Dating back to Florida State's 51-14 throttling over Clemson on October 19, 2013, the Tigers have put up an incredible 36-1 record in Death Valley. That loss came at the hands of Pitt, 43-42, on a game-winning field goal by Chris Blewitt from 48 yards.
That night, Clemson didn't do themselves any favors. Even though Deshaun Watson was 52 of 70 for 580 yards with three touchdowns, his three interceptions left the door open for the Panthers. Especially one in the shadows of the endzone on a drive that seemed destined to end with points for the Tigers.
Brent Venables' defense also struggled that evening as Pitt took advantage of Clemson with the shovel pass. In fact, every team on the schedule after that loss tried to run the shovel pass and it was clear that Clemson was prepared for it.
Even still, in that loss, the Tigers had the ball up by two with less than a minute remaining, but they turned the ball over on downs at Pitt's 36-yard line. Nathan Peterman moved the Panthers 34 yards over the next six plays giving Blewitt an opportunity that he cashed in as time ticked off the clock.
That's how close Clemson fans are to not witnessing a home loss in nearly six years.
Unbelievable.
Here are the games (in order) that we think could give the Tigers the most trouble as they defend the turf in Death Valley this season.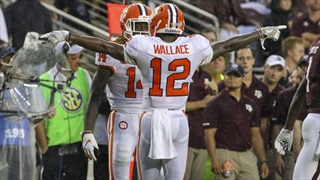 © John Glaser-USA TODAY Sports
Texas A&M (Sept. 7)
The only team outside of Syracuse that made the Tigers sweat in 2018 were Jimbo Fisher's Aggies. Yes, South Carolina racked up statistics and points, but in the end the Tigers one by twenty-one points, 56-35-- hardly a "tight one."
Aggie quarterback Kellen Mond torched Clemson's secondary in the second half, throwing for three touchdowns and almost brought the Aggies back late in the game. If not for two great plays by K'Von Wallace perhaps Clemson doesn't escape College Station with a two-point win, 28-26, in front of 104,794 fans.
Could the same thing happen in 2019?
Clemson's secondary will have some bumps in the road replacing Trayvon Mullen, but there is also plenty of experience returning. Tanner Muse has improved, and when he plays with discipline, he's a great asset to the backend of the defense.
Cornerback A.J.Terrell has lockdown abilities and should take a step forward in Mullen's absence. Wallace returns along with Nolan Turner, Denzel Johnson and a handful of talented sophomores and freshmen should see the field frequently.
After Clemson's 30-3 throttling of Notre Dame, Venables told his unit that the outsiders thought the success of the team came in spite of the secondary, but those people were wrong and that it was "because of the secondary," that the Tigers were returning to the championship game.
The Tigers handled Ian Book, who led the nation in completion percentage entering the Cotton Bowl, holding him to 17 of 34 for 160 yards. Also, Turner added a late-game pick in the semifinal matchup to seal the deal.
In the national championship, Clemson forced Tua Tagovailoa into two key interceptions. The first, on the third Alabama play of the game, was returned 44-yards by Terrell-- setting the tone for the Tigers' 44-16 win.
As for the Aggies, they also get back wide receiver Kendrick Rogers, who had 120 yards receiving against the Tigers last year.
From A&M's perspective, playing at home was a significant advantage, and like last year we expect that to help the Tigers this time around. Death Valley should be rocking for the 3:30 p.m. contest.
© Stew Milne-USA TODAY Sports
Boston College (Oct. 26)
Last year, in cold weather conditions, Clemson came away with a 27-7 win against Boston College in front of a primetime audience by playing tough, hard-nosed defense.
Junior running back A.J. Dillon returns for the Eagles and is one of the nation's top backs. Dillon was named Preseason All-ACC by Phil Steele, but he's yet to have a breakout game against the Tigers. Last season Dillion's ankle was a problem and if he can stay healthy Steve Addazio's club has an opportunity to shorten the game.
Two of BC's returning linebackers are on Phil Steele's All-ACC team. Junior Max Richardson, was third on the team with 76 tackles last season and sophomore Isaiah McDuffie, who finished second with 85 tackles last year give the Eagles just what they love on defense- grit and determination.
This game is sandwiched in between Louisville and Wofford, and while we would hesitate to label it a "trap game," given what Boston College brings to the table with the run game and their toughness up front, they could press the Tigers at times.
© Melina Myers-USA TODAY Sports
Florida State (Oct. 12)
It just doesn't feel right putting FSU this low on the list, but the fact remains that they are a shell of what they were only a few short seasons ago. It's almost hard to believe that the Seminoles played in the initial College Football Playoff in the 2014 season.
Jimbo Fisher left some issues behind in Tallahassee, but the cupboard isn't bare. The Noles have recruited as well as anyone in recent years, but last season was a monumental disaster for Willie Taggart.
This spring, Kendall Briles was brought in to run the offense, and while we don't like it from a PR standpoint, it should spice up a rather lackluster Seminole offense. FSU's defense has always been talented, and junior defensive tackle Marvin Wilson and linebacker Dontavius Jackson are a handful every Saturday.
Things can only go up from here in Tallahassee, and the 'Noles should be much improved in 2019, but the key will be keeping the quarterback upright and fixing a defense that was abnormally abysmal in 2018 which allowed 416.3 yards per game.
The Tigers hammered FSU 59-10 in Doak-Campbell Stadium last season, paying back the Noles for several blowouts through the years. The 49-point margin of victory tied for the worst loss in Florida State's history and set a new record for their worst loss at home.
As for this season, Clemson will enter the game off an open date and riding a four-game winning streak in the series. The Tigers have also won seven out of eight against FSU in Death Valley dating back to 2003. Swinney's club is the first ACC team to beat the Seminoles four consecutive times, and on October 12, they should become the first to beat Florida State five straight times.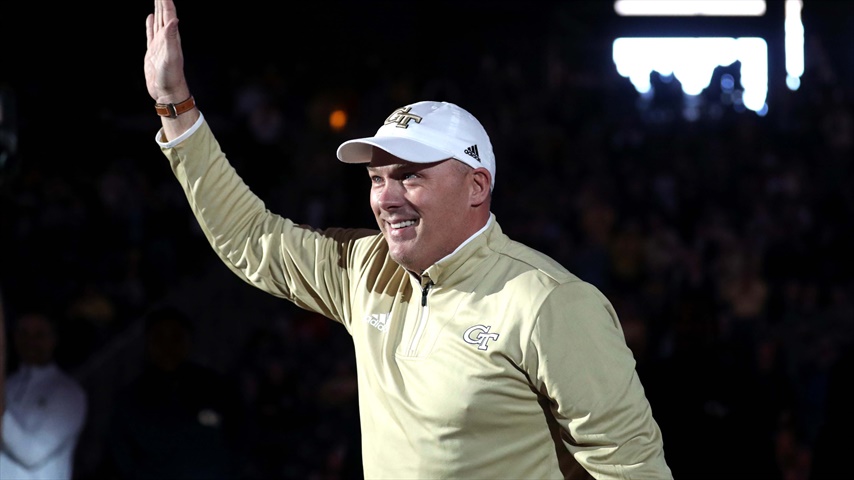 © Jason Getz-USA TODAY Sports
Georgia Tech (Aug. 29)
Clemson's opener against Georgia Tech snaps a six-year stretch in which the Tigers opened ACC play on the road. The Thursday night game against Georgia Tech will be the fifth (1998, 2002, 2006, 2013) Thursday game in Memorial Stadium history.
Last season, Clemson got the best of Georgia Tech, 49-21, but with Paul Johnson gone, there will be a brand new look for the Yellow Jacket offense. Geoff Collins comes in from Temple, where he went 15-10 in two years in the city of Brotherly Love.
Tech won't be running the triple option anymore, and based on their spring game, it appears the Yellow Jackets are quickly moving to the more modern spread offense. The biggest issue for Tech this season will be personnel. Quarterback Lucas Johnson looks like he will be the quarterback and there is no doubt that Collins has some work today on the recruiting trail to get the Jackets where he wants them to be on offense.
This game is the season opener for both teams, meaning there is plenty of time to prepare. That would seem to be a significant advantage for the Yellow Jackets as there is plenty of film on Clemson, but very little on what Collins' squad will do to open his tenure. Those unknowns, plus first-game jitters could present a challenge for the Tigers.
Never miss the latest news from Clemson Sports Talk!
Join our free email list