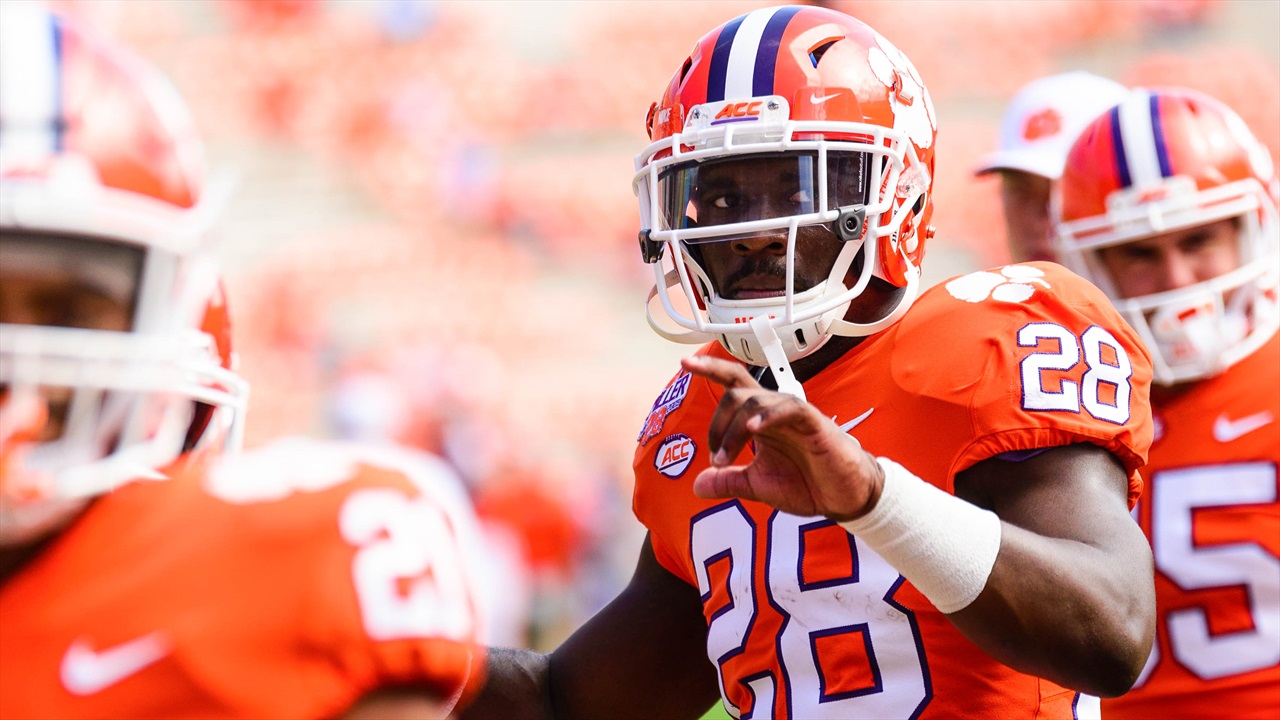 Clemson Football
Closing the book on Tavien Feaster
---

---
This writer has been trying to wrap his head around the topic for the last 24 hours: Tavien Feaster transferring to Clemson's archrival. Some keyboard warriors have had other immediate reactions.
To be fair, it's best we look at it from both sides of the coin.
If you're a Clemson fan, you're probably pissed. Not at the fact that Feaster is transferring, just the final destination. It's not every day you see a player of Feaster's caliber jump ship - especially for your biggest rival.
This is an upgrade for a South Carolina team that will take everything it can get as far as its battle with Clemson is concerned. Like it or not, Feaster will make that offense and backfield better. The Gamecocks were ranked No. 91 in rushing offense in 2018. Clemson finished No. 10 in the same category.
The Tigers are losing their "alpha" in their running back room, and the Gamecocks are gaining something they've never had: a player with national championship experience.
We remember the hassle it took for Clemson's coaching staff to snag the No. 1 all-purpose running back in 2016. They allowed Feaster to wear No. 28, bringing Clemson legend C.J. Spiller's jersey out of retirement. To see Feaster not finish his career at Clemson and wearing a different number for the rival could seem disrespectful to many (Lawton will have more on this later on).
There are plenty of reasons not limited to the ones above as to why some Clemson fans could be so upset about the transfer. It boils down to rivals not wanting one to get a leg up on the other. To see a player that has done so much for your program, wearing that No. 28 and winning two titles, leave that way could make fans cringe.
Feaster's new jersey number will be No. 4, the number he wore when he first played football in middle school. It will signify a fresh start.
Feaster probably wants to be the guy in an offense that could use one - not one that already has one.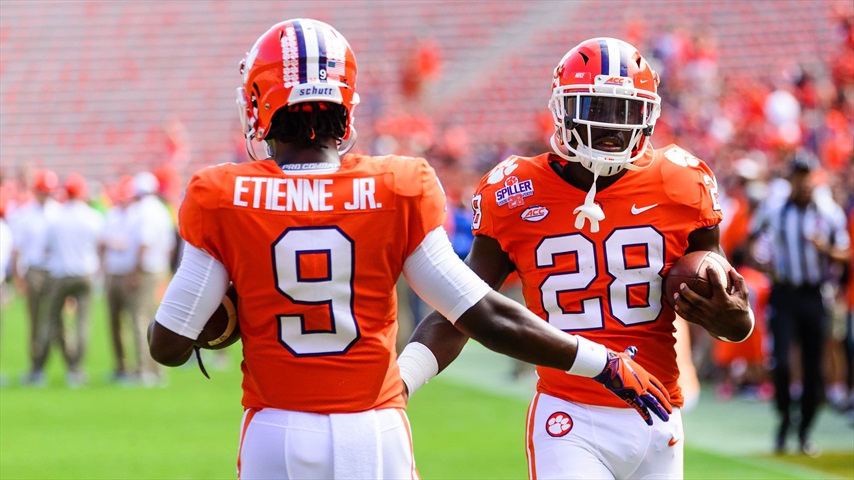 Clemson Sports Talk
In 2017, Feaster got 107 carries in what was his most productive season at Clemson. Then, Travis Etienne burst onto the scene, and in return, Feaster saw his number of carries drop to 78 in 2018.
Etienne is a Heisman contender this season, and Lyn-J Dixon has proven that he will only get more carries as a true sophomore. Feaster would have been battling it out with Dixon for the second-string slot - not with Etienne. To want the absolute most out of your final year of eligibility is nothing new. Just look at Kelly Bryant's transfer to Missouri.
From a production standpoint, the move makes sense. Although, in our opinion, being No. 2 at Clemson wouldn't have propelled his NFL chances any more than being No. 1 at any of the other options Feaster was considering.
The most challenging part of this decision will be Feaster having to adjust to the incredibly different culture in that locker room.
Two years ago, following Clemson win over South Carolina in Columbia, Feaster mentioned culture when he was asked about Gamecock fans who threw water bottles at Clemson's players before the game.
"Nah, I wasn't surprised," Feaster said. "It is what it is, two different cultures."
He'll also be stepping on a few toes as he steps foot inside the running back room. When Feaster arrives on South Carolina's campus in August, he will have to battle it out with three seniors who have been with Will Muschamp since he got to the program. Rico Dowdle, A.J. Turner, and Caleb Kinlaw probably wouldn't be too pleased with their head coach if Feaster came in immediately and took control.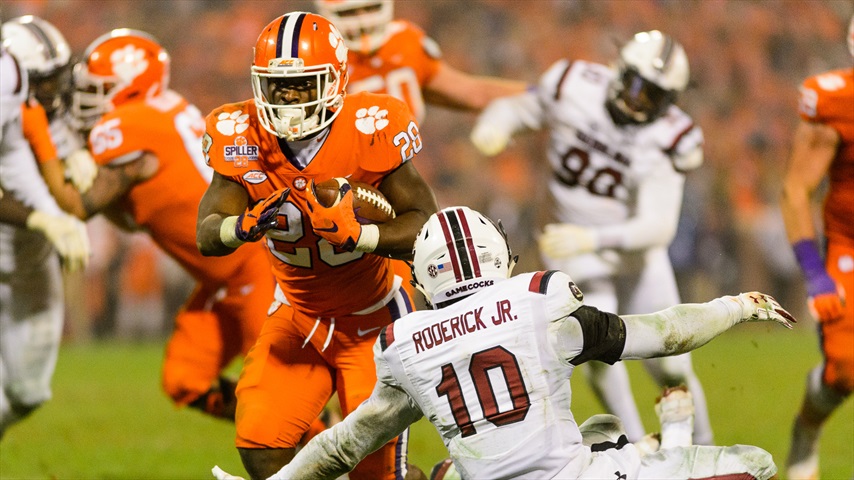 Clemson Sports Talk
One of Dabo Swinney's main goals is to get his players to graduation day, not just Draft day. Feaster will walk away from Clemson with 1,330 yards rushing on 222 carries (six yards per carry), 16 total touchdowns, and a couple of national championship rings. Feaster will also walk away with a Clemson degree in hand, and nobody can take that away from him no matter where he chose to play his last remaining year of eligibility.
With that degree, Feaster could have done whatever he wanted. It was his decision to make, not anyone else's.
Sure, this may sting Clemson fans out there, but will this move ultimately prevent Clemson from contending for a third national championship in four years? No. Will the addition of Feaster propel South Carolina into the conversation to win its division? Probably not.
Do Clemson's players and coaching staff support Feaster's move? Yes.
If you are a Clemson fan and can support his decision as the team does, so be it. If not, that's fine too. Agree to disagree, but step away from the keyboard.
Because the book on Tavien Feaster's time with Clemson has closed.
Well, until Nov. 30.
Never miss the latest news from Clemson Sports Talk!
Join our free email list