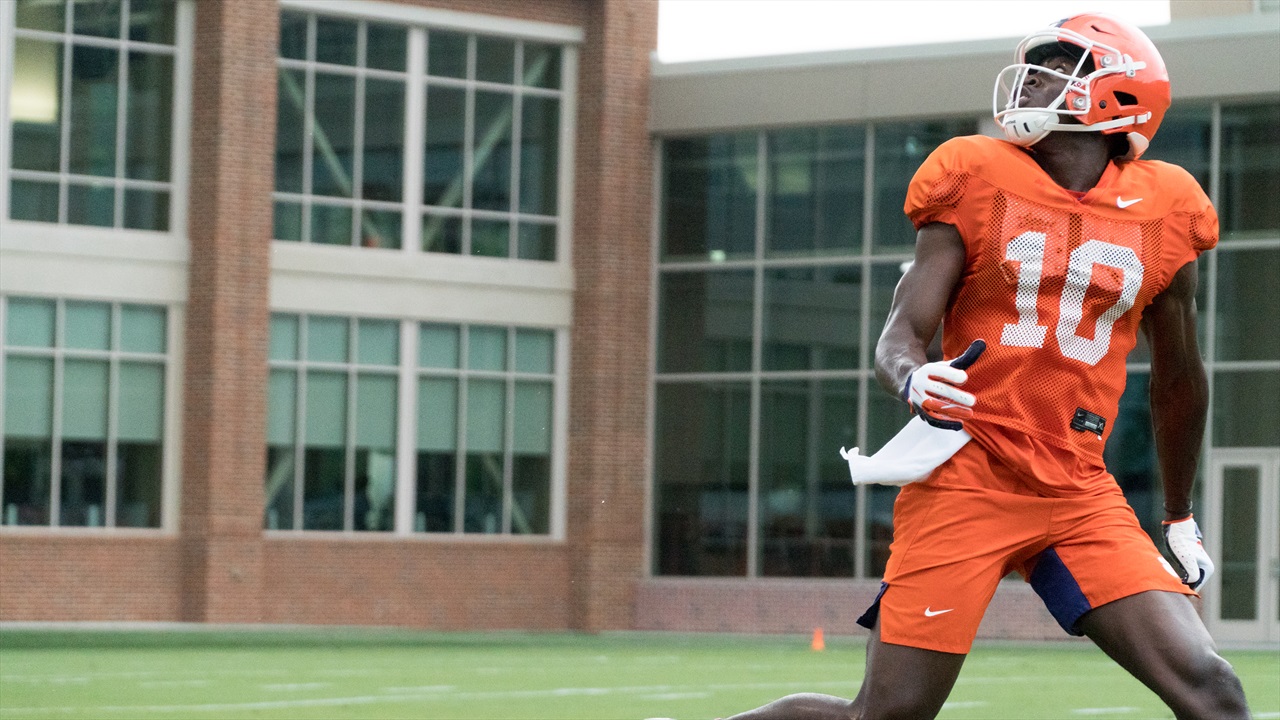 Clemson Football
Ngata-be kidding me: Clemson's next great receiver is nothing like Dabo Swinney has seen
---
Feel the difference - The best user experience on mobile devices or personal computers. Avoid clickbait and sites bloated with advertising! Join us today for just $1 or get a full year for $63.17.
---
It took a bit of time for Justyn Ross to burst onto the scene as a star on Clemson's offense.
Not a lot of time. But still, some time.
As the 2018 season concluded, the true freshman became a household name with his lethal Playoff performance. Many now believe he is the best weapon on the perimeter for an offense that is bringing a gun to a knife fight.
Ross, obviously, is special. Just like Tee Higgins was before him, and Deon Cain was before Higgins, and Mike Williams before Cain, and Sammy Watkins before- you get where this is going.
The Tigers have had plenty to boast about in the last decade considering the stockpile of talent at wide receiver that has come through campus. Ross was simply the next great one.
And who were we to think that trend was just going to stop there? Because Clemson may have found its next great one - and he hasn't even played a down yet.
Joseph Ngata, the five-star freshman from Folsom, Calif., has already made a name for himself this August camp. Standing at 6-foot-4, he's hard to miss. During the time we were allowed to watch practice, Ngata looked like he fits like a glove in a wide receiver room that is full of height, heart, and thoroughbred talent.
He was the 21st-best recruit in the country coming out of high school, and it looked like the tandem of Frank Ladson, the other five-star receiver coming in, and Ngata would be the next fierce receiving duo in a Clemson uniform over time.
Well, you aren't going to have to wait very long to see Ngata make a difference on this locomotive of an offense. Swinney was asked after practice Monday night if he knew enough about any of the newcomers to make a decision about not redshirting them their freshman year.
"Ngata for sure," Swinney said, his eyes wide as saucers. "Fo. sho."
"Ngata for sure," Swinney said, his eyes wide as saucers. "Fo. sho."
We heard on Saturday that Ngata had already been showing out this August. This is a player who showed up as a midyear enrollee in the spring and is already benefiting from that time.
This is this writer's fourth season covering this team and we've always known Swinney to tell it like it is. He could've backed away from the Trevor Lawrence hype this time a year ago, but instead he and the rest of his staff were full of praise for the true freshman, leaving us with no choice but to drink the kool-aid.
Of course, the hype was real, and the rest has been history.
So you could say this is a similar circumstance with Ngata. And you could be saying to yourself: "so what? Clemson has another receiver Swinney thinks will make a difference. What's the big deal?"
Trust us, we thought the same thing. But then Swinney was asked to describe the type of receiver Ngata is. Then, we took a step back.
"Special. He's as hard a worker as I've ever been around, senior included," Swinney said as serious as ever. "I've never had a senior work harder. He is one of the most focused, one of the most committed young people I have ever seen. It's amazing to watch him work. Loves to be coached, loves to learn. He's a sponge. He loves to soak up knowledge, and then he applies it. He's special."
Those words weren't just comparisons to former receivers who have been legends at Clemson. That was a comparison to players like Clelin Ferrell, Christian Wilkins, Deshaun Watson, even C.J. Spiller.
"I don't know that I've had one like him," Swinney added.
He wasn't blowing smoke. Swinney had just put all his cards on the table.
Back to Ross for a moment. Jeff Scott mentioned earlier in camp that it took Ross some time to mentally get a good feel for the speed of the game. He's quick to remind the room that Ross only played one snap against one of Clemson's biggest wins of the year: week two at Texas A&M.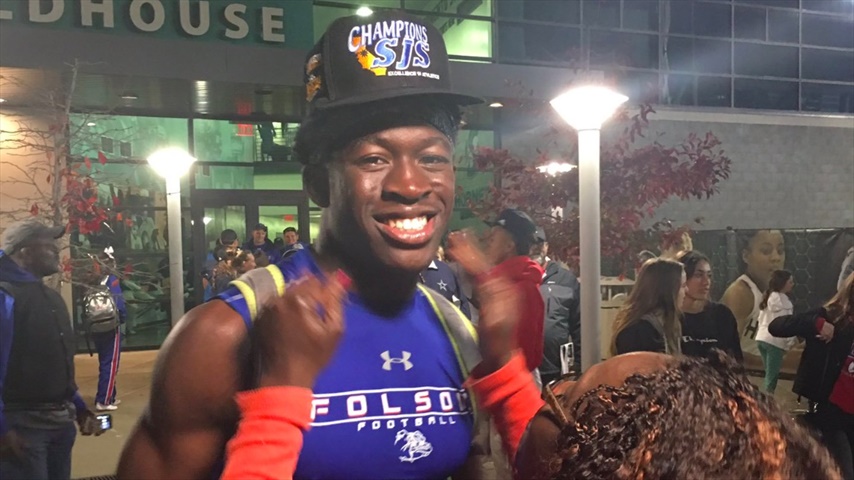 Twitter
Ross was the perfect example of progression and finally showed out in the games that mattered most in the College Football Playoff.
But Swinney believes Ngata has already arrived and has a solid grasp on everything from the mental side of things. He's been playing and learning the nine and two-man receiver positions and it sounds like he'd be one of the first off the bench behind either Higgins or Ross.
"I knew this spring when I started coaching him. (Ngata is) a lot like Justyn, it's pretty easy to see," Swinney added.
"Them great ones, it don't take long to see it when they're ready and ahead of the curve. Really right out of the gate I could tell (Ngata) was way ahead from your typical freshman progression. He's just one of those guys that can play all three positions, long, technically is very advanced. I mean he's gonna be a great player."
Translation: remember his name, folks, because you are about to see it early and often.
As if Trevor Lawrence didn't already have enough gifted receivers in his arsenal, Swinney may have found his next not-so-secret weapon. The hardest working player Swinney has ever coached and he's only been on campus six months?
Ahead of Higgins as a freshman? Ross? Without even playing an actual down in his college career yet?
Ngata-be kidding me.
Never miss the latest news from Clemson Sports Talk!
Join our free email list