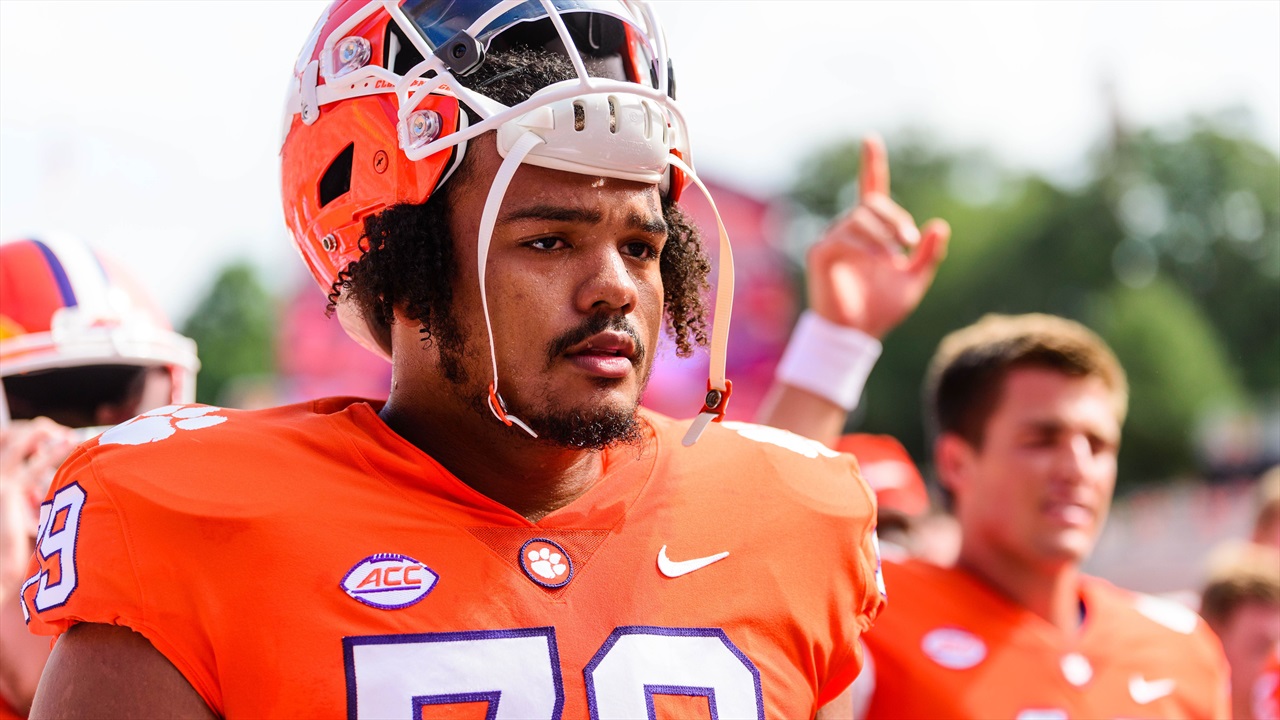 Clemson Football
Trench Warfare
---
Feel the difference - The best user experience on mobile devices or personal computers. Avoid clickbait and sites bloated with advertising! Start your one month trial today for just $1.00.
---
One of the main reasons many believed Clemson's offense this season was supposed to be the best in the country was the countless amount of nuclear weapons it has at the skill positions.
Two Heisman Trophy candidates in running back Travis Etienne and quarterback Trevor Lawrence mixed with a wide receiver group that overflows with talent give opposing defensive coordinators all their money's worth.
And that has been the trend in Clemson's program as it has risen into a perennial power.
The big, explosive play has been a staple in Clemson's offense over the course of the decade and quarterback play with Tajh Boyd, Deshaun Watson, Kelly Bryant, and now Trevor Lawrence has played an important role. Currently, the Tigers are averaging 39 points per game and averaging 7.49 yards per play, which would beat last season's school-record 7.35.
The star power on offense may sell tickets, but Clemson would not be in the position it is today without the production of the players up front - on both sides of the ball.
The Tigers have been known to have some pretty hefty studs roll through the defensive line over the course of the past few years. Vic Beasley, Grady Jarrett, Shaq Lawson, and the four drafted Power Rangers are the first few that come to mind that have paved the way for Clemson's dominance.
Yes, dominance.
Since 2014, Clemson leads the FBS in sacks and tackles for loss. And it really isn't even that close.
The Tigers have 254 sacks in that span, which is 24 more than Alabama, 39 more than Penn State, and 44 more than Ohio State.
The tackles for loss category is even more staggering. Clemson has wreaked havoc on opposing backfields with 656 tackles for loss since 2014, 113 more than Alabama behind them.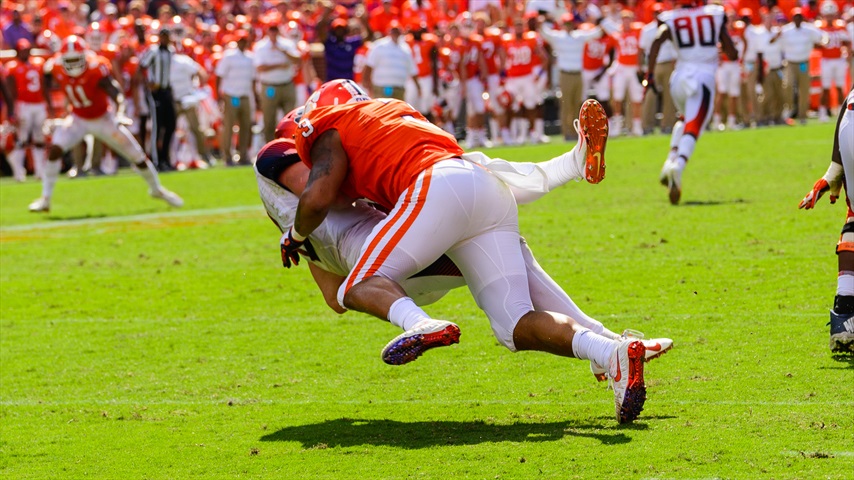 Clemson Sports Talk
The identity for Clemson's defense under Brent Venables has been creating pressure in unique ways from all sides. Even without any of "household names" on the defensive line going into 2019, the Tigers are still managing to maintain that identity, especially in their latest showing against Syracuse.
Clemson had 15 tackles for loss in the 41-6 win, eight of which were sacks.
But Clemson's impressive defensive showings up front isn't anything new. What has been one of the most significant improvements for Clemson, especially in the seasons it has won two of the program's three championships, is the offensive line.
The Tigers are currently on a school-record 18-game winning streak, and while much of that success can be pointed to those aforementioned players at skill positions, the boys up front deserve a ton of credit.
In these past 18 games, Clemson has racked up 68 sacks on the defensive side while only allowing 19 sacks on offense. That plus-49 differential is the best in the country, and only UAB and Alabama can claim they are behind the Tigers each boasting a plus-33 margin since the start of 2018.
So yeah, as we said, it isn't close.
Both sides of the ball up front have had to fill some voids. Most notably Jackson Carman taking over Mitch Hyatt's role at left tackle, John Simpson continuing to mature into a lethal left guard, and Sean Pollard taking over at center.
"Super, super proud of our offensive line," Swinney said. "Physical, bodies all over the ground. Not a lot of busts. Done a great job communicating. These guys really— they like it. They love the challenge."
Through their first three games, the offensive line has not given up a single sack in two of them. Head coach Dabo Swinney said the effort in the trenches has been outstanding.
"Super, super proud of our offensive line," Swinney said. "Physical, bodies all over the ground. Not a lot of busts. Done a great job communicating. These guys really— they like it. They love the challenge. They love to prepare, too. I mean, they're in here watching tape all the time. They are very serious about playing well.
"Great leadership, I mean Tremayne Anchrum is one of the best leaders we've ever had here. Gage Cervenka, same thing. John Simpson, same thing. Sean Pollard, same thing. All four of those guys are just great leaders. And they're a really close group."
The ability to win the battle in the trenches has shown up in the win column, too. Under Dabo Swinney, Clemson is 57-1 when it rushes for 200-plus yards and 43-0 when both passing and rushing for 200-plus yards.
The skill players that Clemson likes to showcase may get all the fanfare, but the Tigers may not be where they are today if it weren't for their ability to dominate the trench warfare.
Never miss the latest news from Clemson Sports Talk!
Join our free email list