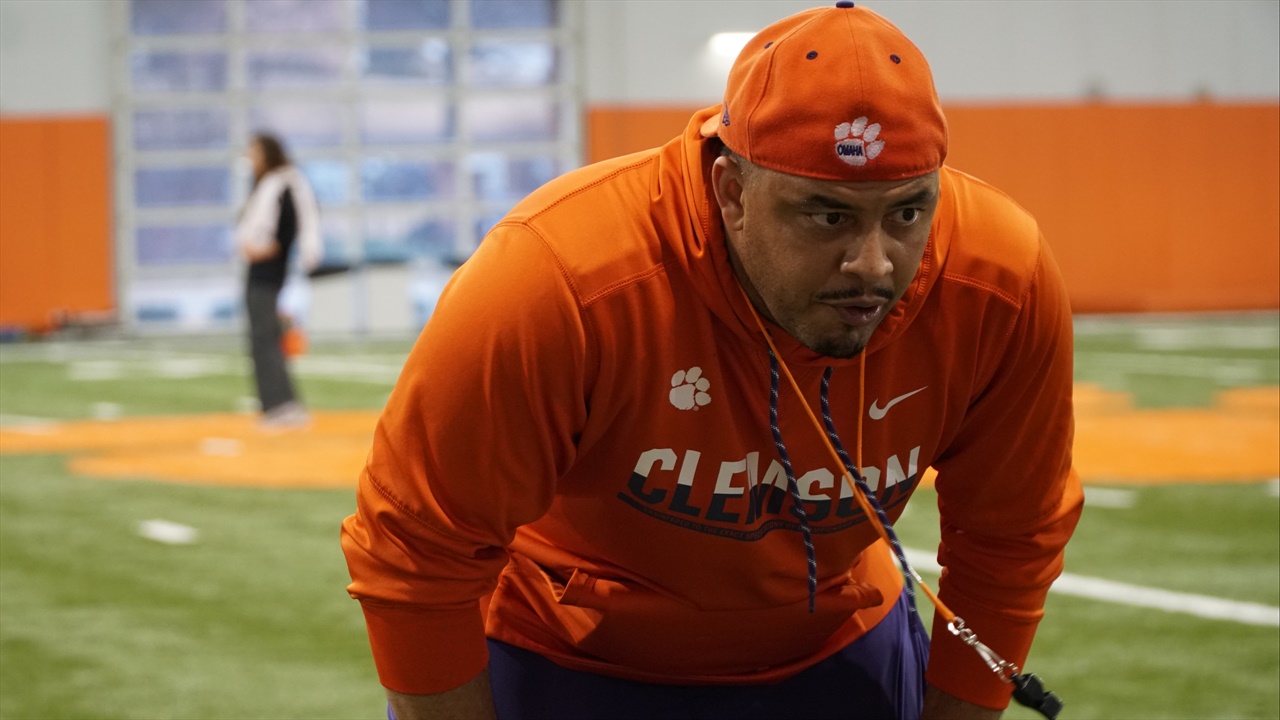 Clemson Football
Coach Speak: No. 4 Clemson 59, Wofford 14
---
CLEMSON HEAD COACH DABO SWINNEY
Opening statement:
"I'm certainly proud of our guys. Obviously, Wofford's a team that didn't matchup with us on paper. But I've been in a lot of those games over the years, and you've still got to play well. I'm proud of our team. We had great energy and played well the whole game. We were incredibly efficient. The offense set the tone for us out of the gate. That's four games in a row we've played really well."
On Clemson's offensive performance:
"Today was a day a lot of history was made. I'm super proud of our offense. That's back-to-back games with no turnovers. We picked up 702 yards. That's also back-to-back games with over 600 yards of offense. This program has never scored 45 or more points four games in a row before today, too, so a lot of amazing things happened. It's pretty remarkable what this group has done, especially when you talk about rushing the ball and spreading the ball around."
On Travis Etienne and Trevor Lawrence:
"Trevor's efficiency rating is higher now than it was at this time last year. We rushed for 419 yards. Etienne has set the tone for us for the last month. You think about all the great running backs who have come through here, and, today, he broke the school record for career rushing touchdowns. I'm really proud of Travis, and he's got a lot more left. He's been a joy to coach."
On the Tigers' defense:
"Defensively, we also made some history. That's nine games in a row of holding opponents to less than 300 yards. And that's happened only twice in 20 years, and that's incredible to do in today's world of college football. I'm really proud of how consistent our defense has been all year long."
CLEMSON CO-OFFENSIVE COORDINATOR TONY ELLIOTT
On Travis Etienne's record-breaking performance:
"I'm just really proud of him. He's such a humble guy. I'm not a big fan of people deserving things, but if there's anyone who deserves this, it's Travis. He always deflects the attention, making it about his offensive line and his teammates. He's got the ability to do it and it's refreshing to see a young man who puts the work in and is able to achieve what he can."
On deserving versus earning:
"Often we feel like we deserve more than we really work to earn, so my word is earn. Go out and earn it, because life isn't fair and you're not always going to get what you feel like you deserve. At the end of the day you will get what you earn, whatever work you put in, you will get the appropriate reward. It may not be what you want, but at the end of the day you can feel good about it."
On playing starters:
"Wofford is not an easy team to prepare for. They're one of the best teams in the FCS and they pose some challenges with their structure. The biggest thing for us is coming out and playing clean, no matter who that's against. I thought the first halves of these past two games have been about as clean as we could be. The big challenge was coming out in the second half and challenging these guys to respond better than we did in the previous week. The biggest thing for us is being in 'Championship Phase.' It doesn't matter who we're playing, it's about how we play. When guys take care of business then we have the flexibility to play some other guys."
CLEMSON CO-OFFENSIVE COORDINATOR JEFF SCOTT
Opening statement:
"Obviously very proud of our guys. Over the last four weeks we have played very well. Like Coach Swinney talks about all the time, we are entering our championship phase during November. It's all about improving and getting better, and I feel like our guys did that.
On turnovers and the offensive line:
"A really proud two games back-to-back with no turnovers. Last week was the first game all year where we did not have any turnovers, so to do that back-to-back was big. No sacks, 419 yards rushing, our offensive line is playing some really good ball. Our offensive guys in general are not worried about anything."
On facing Wofford:
"These are the kind of games where physically, you have a big advantage versus your opponent. These are the types of games where you can tell a lot about the mentality of your team. I've been here long enough. I can remember playing this group in 2011 where we went in there at halftime close to a tie game. That was a very talented offense as well. It did not matter who we were playing today. Our guys were ready to go."
On Travis Etienne breaking Clemson records:
"I am very happy for Travis breaking the Clemson rushing record for touchdowns. He has been outstanding, and he has the most 200-yard games at Clemson. Hopefully he tied the overall touchdown record."
On Trevor Lawrence and the receivers
"Trevor has four games in a row with three touchdown passes, which has not been done since 2012. To have a few poor throws in the beginning of the year with all the talk out there nationally, it is not surprising he had four games in a row with four touchdown passes. He played very well today. I am really proud of where we are there. I thought it was big for all three wide receivers getting in the endzone."
CLEMSON DEFENSIVE COORDINATOR BRENT VENABLES
Opening statement:
"First half I thought our guys came ready to play. We were totally dominant and squeezed the life out of them. That's as good of a performance as we've had in the first half. I'm really proud of our guys. They displayed the right mindset, the preparation, the discipline and the fundamentals for the most part of four quarters tonight. All of our guys did a great job. The discipline is really going to pay off for us moving forward as teams continue to challenge us in different ways. It's really great for us to continue to grow."
On Xavier Thomas:
"We got other good players and we've played really well in our three games without him. Hopefully he's healthy and can get back into the rotation, but those guys have really answered the bell and continued to improve and make plays."
On Logan Rudolph's improvement:
"He's been good all year. Sometimes the plays are there and sometimes they aren't, so he does a lot of the dirty work. He's exactly who we thought he was going into the year. He's one of our most consistent guys at that position. He plays with incredible effort and toughness within the framework of our defense. Tonight he had a lot of opportunities...He's a great example of what hard work looks like and realizing the fruits of your labor."
WOFFORD HEAD COACH JOSH CONKLIN
On the team continuing to play hard in the second half:
"Yeah, I mean we're gonna fight, you know, our guys...that's what we're made of. I was excited just to see the way they kind of responded and just kept executing and… you know, anytime you face good competition it'll help you I think as you move down the road."
On what it was like for the team to play in front of 80,000 fans:
"Yeah, I mean, we didn't expect anything really, coming in here. I mean we just wanted to play and execute and see if we could stay with them for awhile, which we couldn't, and we were just kind of disappointed in our execution in the first half, but I think we responded in the right way after halftime."
On what his message was to the team in the locker room:
"Well, we gotta get healed up a little bit, I mean, we got, we're banged up. Um, you know, we're beat up... They're a good football team, and they're big and they're physical, so we've gotta get healthy, and we've got to get ready to get back into it next week."
On if it is encouraging to know that all the team's goals are in front of them:
"That's exactly right, yeah, that's exactly right."
On the way his team continued to battle:
"I thought they played well, the second half, they played better [in] the second half. Executed well, better than they did the first half, which is what we wanted to see. I mean that's what we're made of...we're fighters, that's what we're wanna do."
Never miss the latest news from Clemson Sports Talk!
Join our free email list