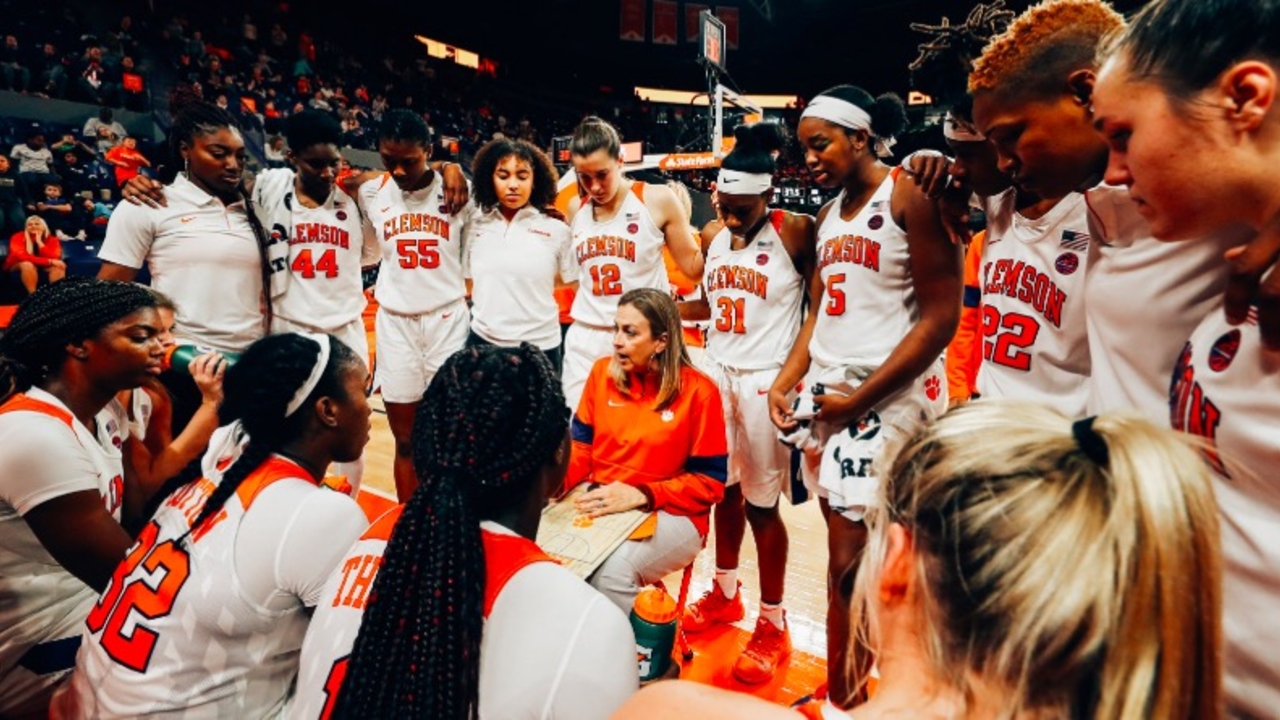 Clemson Women's Basketball
Clemson to Face the Iowa Hawkeyes
---
Clemson will tipoff against the Iowa Hawkeyes from Carver-Hawkeye Arena in Iowa City, IA, at 9pm ET. The game will be shown on the Big Ten Network with Sloann Martin and Jantel Lavender on the call, while William Qualkinbush and Jim Davis will have the radio call for the Clemson Tigers Network.
Clemson Notes:
Clemson downed Alcorn State, 77-46, on Saturday night, after falling to #9/10 Maryland, 63-44, on Friday evening inside the Ocean Center in Daytona Beach, Fla.
Against the Terrapins, Amari Robinson led the Tigers with 14 points and eight rebounds, while Kendall Spray added 11 points and six rebounds. The Tigers held Maryland to 26 points below its season average, and the second-lowest point total of a Clemson opponent all season.
On Saturday, freshman Kaylee Sticker drained four threes and turned in a career-high 16 points, while Kobi Thornton finished with 15 and Hannah Hank pulled down a team-high nine rebounds.
Iowa Notes:
The Hawkeyes finished the 2018-19 season ranked first nationally in field goal percentage (51.5), second in assists per game (21.5), third in total assists (775), fourth in assist/turnover ratio (1.55), 12thin free throw percentage (77.3), 13th in fewest fouls per game (13.6), and 14th in scoring offense (78.4).
Iowa is 5-2 on the season with wins over Florida Atlantic, North Alabama, Princeton, Cincinnati, and Towson.
Senior guard Makenzie Meyer is leading the Hawkeyes in points per game (15.4), closely followed by senior Kathleen Doyle (14.9. Sophomore Monika Czinano is also averaging in double figures (13.0)).
Senior Amanda Ollinger leads the Hawkeyes in rebounds, averaging 7.3 per game. Ollinger recorded a career-high 13 rebounds against Princeton on Nov. 20.
Czinano is leading the Hawkeyes in shooting percentage (.745).
Series History:
First meeting between the Clemson Tigers and Iowa Hawkeyes.
Never miss the latest news from Clemson Sports Talk!
Join our free email list