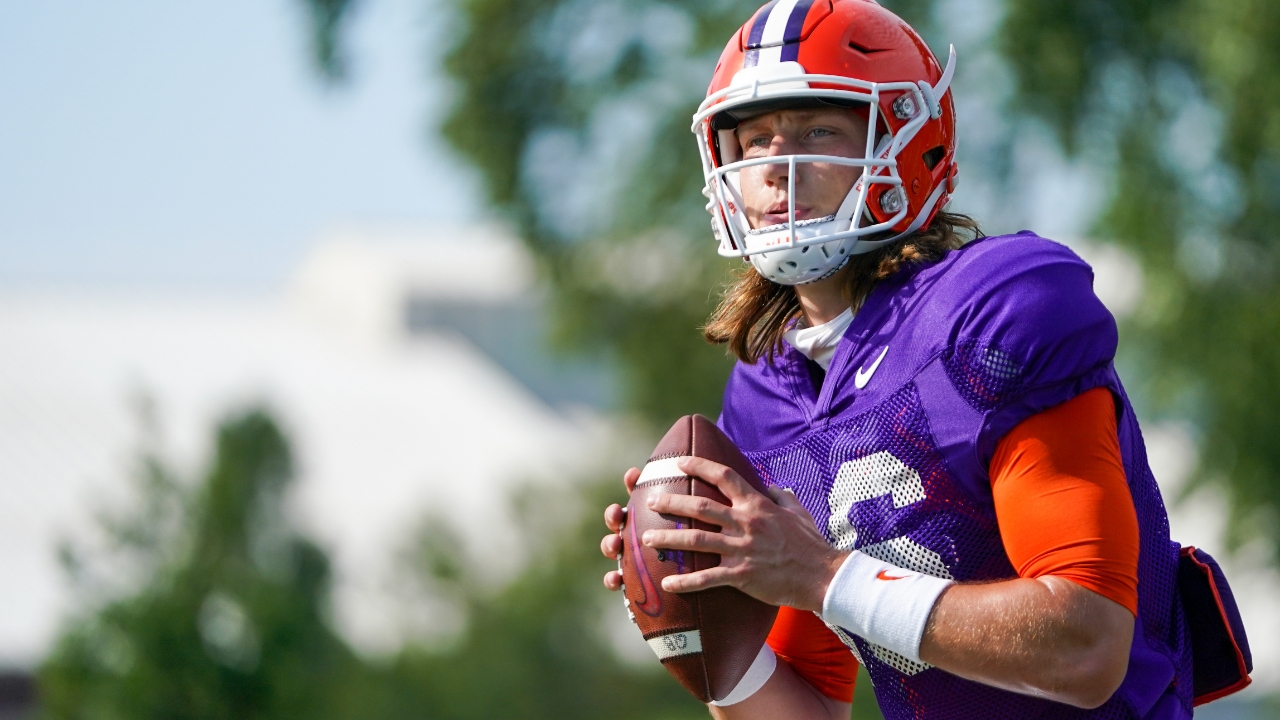 Photo by Courtesy of Clemson Athletics
Clemson Football
Graham Neff had 'competitive disappointment' after hearing no Clemson vs. South Carolina
---

The MOST DIGITAL CONTENT covering your CLEMSON TIGERS. Sign up today!
---
We recently sat down with Clemson Deputy Director of Athletics Graham Neff for a wide-ranging interview heading into the 2020 season. Below are select notes from the interview along with the full audio above.
On the landscape shift for the 2020 season:
"I know there was a lot written between the various model changes, and certainly when the Big Ten [was] the first conference to announce changing their schedules [to] just conference games only. Then shortly thereafter is when the Pac-12 did it. There's a lot of history with those two conferences and they kind of work in tandem so to speak in a lot of regards."
On the ACC's plus-one model
"Every conference is kind of looking at it differently, but to your point, the the the Big 10 and Pac-12 from a few weeks ago is really what put everybody into the upper gear. The ADs and certainly the presidents have had the ultimate direction from a parliamentary procedure standpoint. Obviously the 10-plus one is where the ACC landed. There were certainly other model variations considered."
On Notre Dame playing in the league this season:
"It's been interesting with the inclusion of Notre Dame, which everyone I think is really excited about. I know it's divisive, it's good regard. I think from some the fanbase perspective, of course, I understand that. But them being part for this year and playing a full 10 game scheduled conference schedule. It was mentioned that their revenues, their NBC television contract is becoming incorporated into the ACC's distribution for this year. So I think that's really important for those that have thoughts on Notre Dame's conference affiliation. That's part of their temporary inclusion here this year."
On the ACC putting out a plus-one model ahead of the SEC's conference only model:
"I have some background on both of those two rivalries. Shrewd is a funny word, I put it as just from like, consistency, working together I think when it came out to the SEC didn't have the plus one, it was just more of a disappointment for the rivalry game not being able to be played, but also disappointment like, 'Gosh, we're hoping to have some consistency here between all the Power Five leagues,' but particularly ACC and SEC with the amount of overlap with geographic rivalry overlap."
On the Power Five not working together:
"There are things that as an industry you hope that we could be a little bit more aligned on and the fact that we didn't align on that one as announced currently, yeah, there was certainly some disappointment."
On the disappointment of not getting to play South Carolina:
"The history of the Clemson-South Carolina rivalry, the second longest-standing rivalry, and just all the history and they first came to Clemson, South Carolina first came to Clemson in 1962. The importance of the game and we've won six straight now, certainly just there's the competitive disappointment that I had, personally, that I know, all of us had, and certainly, those that have the experience of the rivalry more longstanding than me it was, I'm sure even more passionate."
On the legislature fighting to keep the 2020 Clemson vs. South Carolina game alive:
"I saw some of those mentions as well and you're right. That was my first thought as well. It speaks to the importance of the rivalry because I guess, how President Caslen voted that and I'm sure Coach Tanner was a big part of those conversations, of course. So, listen, Lawton, at this point, they're at 10 plus zero, we're at 10 plus one. We're very much focused on what our alternatives are, so I don't know that I can get into, that being on the table or not. It's certainly not an active thought. We're focused on the contracts we have in place and with what the ACC plans are and then trying to execute those, and we're trying to keep it focused in that regard."
On Dabo Swinney's 'All-In' binder:
"You know, how meticulous and organized Coach Swinney is with his program and his four-inch-thick binder and he's got the calendar all laid out and all the tabs and binders and I know Jeff [Scott] brought that with him and he changed the colors from you know, orange and purple to golden and green."
"He made the joke, 'well, gosh, I was giving Coach Swinney a hard time because I didn't see the pandemic tab in the all-in binder. It's got everything else but there's no pandemic tab.' So Jeff's trying to figure it out. He's doing awesome down there. Their first game is scheduled to be against Texas (that game has since been canceled), which the Big 12 at least as we talk here today is still on schedule. So he's focused on the Longhorns. If that still holds, he's gonna give it a go. But anyway, just a quick Jeff's story just to bring it back here to the Clemson fans that know and love them."
Never miss the latest news from Clemson Sports Talk!
Join our free email list