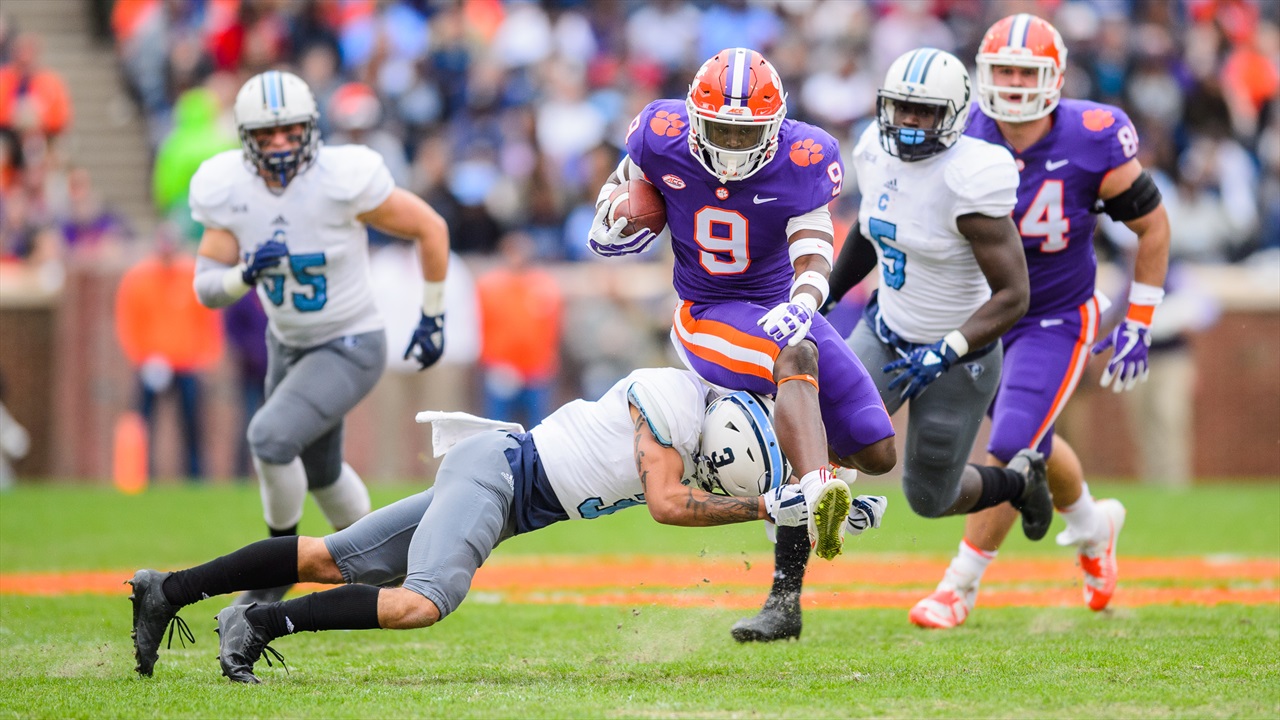 Clemson Football
Paw Predictions: No. 1 Clemson vs. The Citadel
---

Feel the difference - The MOST DIGITAL CONTENT covering your CLEMSON TIGERS! Avoid clickbait and sites bloated with advertising!
---
No.1 Clemson returns home to a limited capacity Death Valley to take on The Citadel Saturday in a game that doesn't even have an official line posted in Vegas. You can see how some of the national media is viewing this game below (Hint: Clemson will probably win).
The last time they met:
https://www.youtube.com/watch?v=TAdsp4a3Srg
---
What they said:
Obviously, this is not a matter of whether Clemson will win, but by how much? The Citadel has very little to play for during this four-game season, but motivation isn't the big issue here. It's talent. The insane kind of talent that Clemson has in reserve and The Citadel can only dream about. Those talented Tiger backups will see plenty of action this week. Clemson will jump out to a huge lead right away and then will empty the bench for the rest of the day. In a season where everyone on the roster will be granted an extra year of eligibility, Clemson head coach Dabo Swinney does not have to be careful analyzing who plays and who doesn't. The Tigers could name their score but will probably show some mercy in the second half and take their foot off the accelerator.
---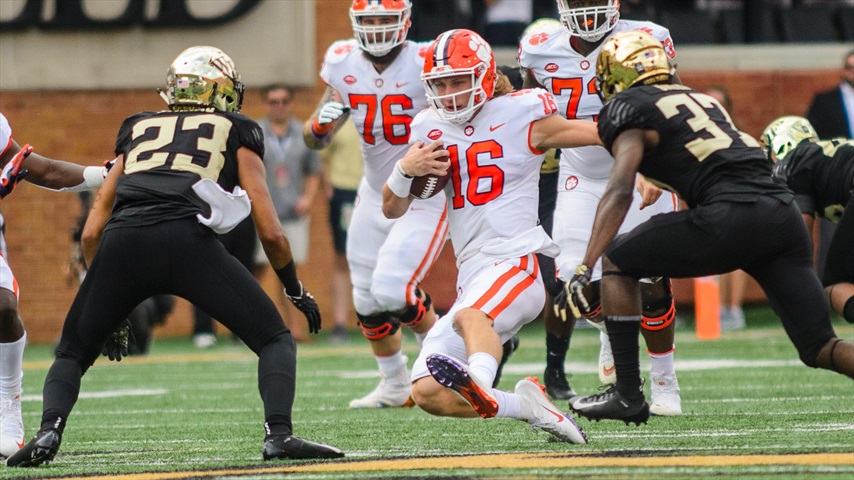 Clemson Sports Talk
What they said:
Clemson steamrolled Wake Forest 37-13 in the season opener. Trevor Lawrence threw for 351 yards and accounted for three touchdowns, and Travis Etienne amassed 149 yards from scrimmage. The All-American duo should have another excellent day opposite The Citadel, which allowed 6.3 yards per play to USF in Week 2.
---
What they said:
It's tough to use last week's result against USF as a data point for comparison considering where the Bulls are in Year One with Jeff Scott and where Clemson with nearly a decade of ACC dominance under Dabo Swinney. But the fact that The Citadel had its option offense rolling in the first half gives me enough belief in the Bulldogs being able to find a way to cover this number. The most important thing to everyone involved in this contest is that no one gets hurt, so look for a very generous approach to clock management in the second half of a 49-6 Clemson win.
---
College Football News, 52-7 Clemson
What they said:
Three Clemson running backs will hit – or come really, really close – to the 100-yard mark, Trevor Lawrence will be a crisp 14-of-15 before exiting the game, and after a bit of a bumpy first few minutes, this will be in the bag by halftime.
Never miss the latest news from Clemson Sports Talk!
Join our free email list