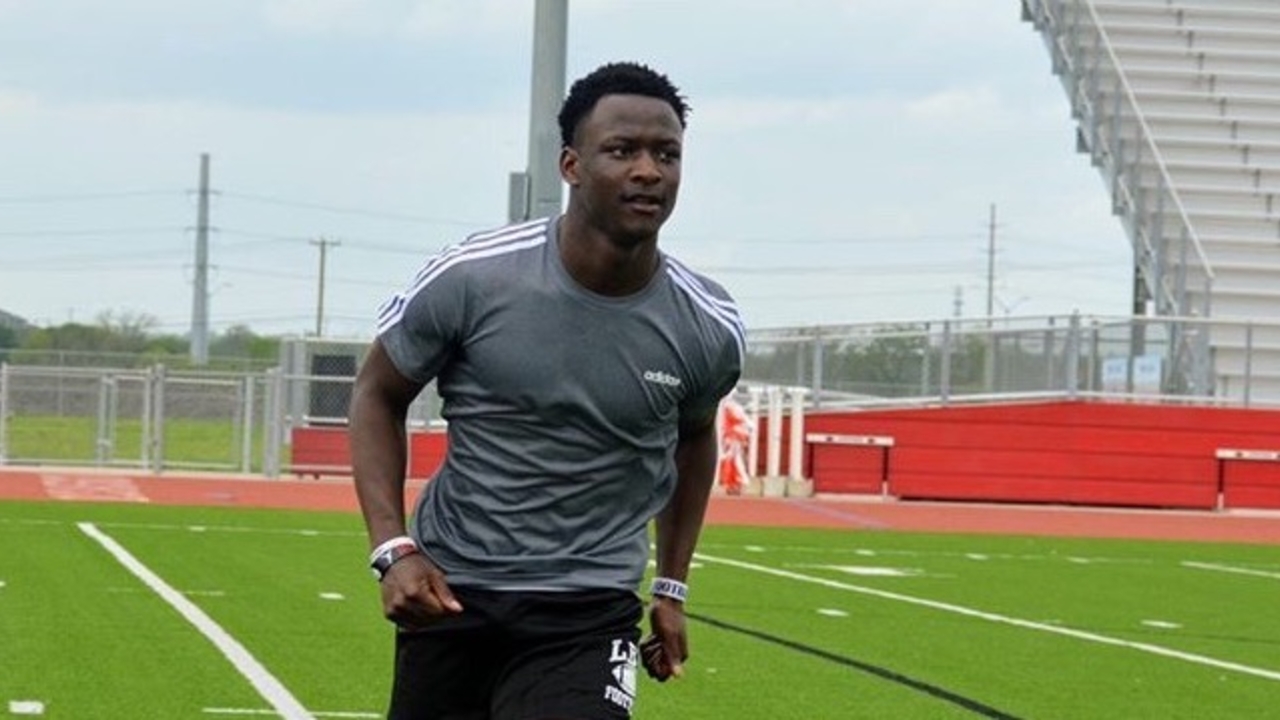 Photo by Andrew Mukuba
Clemson Football Recruiting
Four-star Texas product details interest in finalists before commitment
---

Feel the difference - The MOST DIGITAL CONTENT covering your CLEMSON TIGERS! Avoid clickbait and sites bloated with advertising!
---
Four-star safety Andrew Mukuba (2021), from LBJ Early College High School in Austin, TX, announced on Monday that he would be committing on Oct. 1. Mukuba will choose between Clemson, LSU, Missouri, or Texas.
Mukuba has yet to play a prep football game this season because of the COVID-19 pandemics, but that will change on Friday when LBJ takes on Cornerstone Christian Academy of San Antonio, TX.
Schools have seen past video footage of Mukuba and will accept his pledge based on those clips, but he could choose a school next week without having an in-person meeting with its coaches or visiting the campus. Thus far, he has only visited Texas, and his only contact with the other schools and coaches have involved virtual tours and Zoom meetings.
"It was kind of tough," Mukuba told Clemson Sports Talk about the COVID-19 pandemic's influence on the recruiting process. "I mean, the best thing we could have done was hop on virtual visits with a couple of those schools and hear what we want to hear about the academics, what they got to offer and stuff like that. And also spent a lot of time researching the schools since we can't get on campus, but like the Zoom calls, virtual visits and little stuff like that really helped me break down my top schools."
With the college football season also being delayed and a few conferences set to start even later or not play at all, Mukuba hasn't gotten to see the 2020 version of his final four schools. Of the four, only the ACC Tigers and Texas (1-0) have been in action, and the SEC Tigers (LSU and Missouri) will see their first action on Saturday.
He's had such limited contact with schools, and that won't change unless the NCAA lifts the suspension of in-person contacts and campus visits, which extends to Jan. 1.
So does Mukuba think Clemson and Texas have an advantage over his SEC choices since they have played games?
"Yeah, yeah, I feel like it's definitely an advantage because the teams are playing," Mukuba said. "It kind of gives a recruit a taste of what it's going to look like and how the staff is working with the players, and stuff like that. I feel like, to me, it's definitely an advantage. It gives recruits what they want to see."
The lack of in-person contact and not seeing each school in action has made the recruiting process unquestionably more difficult for Mukuba and all college football prospects and, consequently, magnified the importance of having steady communication and a good relationship with coaches.
With his decision day looming, Mukuba discussed his relationship with Clemson coaches Brent Venables and Mickey Conn and why Clemson made his final list.
"Just the relationship I got with Coach Venables is unbelievable," he explained. "I mean, also look at coach Venables resume, what he's done. And he's one of the best defensive coordinators in college football. And just, you know, the connection I have with Coach Conn, the safeties coach, is amazing too. Coach Conn told me straight up. He just keeps it real and Coach Venables. It's amazing to know not only the position coach is recruiting you hard, but also the defensive coordinator is recruiting you hard."
"Clemson just stood out to me. I mean, look at what they do," Mukuba continued. "They put players in the league. They compete for a national championship, and outside of football, I'm a big Christian, so I also want to grow spiritually and also, you know, develop myself as a man, as a great young man."
Mukuba also gave us his thoughts on Texas, Missouri and LSU. In his statement on each school, he discussed which coaches he is in contact with during the recruiting process. For Texas, he has built a relationship with Defensive Coordinator Chris Ash, Missouri, graduate assistant Beyah Rasool and defensive backs coach David Gibbs, and for the defending national champs, LSU, Head Coach Ed Orgeron and safeties coach Bill Busch.
Texas
"At first, the Longhorns had the edge because out of the three schools, Texas is the only school that I've been at, so I've seen things. I stay 15 minutes away from the campus, so it was kind of like, you know, me staying home playing from my hometown. At first, with the old coaching staff, I didn't really look at Texas, but when Coach Ash came in, with the staff, Coach Ash changed my whole perspective on how I look at Texas. What's he going to do at Texas? Build something special. And then he's going to turn the program around, and that's something I would love to be a part of."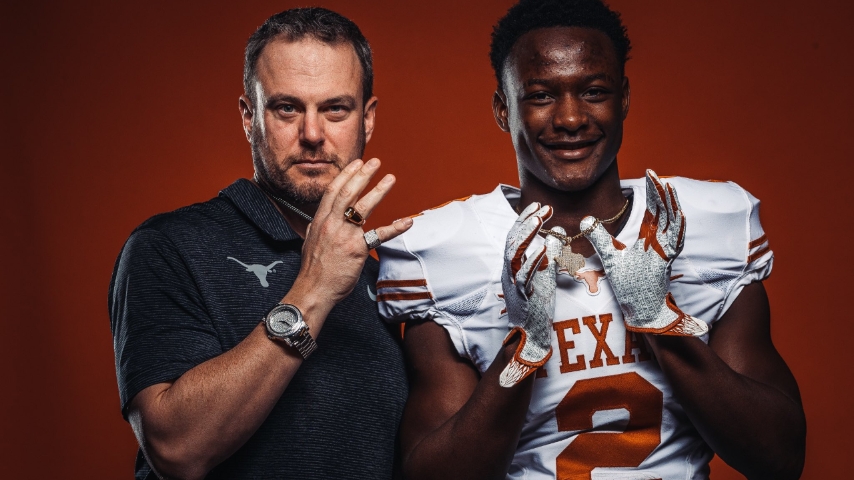 Texas Football
Missouri
"It's the relationship that I have among the coaches, Coach Beyah and Coach Gibbs. Coach Beyah is like a big brother to me. Me and him have been talking a lot, and he keeps it real with me. And Coach Gibbs is a straightforward person, and he's going to tell you what's up like, he's going to be honest with you. I got a lot of insight with Missouri, because I talk to a couple of players, mostly Ennis Rakestraw. He's from Dallas, Texas. He's a freshman now. That's my guy, man. I've talked to him a lot. He gives inside things. But what he'd be telling me stands out for Missouri."
LSU
"Oh, LSU, I mean, Coach Busch recruited me hard, you know. And every, every time, every time I get a chance to talk to Coach O, he makes me happy. I mean, there's a lot of head coaches out there where you have to set up zoom calls, phone calls, just to talk to them, but with Coach O he stood out, because I feel I can call Coach O anytime. And we can have a conversation, not just about football, but anything, so he is one of those head coaches that just kept it real, you know, and was really, really involved in my recruitment. And Coach Busch told me a lot of great things that I can build for the program. And you know, me coming in and making an impact early on."
Clemson is 2-0, ranked No. 1, and hard to miss, at least, for the first two weeks of the shortened college football season. The ACC Tigers have also been pretty visible on social media, especially Twitter and YouTube, and most recently, with their rendition of rapper Drake's "Laugh Now Cry Later" video. The video has reached over 1 million views on YouTube since it's release on Sept. 5. and was mentioned by Drake himself in an Instagram post.
Mukuba saw the video and told us what he thought about it and what it says about the Clemson program.
"Yeah, I mean, they're not all about football. They also want to have fun at the same time when they're winning. It's not even the Drake video. They always go to the lake. I've seen a couple of videos of the players at the lake having fun first and then the Drake video. To me, it shows they having fun, and at the same time, they are also winning and handling their business."
Mukuba will take all things into consideration, and yes, maybe even the "Laugh Now, Cry Later" video when he decides to become a Tiger (the nickname of three of his choices) or a Longhorn on Oct. 1.
Never miss the latest news from Clemson Sports Talk!
Join our free email list