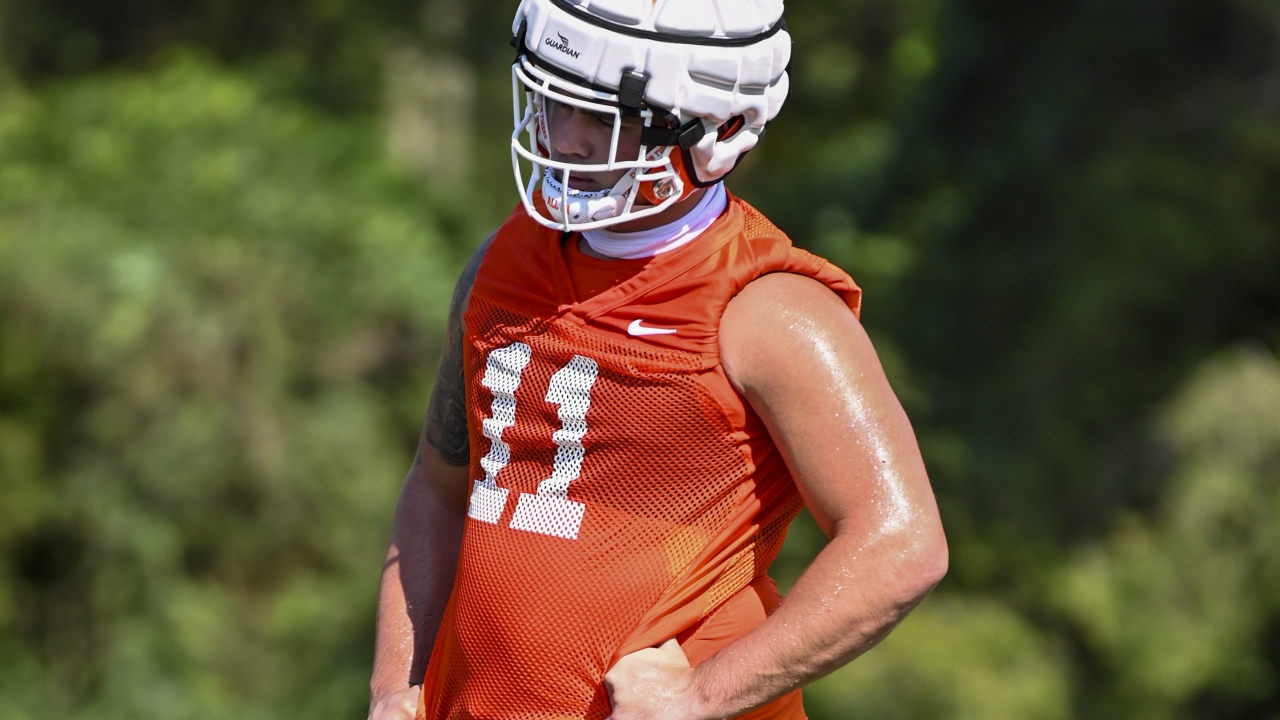 Clemson Football
Sugar Bowl loss continues to motivate Tigers
---

Feel the difference - The MOST DIGITAL CONTENT covering your CLEMSON TIGERS! Avoid clickbait and sites bloated with advertising!
Register for your FREE ACCOUNT today, and you are eligible to win a LIMITED EDITION CLEMSON FOOTBALL. ←
---
Bryan Bresee
On how things are going and how the young guys are doing:
"Practice is going really good. Everyone was really excited to be back out here and have pads on. We're all really getting after it. You know, spring ball is a lot of fun. My group, Peyton (Page) is doing really well. He's a big body. He's super strong, athletic. He's starting to get everything down and he's gonna be really good for us."
On how losing in the Sugar Bowl has motivated them:
"I mean, it definitely motivates you. Nobody wants to end the season like that. It was definitely was a tough game for everybody. It motivates us and we're able to get back out here and work on things that we didn't do well last year and try to improve on everything. Spring is a really good time for that. You don't have to game plan or anything yet. It's good just to get out here and really work on technique and get your plays down and do everything like that and really improve on a lot of stuff."
On what he's been working on:
"I definitely got improved in the run game and work on my technique in general. College football is a lot faster than high school. I definitely need to start reading backfield sets better. Just a lot of pre-snap stuff. And like I said, my technique, I need to improve getting things down quicker."
On what he needed to adjust:
"I mean, for me, a lot of it was in the run game, just getting my feet right, getting my hands, right. Reading offensive lineman and knowing what to do on certain blocks they send out me. In the offseason, I've been taking on a lot of those tasks-- trying to get my feet right whenever we're going live and getting my hand placement correct. Really just working on getting a lot stronger and faster in the weight room and spring training this offseason."
On film study:
"We watch film every day? Every day, I try to improve on a little bit of something. So no matter what it is, we're in there every day watch a film, whether it's practice or games or cut-ups on different clips, we're always in there."
On filling in for Tyler Davis last season:
"Tyler has always been a big help to me from when I first got here. It's like having another coach with you. When you're in the film room or on the field he's super knowledgeable about the game. Especially when he's out and I was filling in and taking a lot of snaps. He was always there, after games we'd go in and watch film together and see what I had to work on-- what I didn't do well, what I did well. He's just like having another coach on the field with you."
Tyler Davis
On how he feels after being banged up last year:
"I'm feeling good. I'm getting back healthy. Taking it one day at a time."
On what was bothering him in 2020:
"I just had nicks and bruises mostly, nicks and bruises."
On if it was difficult being out and how Bryan Bresee did filling in:
"It was difficult. I always want to help the team. I was very proud of Bryan. He really got better throughout the season."
On what he needs to work on:
"I just work on everything for real-- run game, pass-rushing, getting off the ball. All my techniques."
On if the end of last season has been motivating:
"I'm definitely motivated, you know we didn't like the way that ended. So we're definitely motivated by it."
Never miss the latest news from Clemson Sports Talk!
Join our free email list
PRESENTED BY