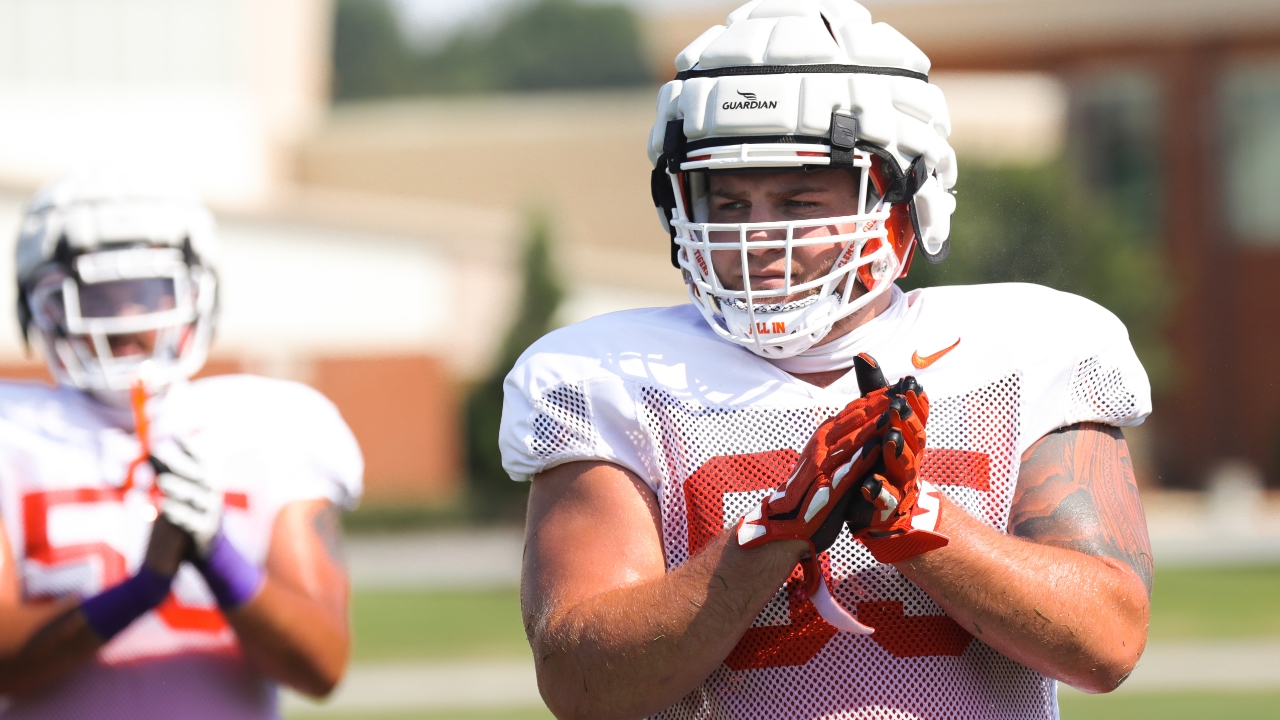 Photo by Courtesy of Clemson Athletics
Veteran knows where offensive line needs improvement
---

Feel the difference - The MOST DIGITAL CONTENT covering your CLEMSON TIGERS! Avoid clickbait and sites bloated with advertising!
Register for your FREE ACCOUNT today, and you are eligible to win a LIMITED EDITION CLEMSON FOOTBALL. ←
---
In the aftermath of Clemson's Sugar Bowl 49-28 loss to Ohio State, offensive lineman Matt Bockhorst said he saw negative comments about the offensive line play. Although the criticism bothered him, he felt it was warranted.
Left tackle Jackson Carman and center Cade Stewart are gone, and now Bockhorst, a senior graduate who just completed his first season as a starter, finds himself as a veteran on the line and one of the older guys when the entire team is in the room. With that seniority, he feels the frustration and vows to be better.
"It's definitely frustrating for me, as an older guy, I put a lot of time and effort into this," Bockhorst said. "It's something that matters to me. I care about it. I take pride in it. I know that every day, I'm working to make sure that I get better and correct the things that need to be corrected-- also bring along the young guys, so that we do have the support and maybe some more depth that we didn't have last year."
Bockhorst said depth, an abbreviated offseason, and health contributed to how they finished the season. He contends each can legitimately be used as a reason for their uneven play but ultimately, the Buckeyes dominated them on both sides of the ball. Additionally, he also points specifically to a lack of physicality and motivation as possible contributing factors in that loss.
"The physicality is something that we need to really harp upon and improve upon," stated Bockhorst. "I think we've played on that level and played well. So we know we have the ability, but somewhere along the way, maybe the mindset or motivation was lacking a little bit."
Clemson was one game away from a chance to win another title and facing a Buckeyes' team that waited a year to avenge the 29-23 Fiesta Bowl loss.
So how could motivation be lacking at all with so much on the line?
"Motivation lacking in the moment maybe is not the best way to describe it," Bockhorst replied when asked to explain his comment about motivation. "I would say just the hunger."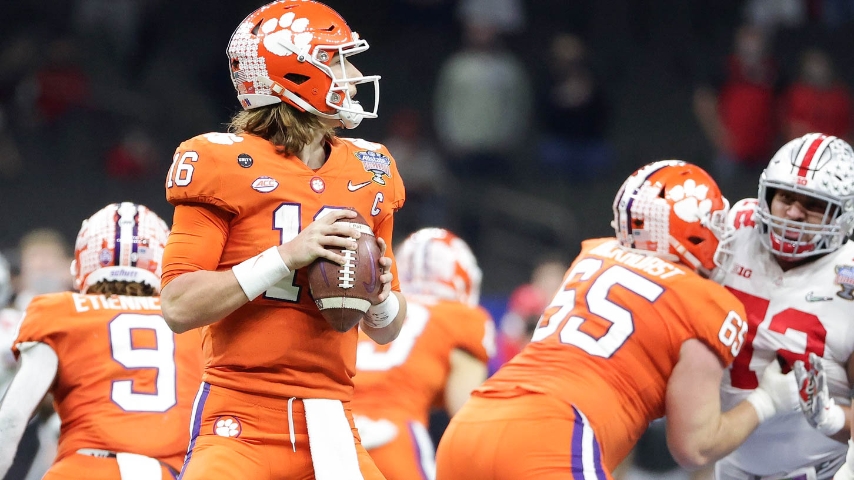 "They (Ohio State) just had the edge to them," the Cincinnati, Ohio native added. "They were mad about the loss and salty about the loss. They were coming with something to prove. I think sometimes a team with that type of edge to them and intrinsic motivation. You got to match that."
"And it's unfortunate that something like that has to happen for us to maybe reevaluate where we are."
The offensive line, specifically, was criticized for the lack of rushing yards against the Buckeyes (44) and in the first matchup with Notre Dame (34). The running game was noticeably underwhelming most of the season, but pass protection was consistently good until late in both games.
What's next for the offensive line?
Building depth and getting physical
"So now, we need to bring along the young guys," said Bockhorst. "We need to get a little bit more depth. Reinstall the mentality that we're going to be a physical group."
As it stands today, Bockhorst will be joined on the line by returning starters Jordan McFadden at right tackle and Will Putnam at right guard, and Walker Parks will step in at left tackle.
That leaves the center position open for a pair of redshirt sophomores, Mason Trotter and Hunter Rayburn. Trotter had more snaps (147) than Rayburn (97) in 2020, but the latter has made strides this spring.
"He's extremely gifted and very athletic," noted Bockhorst of Rayburn. "He's able to carry weight very well, which is something that I think might get overlooked sometimes. But for him, I think the corner I've seen him turn is just from a physicality standpoint, really sticking his head in there and being able to move guys and not get knocked back."
The projected starting group is subject to change, whether it comes in the form of swapping positions or bringing another up in the order. In either scenario, depth must be established, and it should start with sophomores Mitchell Mayes and Paul Tchio. Mayes played 61 snaps at tackle and Paul Tchio, 80 at guard as true freshmen in 2020.
"The jump and improvement that Mitchell Mayes has made from last fall to now-- you think about he got here a year ago, to where he is now - [is] completely night and day," said Bockhorst. "Really proud of the improvement Mitchell's made, [he's] gotten with Jordan McFadden a lot to help him with his pass set and some technique things."
Bockhorst also praised Mayes and Rayburn as well for becoming more physical this spring. He echoed the same for Tchio and called him "super talented" with a ceiling higher than his own.
"I mean, he's got great size, quick feet. When he puts it all together, I tell him his ceilings is a lot higher than mine. As soon as he gets confident and learns some techniques and all the details, he's going to be a very good player."
Mayes and Tchio were both four-star recruits and ranked in the top 10 at offensive guard by 247Sports. So the talent is there. They just need a full camp to train and get better, which did not happen last year due to COVID-19.
"But the improvement that those guys have made from when they got here a year ago is incredible," Bockhorst noted. "And it's great to see those guys starting to get ready to contribute as we need. So, really proud of both of those guys, and looking forward to seeing them finish the spring strong and then have a great summer moving into camp."
Clemson won an ACC record sixth straight title and earned a sixth straight berth to the College Football Playoffs, a successful season by most standards, but Bockhorst and his teammates will be the first to say the year felt like a disappointment.
This spring and offseason have been a time for reflection and a focus on improving across the board for the team, but no one is panicking in Death Valley.
"There's a lot to improve upon, but there's also a great foundation as well," Bockhorst said. "So I'm really excited for the coming months to get the chance to go and do it again."
Never miss the latest news from Clemson Sports Talk!
Join our free email list
SPONSORED BY