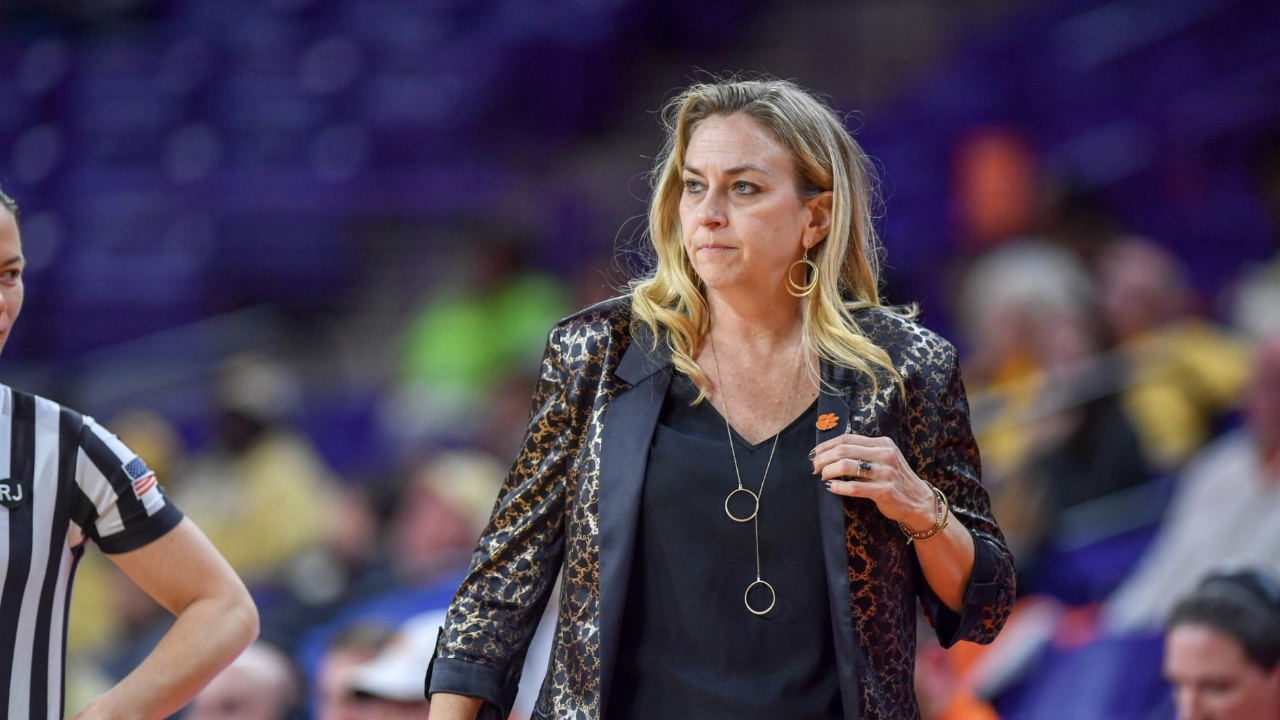 Clemson Women's Basketball
First Half Deficit Dooms Tigers
---
West Palm Beach, Fla. – Aided by a 10-point first quarter cushion, Dayton held off multiple Clemson rallies to down the Tigers 60-46 in the teams' final game of the Palm Beach Invitational. The loss drops the Tigers to 6-6 on the year, while the win moves Dayton to 8-3.
Clemson was led by Delicia Washington, who picked up her second double-double in as many days with 12 points and 10 rebounds. Hannah Hank added eight rebounds, while Daisha Bradford added nine points and finished 3-4 from three.
The Flyers grabbed an early lead over the Tigers, using four threes in the game's first 10 minutes to take a 20-10 lead. The TIgers rallied in the second, however, opening with a 7-0 run to cut the lead to three. Sparked by free throws following an intentional foul call, Dayton used a 9-0 run to push the lead to 12 at 31-19 and held a 36-26 lead at the half.
Dayton opened its largest lead of the game in the third, at 41-28, but the Tigers battled back to cut the lead to six at 45-39 on a three by Bradford to end the quarter. Clemson continued to battle, using a Bradford three-point play to cut the lead to two just over a minute into the fourth. The Flyers used a huge three from Giacone to push the lead back to five, before the two teams went cold, going almost four minutes without a basket on either end. Dayton then used a 7-0 run to put the game away.
The Tigers are back in action on Thursday, December 30, hosting NC State in Clemson's first home ACC contest of the year.
Never miss the latest news from Clemson Sports Talk!
Join our free email list