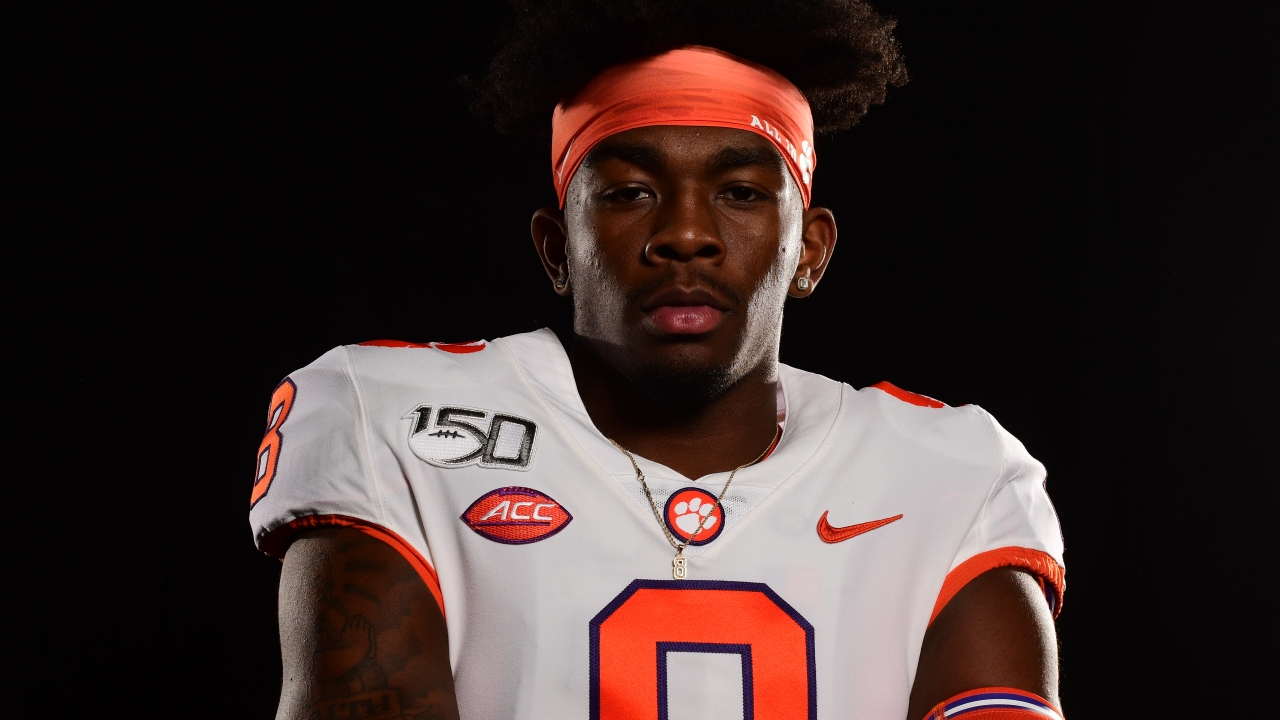 Photo by Photo by Jacob Kupferman / ESPN Images
Clemson Football
THE ROAR: Ross to KC, Six Games Nuked, Lawrence to Bohannon
---

Feel the difference - The MOST DIGITAL CONTENT covering your CLEMSON TIGERS! Avoid clickbait and sites bloated with advertising! Get THREE MONTHS of coverage for just $1.
---
We are excited about the return of THE ROAR and our lead writer Trey Stewart coming back to the team after a brief stint in Wyoming! In fact, we are so excited about Trey's return we are running a brand new deal-- call it the "Trey Special" if you will-- THREE MONTHS of coverage for just $1. We hope you will take advantage of the deal and then stay on board as loyal supporters of our site!
Without further ado...THE ROAR!
ROSS TO KC. Swanny discussed Justyn Ross yesterday morning, and there's already been some news on that front. Ross signed a free-agent deal with the team that has arguably the best young quarterback in the league.
No word yet on the numbers for Ross' deal, however he could not ask for a better situation. With the Chiefs moving on from Tyreek Hill via trade this off-season, Kansas City was looking to stock up on playmakers. Ross gets a huge prove-it chance here in one of the most explosive offenses in the NFL. Seems like this might turn into a win-win for KC and Ross.
SIX GAMES NUKED. The NFL has suspended Deandre Hopkins for six games after violating the NFL's PED policy.
Hopkins is coming off an injury plagued season in which he only played in ten games, and ultimately was placed on injured reserve after tearing his MCL in week 14. You have to wonder if the pressure to not only return, but return quickly and at the same elite level, had something to do with this situation. It's unfortunate, but at least we'll still get to see Nuk at some point next season.
ESPN.com reported the following:
Hopkins' brand manager, Doug Sanders, wrote in a text message to ESPN's Adam Schefter that a test in November returned "trace elements of a banned substance" and that tests in both the month before and after were negative.
"I was confused and shocked," Hopkins tweeted later. "I am very mindful of what I put in my body and have always taken a holistic approach, so I am working with my team to investigate how this could've happened.
"But even as careful as I have been, clearly I wasn't careful enough. For that, I apologize to Cardinals fans, my teammates, and the entire Cardinals organization. I never want to let my team down. I fully intend to get to the bottom of this. As soon as I have more information I will share it."
LAWRENCE TO BOHANNON. Well, I guess it's technically still football? Former Clemson forward Naz Bohannon got a mini-camp invite from the Jacksonville Jaguars as a tight end. Bohannon is ultra-athletic, and with a 6'6" frame, is exactly the type of athlete teams are looking for at the tight end position in today's game.
Just look at this sweet, strong and-one finish:
Bohannon averaged 5.7 points and 4.7 rebounds per game for the Tigers last season. Imagine Trevor Lawrence tossing a touchdown pass to the former Clemson forward-- talk about a strange moment for Tiger fans.
SONG OF THE DAY. If you haven't heard, I recently moved to Georgia to start a new job-- so this one just seems fitting. Besides, do you really need an excuse to listen to Ray Charles?
- "Georgia on my Mind" - by Ray Charles -
OFF THE PATH. While the Golden State Warriors were warming up before taking on the Memphis Grizzlies Monday night, Steph Curry decided to have a little fun. He does a little euro-step in the lane, tosses the ball waaaaaay up into the air, and just as it looks like the ball is going to go in off the bounce...
Come on, Klay! This has to be some type of bro code violation. You can't mess up someone's trick shot like this. Adam Silver needs to step in and hit Thompson with some type of fine--ha! This is wrong. Deeply upsetting. The Warriors, however, did go on to win the game 117-116, thanks to a Klay Thompson three-pointer with 36 seconds to play.
Fine, we'll call it even. See y'all tomorrow!
---
Let us know what you think about THE ROAR! If you liked it, make sure you SHARE! Don't forget to sign up for our special! Get THREE MONTHS of coverage for just $1.
Never miss the latest news from Clemson Sports Talk!
Join our free email list
PRESENTED BY