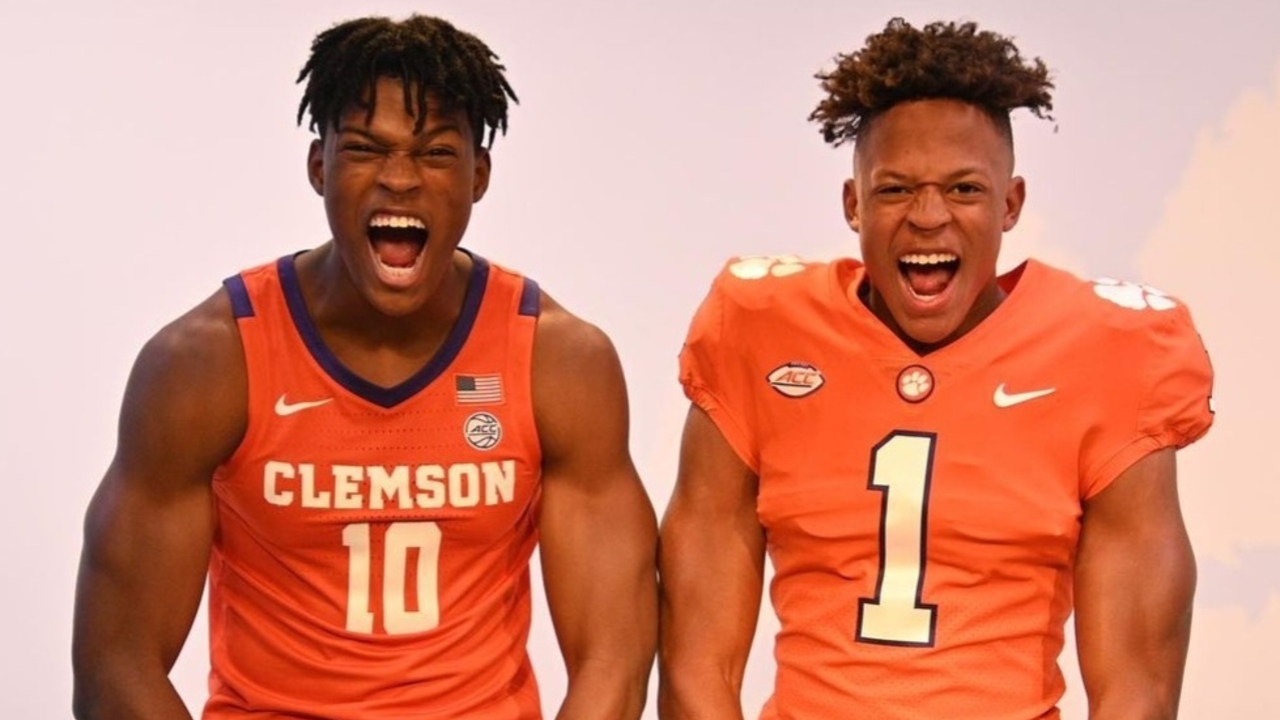 Clemson Basketball Recruiting
Georgia football legacy hopes to blossom in basketball at Clemson
---
On Oct. 7, 1995, at Death Valley, Clemson lost 19-17 to Georgia on a day celebrating its 100th year of football. The Tigers wore turn-back-the-clock uniforms from the 1940 Cotton Bowl victory (6-3) over Boston College, the program's first-ever bowl appearance.
The Bulldogs finished the season 6-6 and linebacker Randall Godfrey was a leader and standout on the team. Godfrey, a four-year starter, played in Athens from 1992-95 and had a solid 12-year NFL career.
Now move the clock forward, his son, Randall Godfrey Jr‍.‍, is set to play basketball for Clemson in 2022.
Randall "R.J." Godfrey Jr chose Clemson over Dad's alma mater, Georgia Tech, Ole Miss, Texas Tech, and Utah. The sixth-ranked recruit in the Peach State averaged 18 points, nine rebounds, four assists, and over two blocks for North Gwinnett High in Suwanee, GA last season and was named Region 8-7A Player of the Year in 2021 and 2020.
R.J. Godfrey was also honored as a 2022 Outstanding Senior Athlete by Gwinnett County Schools for excellence in athletics and academics and leadership in school and community.
But even with such superlatives on and off the court, he can't escape one question.
Why aren't you playing football?
"Everybody asks me that question," said the 6-foot-7, 220-pound power forward. "I had two concussions in eighth grade that slowed me."
"I was really considering coming back my junior year but I hurt my ankle on May 26 during workouts." R.J. Godfrey was used at linebacker and defensive end. "I love watching football. I love playing football. My dad played. I grew up in a football household. But my answer to the question would be, my past injuries in eighth grade."
R.J. Godfrey is one of three Georgia signees in the 2022 recruiting class. Grayson High (GA) forward Chauncey Wiggins‍ was the first commit in the class and started as an adversary to his future teammate.
"We're really cool and get along well. I played against him my junior year when he and Ian Schieffelin were teammates at Grayson," he recalls.
---

---
In 2020, Grayson defeated North Gwinnett 68-65 in the Jared Cook Tip-Off Classic and 54-53 in the Tournament of Champions.
At the Tournament of Champions, Clemson sophomore Ian Schieffelin nailed two free throws to clinch the game and Tournament MVP. In the Jared Cook Tip-Off Classic battle, Wiggins had 19 points and eight rebounds and Godfrey had 24 points, seven rebounds, five assists, and five blocks.
"We lost two close games and I remember that. I also remember the first time I met Chauncey," said R.J. Godfrey
"This tall skinny dude walks into the gym. We were doing skill work. He was like 6'5 in the ninth grade and he could move. There were only four of us in the gym, so we had to play two on two. He just gave me the work, gave me the buckets."
R.J. Godfrey is even more familiar with point guard signee Dillon Hunter‍.
"I met Dillon my fifth-grade year," he said about his prior relationship with the former Westlake High (GA) player and brother of Clemson redshirt sophomore guard Chase Hunter. "We played together for the Atlanta Celtics but I knew him before because my dad and his dad roomed together as freshmen at Georgia. They were close. And Dillon's mom, Brandi Hunter, and my dad are real close. They've known each other their whole lives."
Dillon and Chase's dad, Brice Hunter, was a two-time All-SEC wide receiver for the Bulldogs and teammate of Godfrey Sr., for four years. In the 1995 game, Brice caught five passes for 77 yards against the Tigers.
Brandi Hunter-Lewis played basketball for Georgia from 1993-97 and was married to Brice until he passed away in 2004. She is a successful real estate agent and owner of Brandi Hunter Luxury Group. Godfrey Sr., is a former client of Hunter's and a realtor as well for Keller Williams.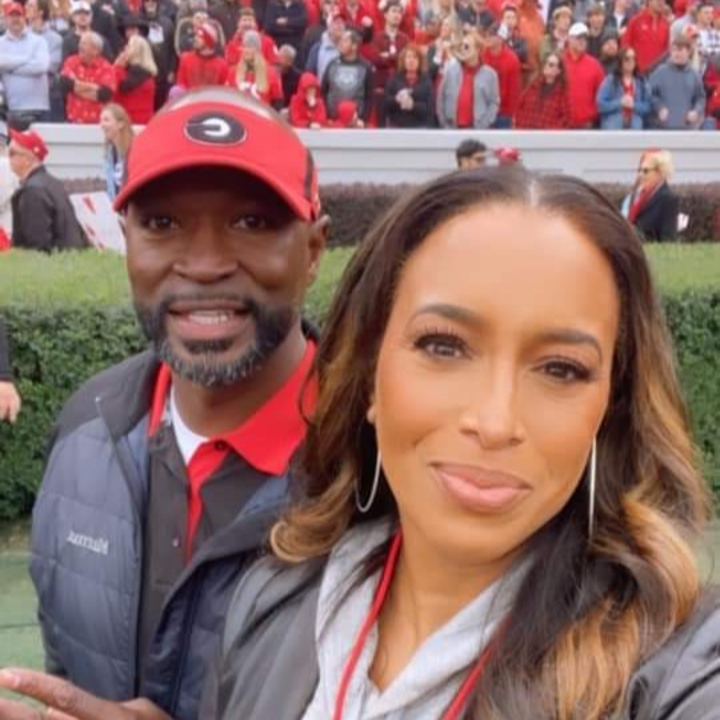 Brandi Hunter-Lewis/Facebook
R.J., Dillon, and Chase are currently on campus participating in offseason basketball workouts.
R.J. Godfrey was a power forward at North Gwinnett but the Clemson coaching staff expects him to transition to small forward in a similar role to overseas pro and former Clemson forward Jaron Blossomgame.
"Well, when I first met the coaching staff, they really saw Blossomgame in me and we compared our highlights and they were almost identical," he said of the former Tigers' forward, with who he has drawn comparisons. "They think I can play the three on offense but It's just a matter of can I guard those quick guards who can shoot it in ACC because there are a lot of guys like that.
"They also want me to be able to push the ball and get on the block against smaller guys."
Blossomgame played inside for Chattahoochee High in Alpharetta, GA before developing into an All-ACC wing forward at Clemson. In his final two seasons, he averaged over 17 points and six rebounds which led to him being drafted 59th overall (2nd round) by the San Antonio Spurs in 2017.
"I've been doing heavy, heavy shooting workouts," noted R.J. Godfrey while discussing Blossomgame's transition to the wing and what he is focused on as he makes the move. "Just working on three-pointers and mid-range jumpers. I have already seen tons of improvement in my shot plus off the dribble. My shot was the biggest thing I needed to improve because throughout my season there were a lot of open shots that if I hit them, it could have changed the game.
"I've put in lots of hours, so many hours. I can't wait to showcase my skills this fall. I'm so excited."
R.J. Godfrey won't have to wait until the fall because the Tigers travel to France this summer for a preseason international tour starting on Aug. 3 until the 13th.
Never miss the latest news from Clemson Sports Talk!
Join our free email list
PRESENTED BY