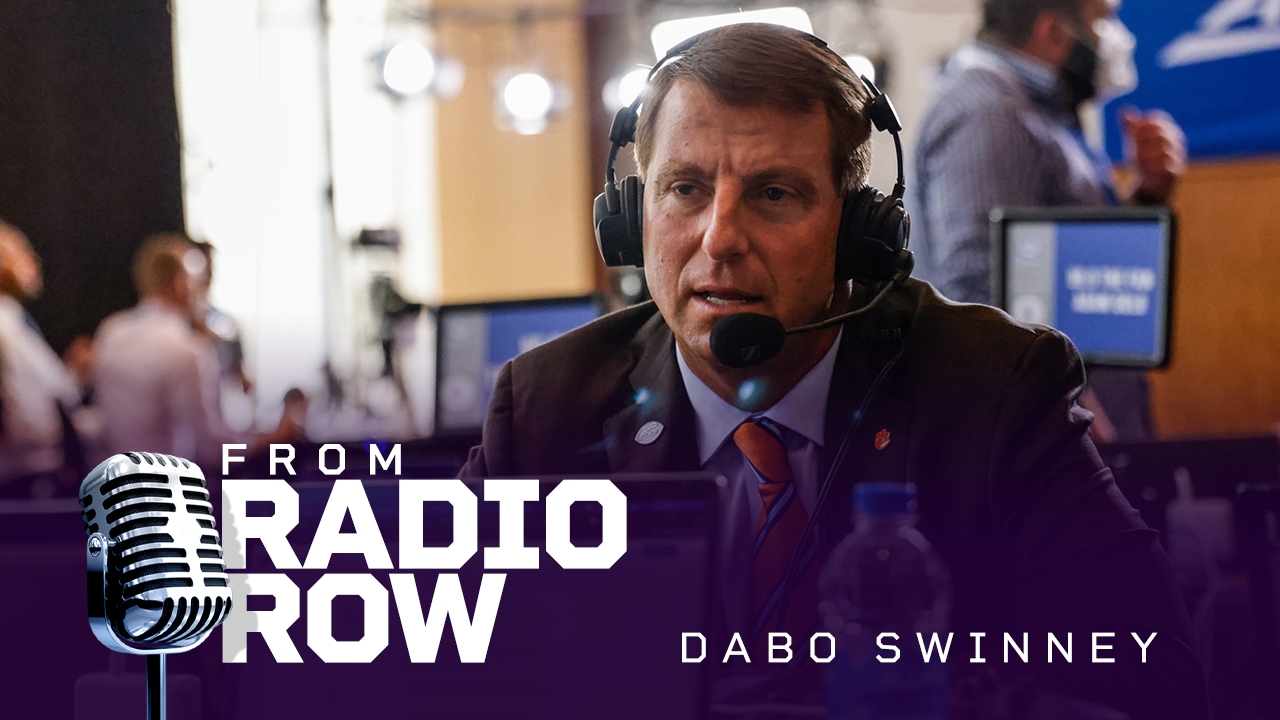 Clemson Football
Dabo Swinney on D.J. Uiagalelei: 'He never pointed fingers. He never blamed anybody.'
---

Avoid clickbait and sites bloated with advertising!
---
On the ACC Kickoff:
"It's just the opportunity to get going. This is a day everybody looks forward to because you talk about it, talk about it, talk about it, and now all of a sudden, we get a chance to go do it. So this kind of starts the doing for everybody, getting back in person, and seeing people. Kind of the first step into camp."
On the expectations for D.J. Uiagalelei:
"It just goes to show you what a difference a year makes. Right? You can go from the outhouse to the penthouse in a heartbeat-- in the minds of people-- it's not always what people talk about in the preseason. You gotta go do it, and even though we didn't have the type of season on the field that he wanted to have last year, he had a great year as a human being-- as a person. Overall, I think development, maturity, and some life lessons in things that are going to serve him well as he moves forward. Incredibly talented young man. First of all, we had some challenges offensively last year. What I love about D.J. is that he never pointed fingers. He never blamed anybody. He never made excuses. He kept his mouth shut, and he just played. He's certainly got to play better, but we've got to be better around him."
On how the strength of the quarterback room creates an 'iron sharpens iron' mindset:
"First of all, it's a great room. I mean, we've never had a room like this. I mean, we got three five-star quarterbacks in the room in D.J. and Cade and Hunter Johnson, who's a 6th-year guy. So we've got a lot of guys in the room who can play the position. It's the best room I've had as far as having options to play the most critical position on the field. So it's fun, because there's no question competition makes everybody better. Everybody wants to beat that guy. So when you come out to practice, you got to earn it every day. It's that way at every position, but it's certainly heightened even more when there are other people in the room that are as good as you."
On seeing Brent Venables host a Ladies Clinic at Oklahoma:
"I love it. I know the way we do things at Clemson, and it's awesome to me for other people that I'm not going to get a chance to coach or staff people that I won't work with, to have the opportunity to experience the way we do things in Clemson. Brent believes in what we did here and how we did it. It's exciting to see him try to implement some of those things within the organization there. Excited for him to have the opportunity-- he and Tony (Elliott). Those guys will do an awesome job, and they're well prepared. They put good staffs together. It'll be a big year. There will be a lot of learning this year for both of them in a completely different role, but they're both made of the right stuff."
Never miss the latest news from Clemson Sports Talk!
Join our free email list