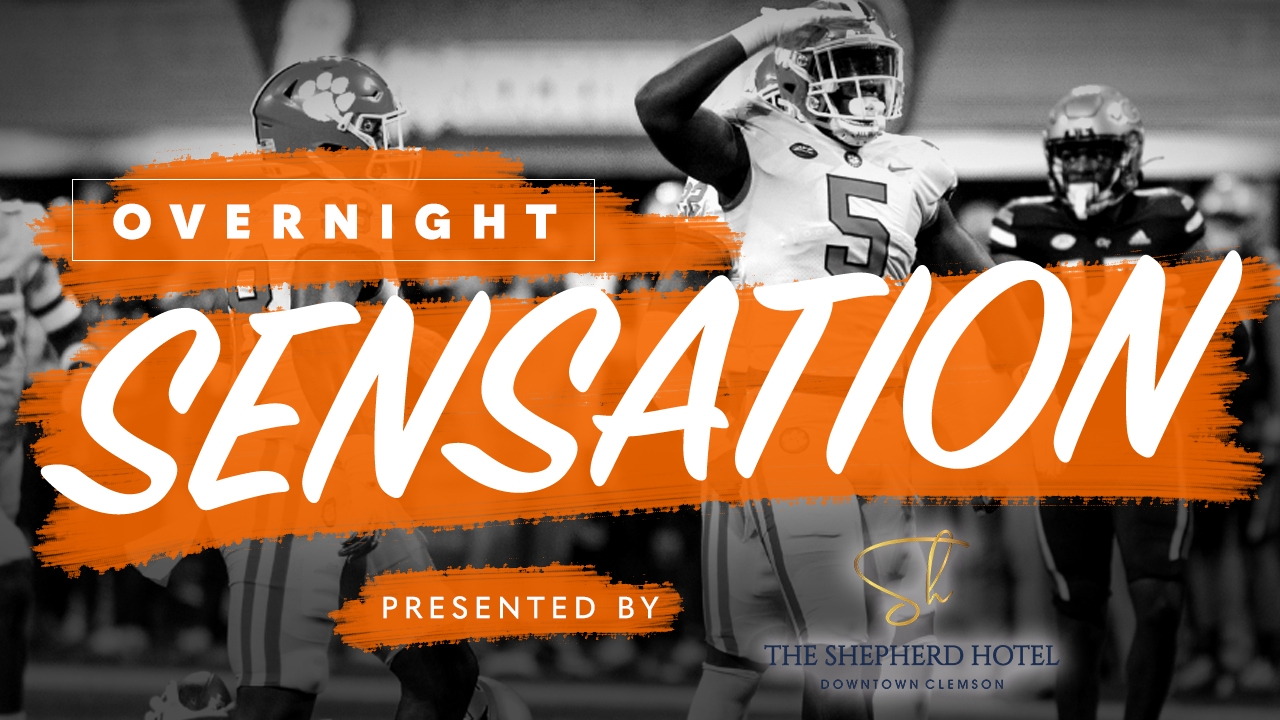 Clemson Football
Overnight Sensation: K.J. Henry
---
The Shepherd Hotel Downtown Clemson | Where Southern Hospitality Meets Clemson Family
Welcome to a warm boutique experience in the heart of downtown Clemson. At The Shepherd Hotel, every room is curated for comfort, every event features a backdrop of spectacular views, and every guest is invited to experience the heartfelt hospitality of our team.
---
While he is certainly not a stranger to the limelight, Clemson's K.J. Henry proved Monday evening that he is a force to be reckoned with in 2022.
The senior defensive end from Winston-Salem, North Carolina, set the tone for the evening from the get-go, pressuring Georgia Tech quarterback Jeff Sims into a poor throw, which led to an impressive interception by Andrew Mukuba on the game's opening play.
"I thought that was a great play by "Kubs" (Andrew Mukuba). Just a great job of finding it in the bright lights and making the play," Henry noted after the Tigers' 41-10 win over the Yellow Jackets.
Clemson's defense held the Yellow Jackets to 237 total yards while the Tigers' offense notched 27 second-half points. The 41-10 win for the Tigers against Georgia Tech represents a noticeable improvement over last year's 14-8 nail-biting game in Death Valley.
"It was exciting," Henry stated. "I mean, it should be illegal to have that much fun in one sitting. I thought it was crazy, but that was a good time."
Henry's play strongly affected the line of scrimmage throughout the game, racking up seven tackles, 2.5 tackles for a loss, one sack, and one forced fumble.
Following practice on Tuesday, head coach Dabo Swinney said Henry's dedication and willingness to stay the course at Clemson put him in a position to shine on Monday.
"Just his improvement as a player. He would have never had a stat line like that a couple of years ago," Swinney said. "It's a reminder that this is a developmental game. He's transformed his body. His motor is at a much higher level. He's way more physical."
Henry has proven himself a vital part of Clemson's defense in the past four years, but his opening performance was a display unlike any we've seen from him during his time in Tiger Town. Should he continue this trend, Henry is set up for a great season in his final year, which is why he was selected as our first-ever Overnight Sensation brought to you by The Shepherd Hotel in Downtown Clemson!
Never miss the latest news from Clemson Sports Talk!
Join our free email list