Clemson Football Recruiting
'The atmosphere was unreal' - Recruits React to Clemson's win over No. 14 Syracuse
---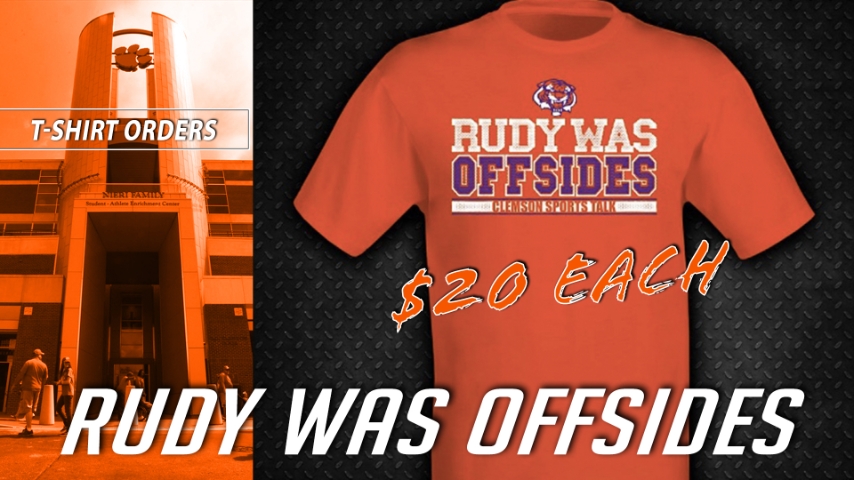 ---
Clemson hosted dozens of high-level recruits for the home matchup against Syracuse. Here's what some of the gameday visitors had to say about their experience in Death Valley and the program's win over No. 14 Syracuse:
2023 three-star Khalil Barnes‍: "I honestly am just in shock at how loud and energetic the crowd was. I feel like they never got out of the game, and I'm just glad it was a good game that ended with a Clemson win."
2024 four-star OL Blake Frazier‍: "The atmosphere was unreal even through a game where the offense wasn't playing as well as usual. It's a super cool thing to see. I think I'd fit in great (at Clemson)."
Note: Clemson offered Frazier pregame- he was one of two Clemson 2024 targets to pick up offers Saturday morning.
2024 four-star S TyShun White: "The visit was great. I definitely enjoyed my time at the game and the visit. The way the people welcomed us- the vibe was great. I felt really welcomed, and the coaches showed much love during the entire visit."
When asked about how he would fit in at Clemson, he replied, I'll fit in well. They play a lot of man coverage, just similar to my school now."
2024 four-star LB Andrew Hines III‍: "The visit went well overall. The energy the team came out within the second half was amazing, and how they kept playing hard even though they were down 21-7 really stood out."
2024 four-star RB David Eziomume: "Very well played game, nice finish by R.J. (Mickens)."
Note: Eziomume picked up an offer from Clemson following the win. The program has shown strong interest in him since September 1 and offered him in-person during his gameday visit.
2026 QB Julian Lewis‍: "The visit went well. Clemson is known for having a family atmosphere, and everyone there makes me feel comfortable. The coaches called a good game, too. They ran the ball well. I'm a quarterback, but the run really sets everything up."
2024 four-star OL Blake Franks‍: "It was a down to the wire game with an amazing atmosphere. It was a energetic and explosive game."
2023 three-star CB Misun Kelley‍‍: "I was like- wow, because they came back after being down by 11. A lot of teams aren't capable of doing that."
2024 three-star DL Malik Blocton‍: "The game was really exciting and nail biting. I love games like that... My experience was amazing yesterday and my relationship is good because I've known the DL coach, Nick Eason because he offered me at Auburn also."
Note: Clemson offered Blocton pregame- he was one of two Clemson 2024 targets to pick up offers Saturday morning.
2023 three-star RB Peyton Streko: "It was electric, everything from the go-ahead score to the game-winning atmosphere. The fans were in the game the whole time, and it was LOUD. It's definitely a culture I'd love to play for!"
2023 WR Collin Fletcher: "Oh man, it was a big win for sure. The crowd showed up all day and never let up with the noise. I kind of feel like that is a big factor at Clemson. Coach Swinney has a great thing going at Clemson, and after listening to him today, something really hit my heart as he talked about winning isn't always pretty but "winning is the name of the game," and I feel like having that mindset day in and day out is why this program is so good!"
2024 four-star kicker Jake Spadavecchia: "Great win today. A great win pulling through adversity. When a teams starts getting behind you really get to know a lot about the team. Showed tremendous perseverance and grit to get the win! Go Tigers!"
Check back for more recruiting coverage on ClemsonSportsTalk.com.
Never miss the latest news from Clemson Sports Talk!
Join our free email list