Clemson Football
Versatile defensive back Mukuba says more work is needed for defense to reach potential
---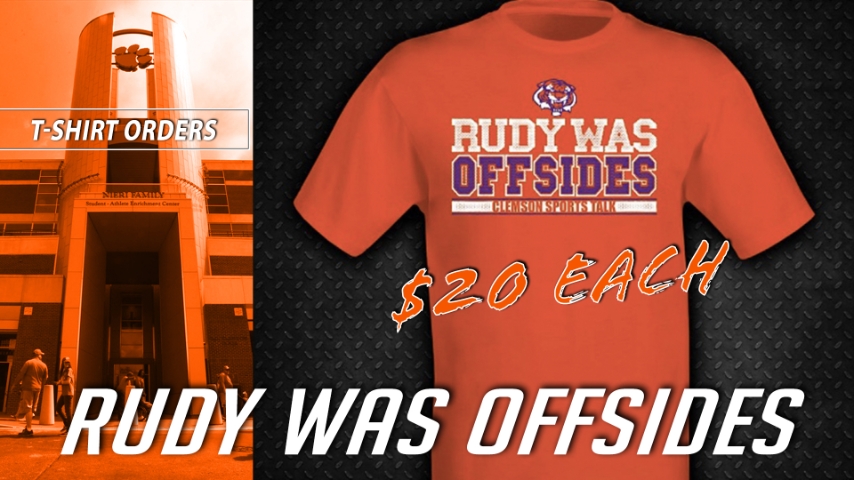 ---
Clemson sophomore safety Andrew Mukuba made three tackles and deflected a pass on Saturday to help the Tigers secure the 27-21 comeback win over No. 14 Syracuse. He was playing in his third full game after returning from a two-game absence due to an elbow injury and being ejected for targeting against N.C. State.
The Austin, Texas native discussed Saturday's win over Syracuse, his injury, Notre Dame, and more on Monday.
Mukuba on being able to play safety, nickel, and cornerback:
"I definitely love playing everywhere because, at the end of the day, it helps me. But most importantly, it helps the team."
On wearing the arm brace on the injured elbow:
"I mean it's uncomfortable. I'm pretty sure no one wants to walk around and play football with a brace on because it's not the most comfortable thing. But I'm slowly getting used to it.
On if there is a timetable for him to take off the brace:
"They definitely loosened it up a little bit. I can kind of get extended all the way. But to be honest, I think it's up to Mrs. Pat, the trainer, whether I have to wear it for the whole year or a couple more games and then take it off. It just depends on where I'm at with my elbow and what's safe for me."
On the adjustments made on Saturday against Syracuse:
"I felt like some of the stuff they got on us -- we beat ourselves and we were just giving it to them. And we just had to come back to the sideline and calm down. Obviously, how the game was going, emotions were high, but we just had to adjust and then fix a couple of things because we knew we were the better team. They're a good team, but we knew we were just shooting ourselves in the foot and once we got everybody on the same page, doing the right thing, you see how that turned out."
On preparing to face Notre Dame on Nov. 5 in South Bend:
"It's going to take a lot of focus, a lot of studying. It's a good thing now that we have this bye week and we got a lot of time, we can watch more film, and just work on what we need to work on. But it's definitely going to take a lot of focus because they're a good team."
On missing the interception and opportunity to score a touchdown:
"I usually let plays go after they happen but that's one play I wish I could have back and do it all over again. I know how I dropped the pass. I tried to catch it with my chest instead of with my hands and it didn't work out well for me. I learned from that and I guarantee that I'm gonna catch next time and if I get the same opportunity I'm going to score."
On the potential of the defense:
"We still haven't reached our full potential on the defensive side of the ball because, as y'all know, we have dogs everywhere on the field. Our defensive line is awesome, wonderful. There's still a lot of work that needs to be done for us to reach our full potential. In a couple of games here, we're going to put everything all together with our defense playing well and our offense has been scoring a lot. So having that too. We will be able to dominate teams and play like Clemson."
Never miss the latest news from Clemson Sports Talk!
Join our free email list