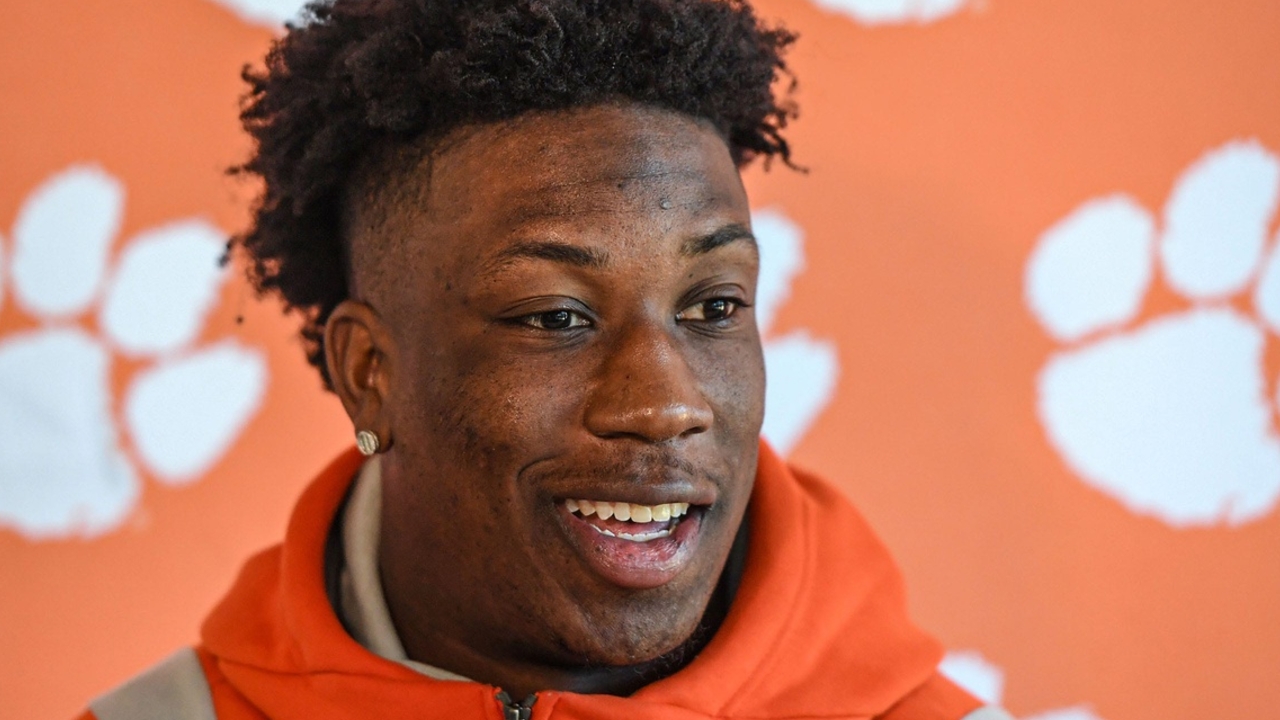 Clemson Football
The Vikings asked me "What was my spirit animal?" - Two stories from Clemson Pro Day
---
Clemson Pro Day was rich in talent and full of fascinating stories. From crazy combine questions to sacking Cam Newton – Clemson football prospects opened up about their predraft experiences during Pro Day press conferences.
The Vikings and spirit animals:
NFL Draft prospects are interviewed every year by teams at the NFL Combine. During these private interviews, NFL teams are known to ask a series of unique questions to get to know a prospect better. Occasionally, teams ask about peculiar topics.
Clemson Edge K.J. Henry felt well prepared for his combine interviews but said that one team asked a question he wasn't expecting.
"The Vikings asked me, 'What was my spirit animal?'"
"I wasn't ready for that one. I said I only know the Holy Spirit. That's the only spirit that I align with. I wasn't aligned with any animals."
That's not a surprising answer from Henry, who is firmly rooted in faith and family. His elite football talent combined with high character is part of why he was so well-liked at Clemson and why he continues to rise up national draft boards this spring.
"Hopefully, I can get a sack on him; that would feel so good."
Former Clemson linebacker and top-50 NFL Draft prospect Trenton Simpson‍ moved to Charlotte, North Carolina, in 2011 – the same year Cam Newton was drafted No. 1 overall by the Panthers. When Simpson was in high school, he attended all of Newton's 7-on-7 football tournaments and viewed the former NFL MVP as a role model.
After meeting with the Panthers during the predraft process, Simpson recalled an encounter with Newton in high school – a moment he would never forget.
"I remember I was walking up to Cam Newton, but Cam Newton knew my name," Simpson said. "That definitely put a smile on my face, getting to know him and talking to him a little bit."
Newton often gives back to the community and spends time with young football players – like Simpson – to share wisdom with the next generation.
"I followed everything he told me in that one little quick moment we had together," Simpson said. "He's like, 'You're a beast, but just be yourself. Go in there and get your degree, and then you'll make it to the NFL, and one day we'll play against each other.'"
Though Newton is a free agent, Simpson still dreams of playing against him in the NFL.
"Hopefully, I can get a sack on him. That would feel so good."
Never miss the latest news from Clemson Sports Talk!
Join our free email list