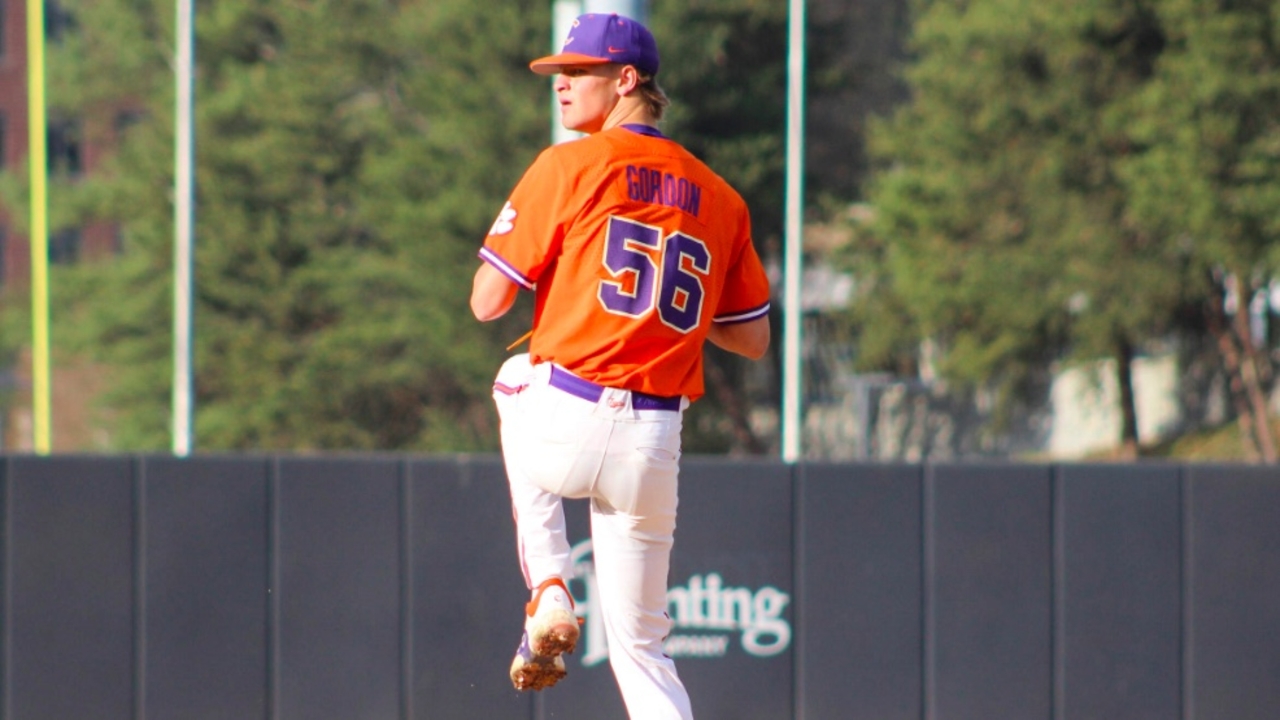 Clemson Baseball
Yellow Jackets Outlast Tigers 4-3 in 11 Innings
---
ATLANTA - Angelo Dispigna hit a run-scoring double in the 11th inning in Georgia Tech's 4-3 walkoff win over Clemson at Russ Chandler Stadium on Friday night. The Yellow Jackets, who took a 1-0 lead in the series, improved to 15-7 overall and 4-3 in the ACC. The Tigers fell to 14-9 overall and 1-3 in ACC play.
Chad Fairey led off the fifth inning with his first homer of the year, then Billy Amick slapped a two-out, run-scoring single to double Clemson's lead in the top of the sixth inning. Jackson Finley led off the bottom of the sixth inning with a homer, then Caden Grice lofted a sacrifice fly in the seventh inning to give Clemson a 3-1 lead.
In the eighth inning, Jack Rubenstein grounded a run-scoring single. With two outs and no runners on base in the ninth inning, back-to-back singles and an error on the latter allowed the tying run to score.
Terry Busse (1-1) earned the win, while Jackson Lindley (1-2) suffered the loss.
The series continues Saturday at 4 p.m. on ACC Network Extra.
Never miss the latest news from Clemson Sports Talk!
Join our free email list